Warwick Davis Talks his Favorite Star Wars Films and if he Hopes to Return as Wicket the Ewok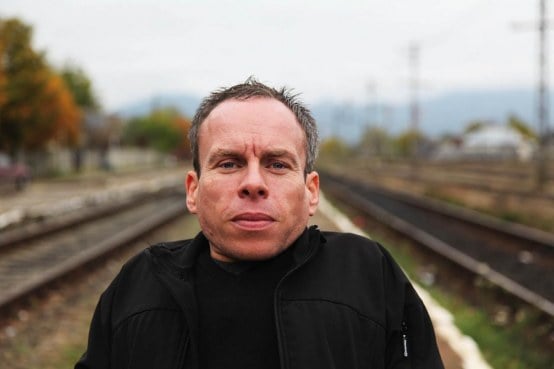 Warwick Davis talks with Mini Matt Smith about Star Wars: Return of the Jedi's Ewok Wicket W. Warrick, his favorite Star Wars film and movie series and if he will return as Wicket in a future Star Wars film. Read on for more.
Actor Warwick Davis, best known for portraying the Ewok Wicket W. Warrick in Return of the Jedi (1983), recently returned to the Star Wars galaxy playing Wollivan in J.J. Abrams blockbuster smash Star Wars: The Force Awakens. The actor also known for his roles as Willow in Willow, Professor Flitwick in Harry Potter, and a rather warped version of himself in BBC's Life's Too Short, probably has played more different characters in films than any actor has in an entire career. More recently, he got to portray himself in a TV movie called 'Billionaire Boy'.
With all these roles he still had to hang around the set at Pinewood Studios to get a gig in 'The Force Awakens'. Currently, Star Wars: Episode VIII is shooting at Pinewood Studios outside London, so here's to hoping he gets another gig in an up and coming Star Wars film.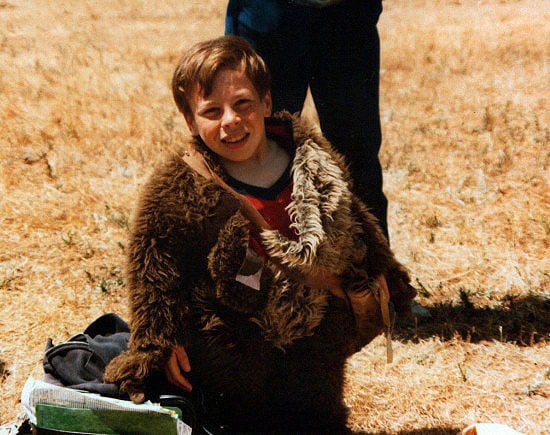 MineCartMayhem's GeorgeMCM (Aka, Mini Matt Smith) caught up with Davis, and spoke about his part as Wicket W. Warrick in Star Wars Return of the Jedi, which Star Wars films he thinks are better, his favorite film franchise and if he thinks he will return as the infamous Ewok.
Read the highlights from MineCartMayhem's interview with Davis, and make sure to check out the full interview in video form below:
GeorgeMCM: How did you feel when you landed the part of Wicket in Star Wars in 1983?

Warwick Davis: "I was eleven years old, so I was really, really excited to get that part. he said. "I was a Star Wars fan anyway but to get on set and to meet my on screen heroes in the shape of Harrison Ford, Carrie Fisher and Mark Hamill was just fantastic."

GeorgeMCM: Which one do you think is better, old Star Wars or the new ones?

Warwick Davis: "I grew up watching the classic trilogy so therefor Star Wars: A New Hope, Empire Strikes Back and Return of the Jedi, their my Star Wars." he said. "I love what J.J. Abrams has done with Episode VII and I'm really excited to see what is coming up in the years to come as far as Star Wars goes."

GeorgeMCM: You've been in some of the most well known TV and movie franchises of our time. If you had to pick one of them, which was your favorite to work on and why?

Warwick Davis: "I think it would have to be.. hmmm! is it Harry Potter or Star Wars? Probably Return of the Jedi Star Wars, cause it's given me the career that I have."
GeorgeMCM: It must be a great honor to be asked to return to the new Star Wars series. How did it feel to be asked back?

Warwick Davis: "It was a great honor, I was thrilled actually. But initially I wasn't asked to go back, my daughter Annabelle who is an actor, she got the part in it (Episode VII) before I did. I used to take her to Pinewood Studios and drop her off in the morning and I would kinda hang around a little hoping that they would notice me and say Warrick come and be in Star Wars again." he said. "Eventually they did ring up my agent and say can we get Warwick in — we would love to put him in the film."

GeorgeMCM: Do you hope to return as Wicket?

Warwick Davis: "I don't know, I mean it was lovely playing and Ewok but it's very hot in these costumes. I'm not in a big hurry to get back in the furry costume."
Speaking of the Return of the Jedi, could it be too much to hope for a Episode VIII return of an old more bitter Wicket? …Okay, it probably won't sit well with some fans but to me that character is iconic within the Star Wars universe. We'll find out for sure when Star Wars: Episode VIII is released in December 2017.
Do you want to see Ewoks in future Star Wars films?  Tell us about it below or in our The Cantina forums.