Donnie Yen To Return for Additional Rogue One: A Star Wars Story Work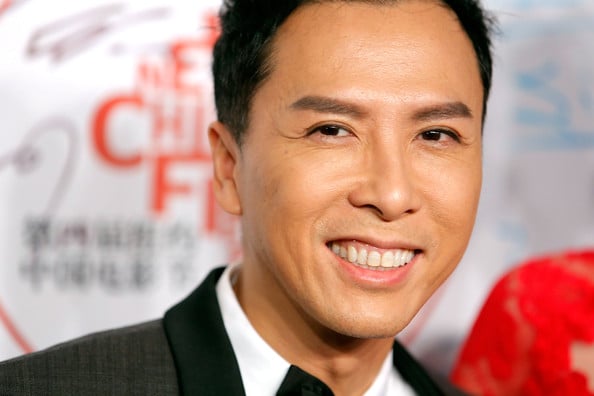 Donnie Yen has revealed that his work on Rogue One: A Star Wars Story may not have finished just yet. Read on for more.
The year is nearly half over, and one of the most highly anticipated, talked about sci-fi films is getting set to hit theaters. The spinoff film Rogue One: A Star Wars Story is due out in theaters on December 16, 2016, and is the first of the Star Wars Story series directed by Gareth Edwards. The plot for the film follows a band of resistance fighters that unite for a daring mission to steal the Death Star plans seen in Star Wars: A New Hope.
Over the past few weeks, fans have been privy to a teaser trailer, a story book leak and a 2016 celebration poster for the spin-off film. However, even though filming for 'Rogue One' was supposed to be completed, it seems that may not be the case. Within the last few hours one of its main characters said he will return for additional material.
In a new interview with JayneStars, renowned actor Donnie Yen was asked if he plans to celebrate upcoming Father's Day with the kids, he said.
"I can't. My wife and I will be flying to Japan in two days for a project. After that, I'll be flying all over the place for some more work. I'm going to have to go back to London soon too, to do some additional photography for Rogue One."
The high-profile Hong Kong star recently has been spending a lot of time overseas finishing up on his obligations for his Rogue One and XXX: The Return of Xander Cage films. The busy actor was also asked if he would turn down future overseas jobs so that he can stay in Hong Kong with the kids, Donnie said,
"It was never really about the money. I picked up those jobs because they were a rare opportunity. I did Rogue One because my kids are huge fans of Star Wars. As for XXX, I was attracted to the role. It's not a role that many Chinese actors would take, so I feel quite proud of it!"
So the question is, what will his additional work be? Could it be re-shooting some scenes or just some promotional photography?
Whatever the case, re-shoots and additional promo photography are perfectly normal for every movie and they can only make the final product better.
Directed by Gareth Edwards, the man behind the most recent version of Godzilla film, Rogue One: A Star Wars Story also stars actors Felicity Jones, Riz Ahmed, Mad Mikkelsen and Forest Whitaker.
Check back here for more Star Wars news daily.
May the Force be with you…