Rumor on Kylo Ren and more Knights of Ren Filming Photos for Star Wars: Episode VIII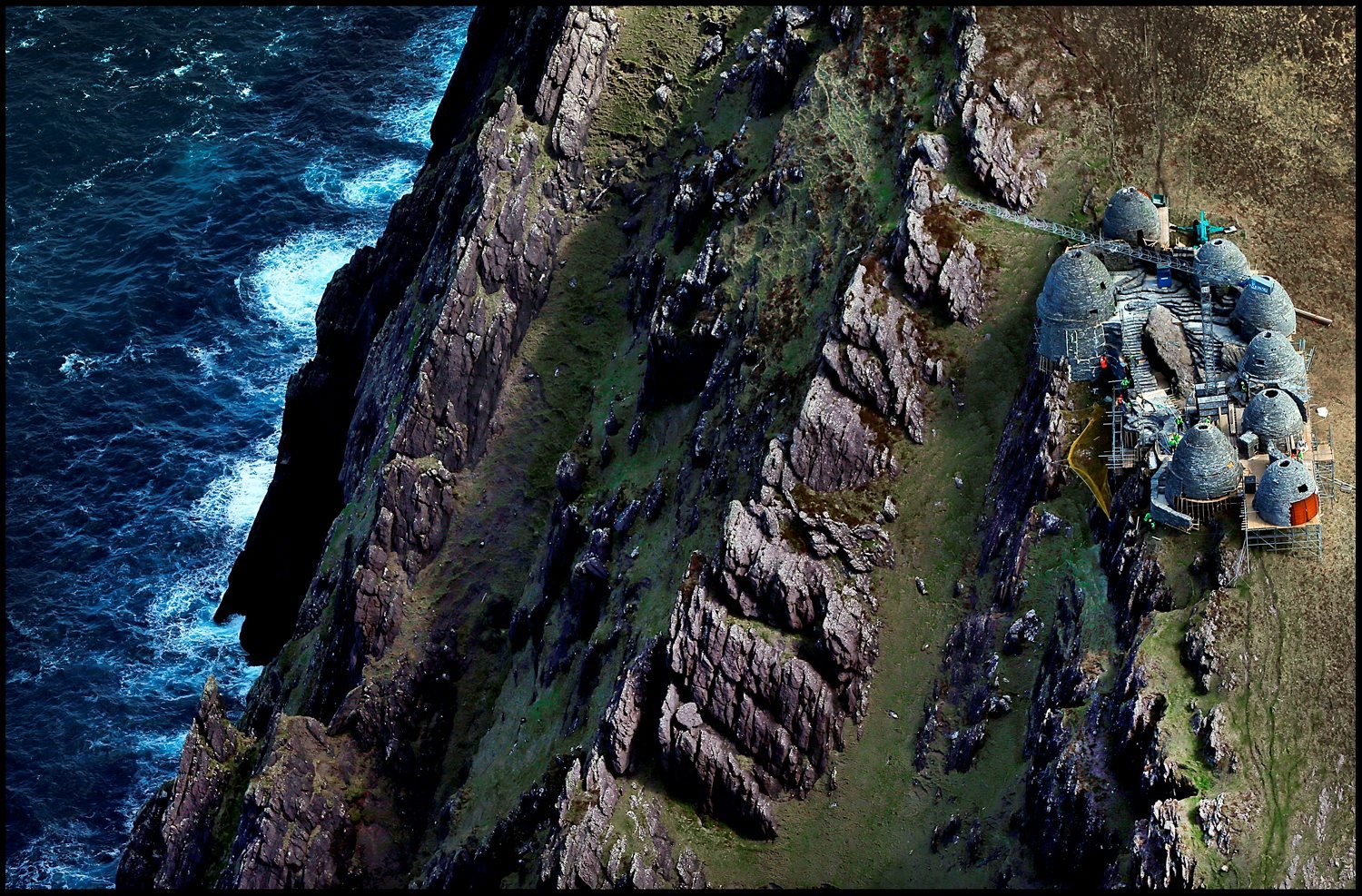 Early yesterday we mentioned reports that claim that Adam Driver has been spotted with the rest of the cast and crew at Kerry. Now the guys from MakingStarWars have another description of an action scene that involves warriors, a crashed ship and an important person. Read on for more!
This description and images below are very spoilerific so beware!!!
MakingStarWars is reporting details of another warrior type scene that involves medieval looking knights, a crashed ship and maybe even Kylo Ren. They believe the medieval warriors could be the Knights of Ren.
From MakingStarWars:
The text below is what was witnessed:
There is smoke.
A ship appears to have crashed.
A group of men dressed as black knights with black helmets approach the smokey debris.
All of the knights then kneel around the smokey location.
It appears as if one of the knights perished in the crash or someone important is about to step out of it.
Recently, we learned juicy rumors of scenes being filmed that involve these medieval looking warriors with black helmets. One particular difference here is the mention of an important character stepping out of what appears to be a crashed ship. This character description from MSW seems to ironically correspond with the recent Kerry'sEye report of the arrival of actor Adam Driver – who plays the villain Kylo Ren.
While information and details still remain sketchy, these battle sequences all seem to connect with Kylo Ren's rumored pursuit of Rey and Luke Skywalker on the remote island getaway.  Obviously, a reprise of the spectacular fight between Rey and Kylo from 'The Force Awakens' is something a lot of fans want to see, once Rey has enhanced her skills with the lightsaber. With any luck, we also will see a much older looking Luke Skywalker getting in on some of the action as well.
That said, we probably can expect a significant setback for our heroes or villains in Star Wars: Episode VIII – y'know, whatever the case may be, we really hope that these filmed scenes are spectacular in every aspect.
Also, some pictures from the beautiful set have surfaced of what looks to be part of a set recreation for the Ahch-To shoot in Star Wars: Episode VIII.
A JCF member named Django Fett with comments and thoughts from nightangel shared these photos of the filming location at Ceann Sibeal.  The member noted that there was some filming going earlier of a chase scene between Rey and Kylo. He said:
[There were] filming the KoR chasing Luke from a beach (shot elsewhere) up over the ridge and onto the down slope you can see. Apparently Kylo will chase Rey from the opposite direction down from the little castle building…
nightangle responded with
For me it looked like a gathering of the KoR and they were surrouned by fire&smoke. Maybe they attacked Luke's place.
This seems to match the information MSW just described regarding this sequence!
Here are the photos:
Also a video of the filming has surfaced: Courtesy of youtuber ian57812
Of course, with these new details comes questions:
How much of the film will involve the Ach-To set with the Knights of Ren, Kylo , Rey and Luke Skywalker? 
The scene description above also mentions what appears to be and important person stepping out of a crashed ship.
Could this be the Benicio del Toro character who is rumored to be a villain in Star Wars: Episode VIII? 
Before we get excited that this is the case, keep in mind that del Toro hasn't been seen or even rumored in the area. The only actors part of the Ireland shoot, that we know of so far are Mark Hamill, Daisy Ridley, Adam Driver and Joonas Suotamo (Peter Mayhew's stand in for the more dynamic scenes).
Star Wars: Episode VIII will hit theaters December 2017.
What do you think? Tell us in the comments below or join us in The Cantina for a friendly chat
May the Force be with you…
Thanks again to the guys and gals over at JCF for the spectacular photos