DEBUNKED! The Battle of Crait Rages in Star Wars: The Last Jedi TV Spot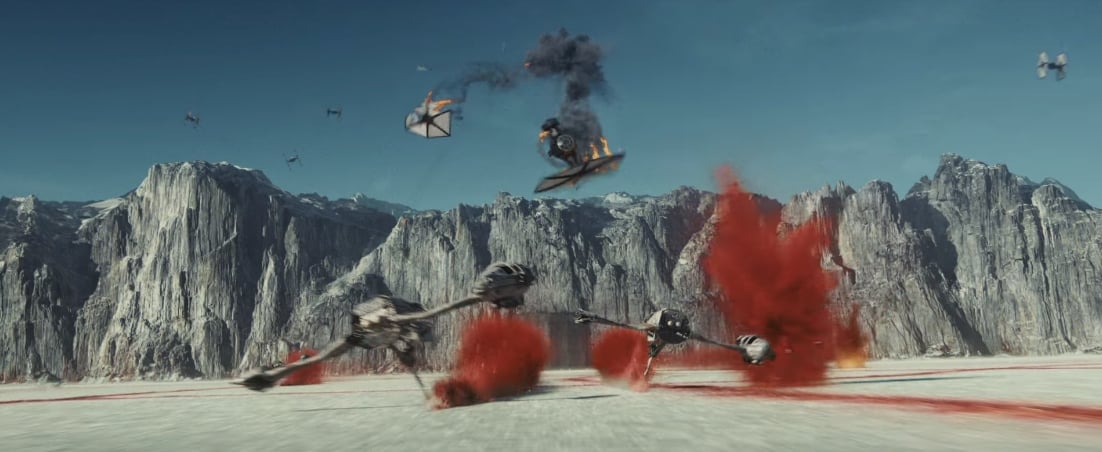 The 7th TV spot from Star Wars: The Last Jedi has officially premiered, but for now it's available only in a very low quality version. Still you can see a few new scenes from the battle of Crait. Check it out. Nope, it's a fake.
https://www.youtube.com/watch?time_continue=1&v=MFNuZbnc0d8
Special thanks to our friend @NickSkywalk  for sending the video.
We will update the article once a better version of the TV spot is available.
UPDATE 1!
@NickSkywalk noticed that the shot with the running troopers on Crait is the same one from this Battlefront II ad released a few days ago (watch at 1:38):
That's very strange indeed.
UPDATE 2!
…And there's a good reason that it's strange – it's a fake. So sayeth (er, implyeth) Pablo Hidalgo:
I'll just say that no one is this bad at handling a camera.

— Pablo Hidalgo (@pablohidalgo) November 17, 2017