John Boyega: Star Wars Episode VIII to be "Darker" in Tone, "Bigger" in Scope.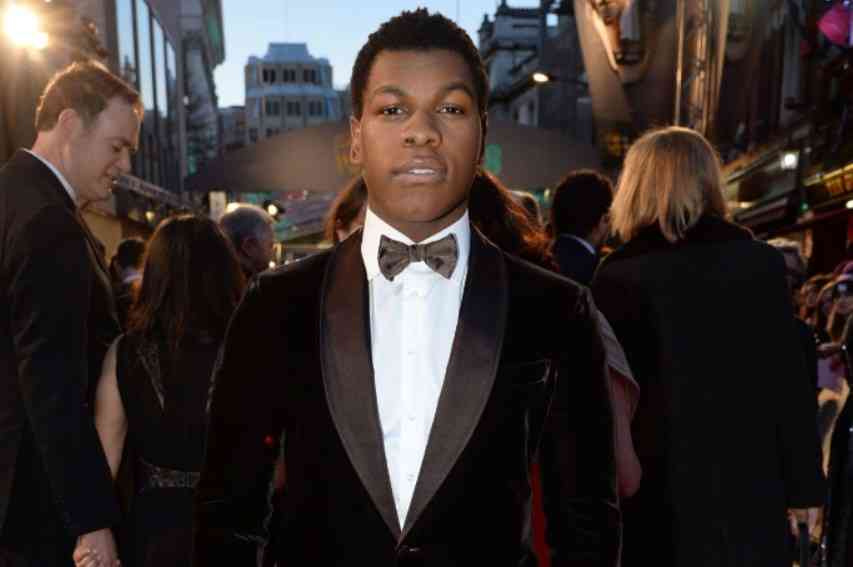 John Boyega, one of the lead stars of Star Wars Episode VIII, was recently interviewed when he was present at the Cannes Film Festival, touching upon Finn's character arc, possible romance, and the general approach that will be applied to the movie. Bel Powley, who was a frontrunner for a part in the film, is also briefly interviewed.
From Variety:
Variety: So tell me, you're shooting the next Star Wars installment?

Boyega: Yes, I'm in the thick of it now so it's nice to be here, see the view and then go back.

Variety: And then, straight back into the shoot?

Boyega: Yes, straight back.

Variety: I loved the developing romance between your character, Finn and Rey in The Force Awakens. How is that romance evolving in the next chapter?

Boyega: I mean, we didn't establish a romance in seven; we never played it that way. Daisy and I, we're friends.

Variety: So there's no romance?

Boyega: Yes, Finn and Rey – they're just friends. Finn is a stormtrooper, so he doesn't really know what's going on. So the romance thing is something that's going to be interesting in the next installment. It's not going to go the way you think it's going to go.

Variety: And how is it working with Rian Johnson after having worked with J.J. Abrams?

Boyega: It's very easy. Rian Johnson is great. It's a different take, darker, bigger. Someone will say: "How do you get bigger than Force Awakens?" But it's crazy.

Variety: Does your character get darker?


Boyega: My skin color does because of the heat on the job! That's me dodging your question because Disney has spies everywhere. If I answer this, I get killed, and I'm not in episode nine.

Variety: Would you be open to play in a movie like Star Wars?

Powley: Well, now I know that he doesn't have a love interest in Star Wars, I'm like kind of. It's a possibility. It's an option.

Boyega: Sounds good! Like a Star Wars spinoff.

Variety: What's the next indie movie that you're going to shoot?

Boyega: Well, I'm going back to Star Wars and after that I'm going to take a break. For like two weeks.

Variety: How many Star Wars did you commit to?

Boyega: We're doing a trilogy (7, 8, 9).

Variety: You're not afraid of being stereotyped in a certain role? Your role in Star Wars is all over the world and people might associate your character with you.

Boyega: They will, for the rest of my life, but it's no big deal.
The full interview is linked to above; the Star Wars-related bits are just brought here. Just a hunch, but I get the feeling that Kelly Marie Tran's character could be involved in whatever romantic exploits Finn runs into, since it was rumored that she had chemistry tests with John Boyega to nab the role.
Grant has been a fan of Star Wars for as long as he can remember, having seen every movie on the big screen. When he's not hard at work with his college studies, he keeps himself busy by reporting on all kinds of Star Wars news for SWNN and general movie news on the sister site, Movie News Net. He served as a frequent commentator on SWNN's The Resistance Broadcast.