Pic of the Day: Star Wars: Episode 7 Production Meeting at Lucasfilm!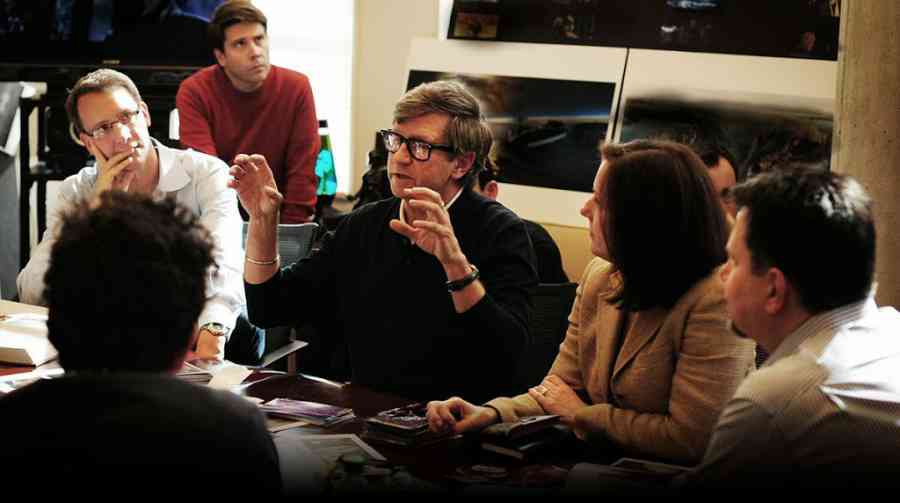 Lucasfilm has updated their official site with some new images. The most interesting one is from what appears to be a production meeting about the new Star Wars movie…

(click the image for bigger version)
You can see in the back that they're using references from the original trilogy. It's really great to see something real. There is so much emotion and excitement coming from this single image. Can't wait for more.
The big question is: Is this concept art with the Falcon from Episode 7 or it's a concept they never released before?
Is that Luke on Dagobah on the TV screen?
Thanks to the Anon who posted the picture in the comments section of another article.