Elite Stormtroopers Headed to Marvel's Star Wars Comic.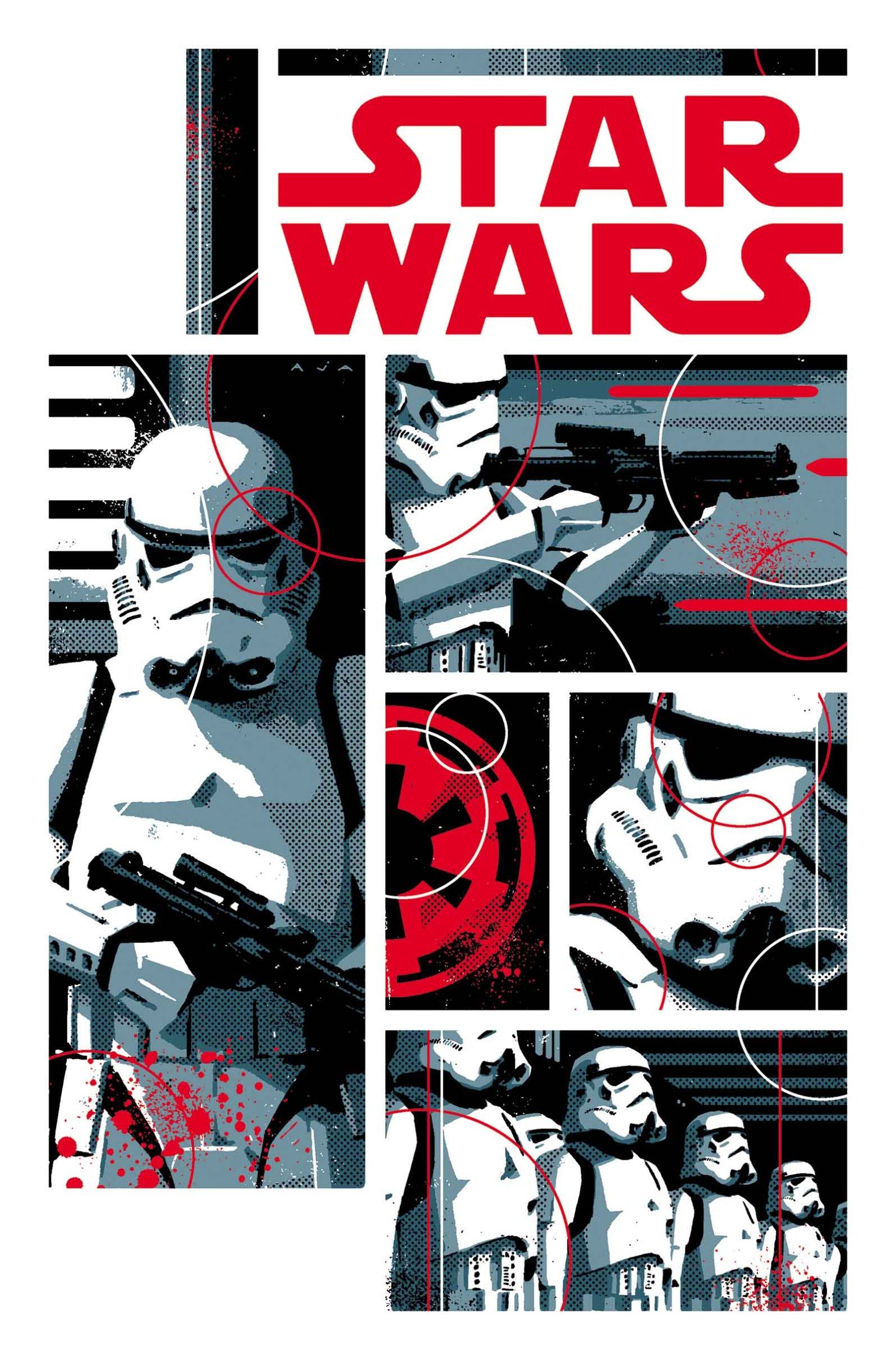 After the end of Rebel Jail, the current arc of Marvel's Star Wars comic, the heroes of the Rebellion will have to stand up against a squad of seven unique Stormtroopers in the next arc, The Last Flight Of Harbinger. Take a look inside for some concept art of the new troopers.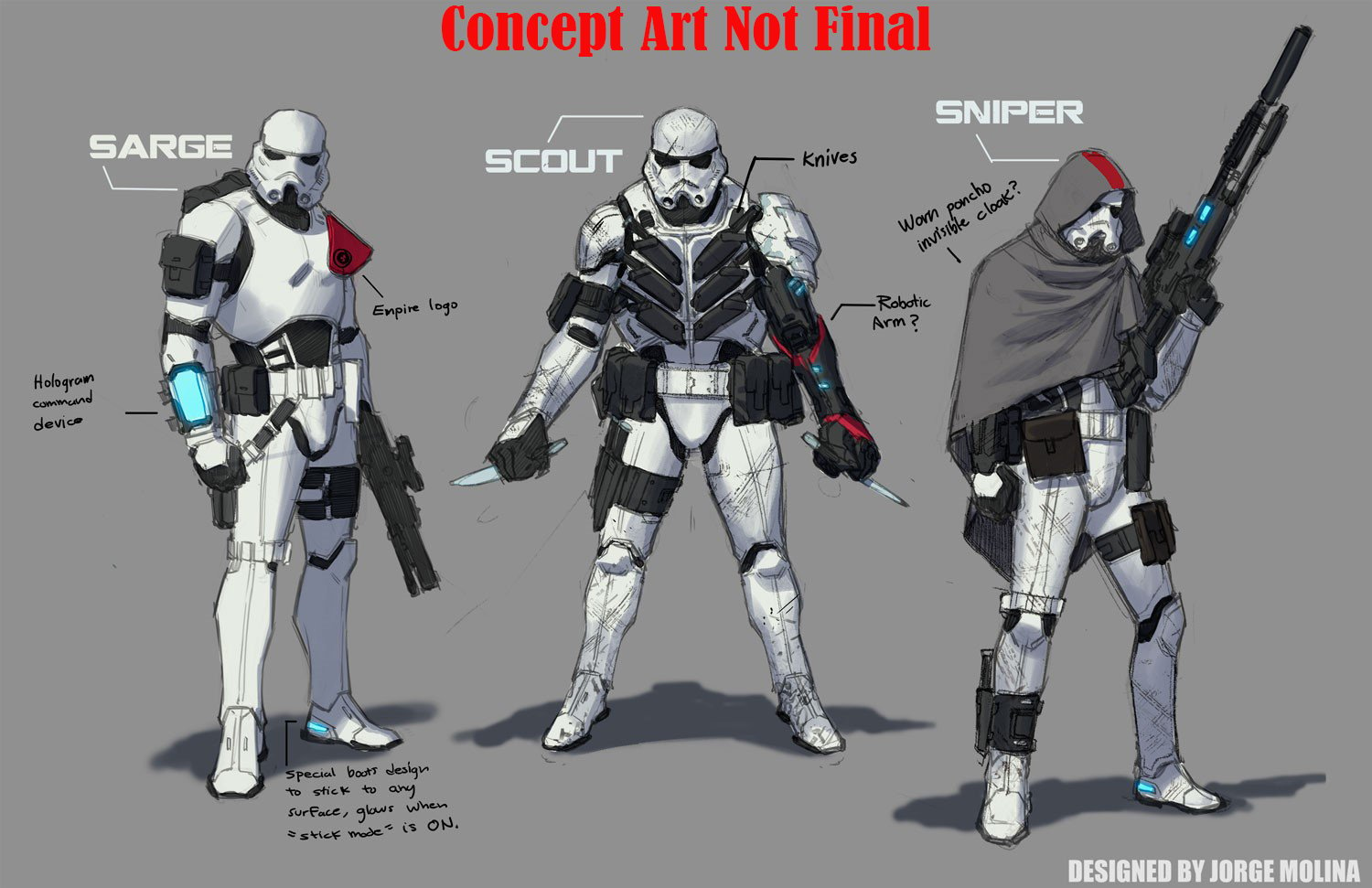 According to the official Star Wars website, these Stormtroopers will cameo in issue #20 of Star Wars before starring in a standalone story shown in issue #21 that will then lead into the The Last Flight Of Harbinger arc proper. As it turns out, we've already met their leader, Kreel – who was previously identified as the Gamemaster in Showdown On The Smuggler's Moon. Kreel, while operating as an undercover Imperial agent for Grakkus the Hutt, trained Luke in order to keep him alive long enough for the Empire to capture him. Obviously, that last part didn't work out as planned, but there should be an interesting dynamic if the two face off again.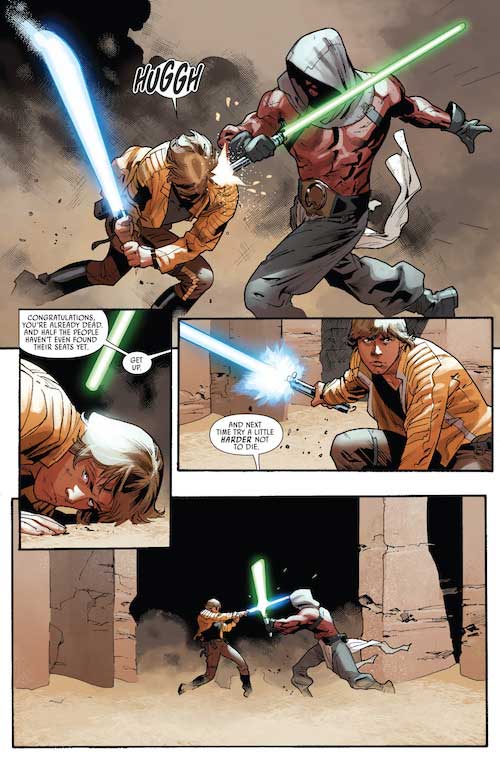 In this arc, we'll learn about why Kreel and his merry band of troopers believe that the Empire is a just cause. Writer Jason Aaron described the story as being the antithesis of both Finn's personal story arc in The Force Awakens and the incomplete "Bad Batch" episodes of The Clone Wars. In a sense, these guys could almost be seen as the Thunderbolts or Suicide Squad of the Star Wars setting.
After we meet the new Stormtroopers, issue #22 will pick back up with the Rebellion, showing Luke, Han, Leia, and Chewbacca on a mission to hijack an Imperial Star Destroyer in the middle of a massive space battle. This, of course, gets the attention of the Stormtrooper squadron, pitting the two groups against one another in subsequent issues. Shown below is artist Jorge Molina's takes on the big three of the Rebellion: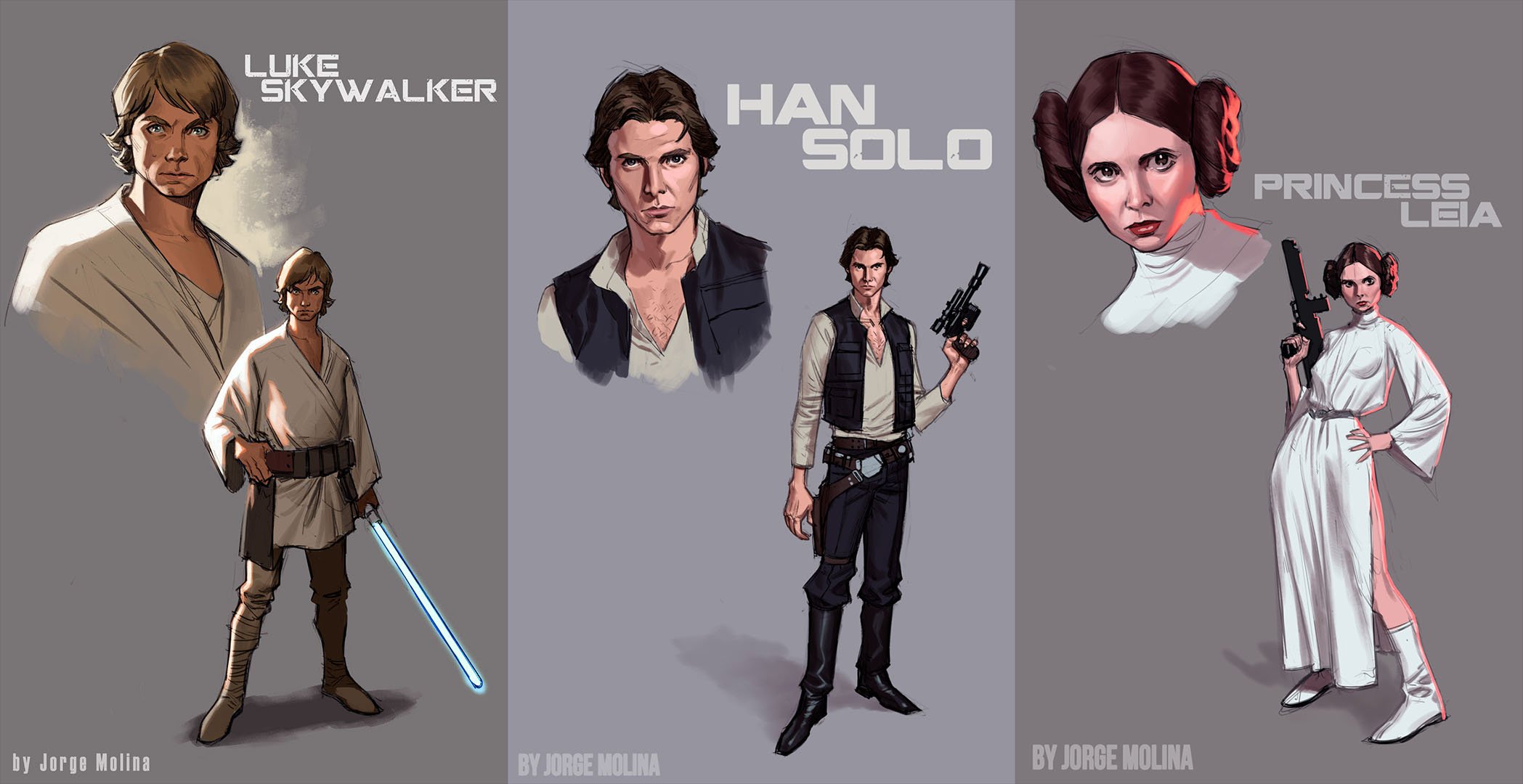 Stay tuned to Star Wars News Net – your Force for news regarding the latest and greatest about the Galaxy Far, Far Away.
Grant has been a fan of Star Wars for as long as he can remember, having seen every movie on the big screen. When he's not hard at work with his college studies, he keeps himself busy by reporting on all kinds of Star Wars news for SWNN and general movie news on the sister site, Movie News Net. He served as a frequent commentator on SWNN's The Resistance Broadcast.