Disney Breaks Ground for New Star Wars Lands in California and Florida!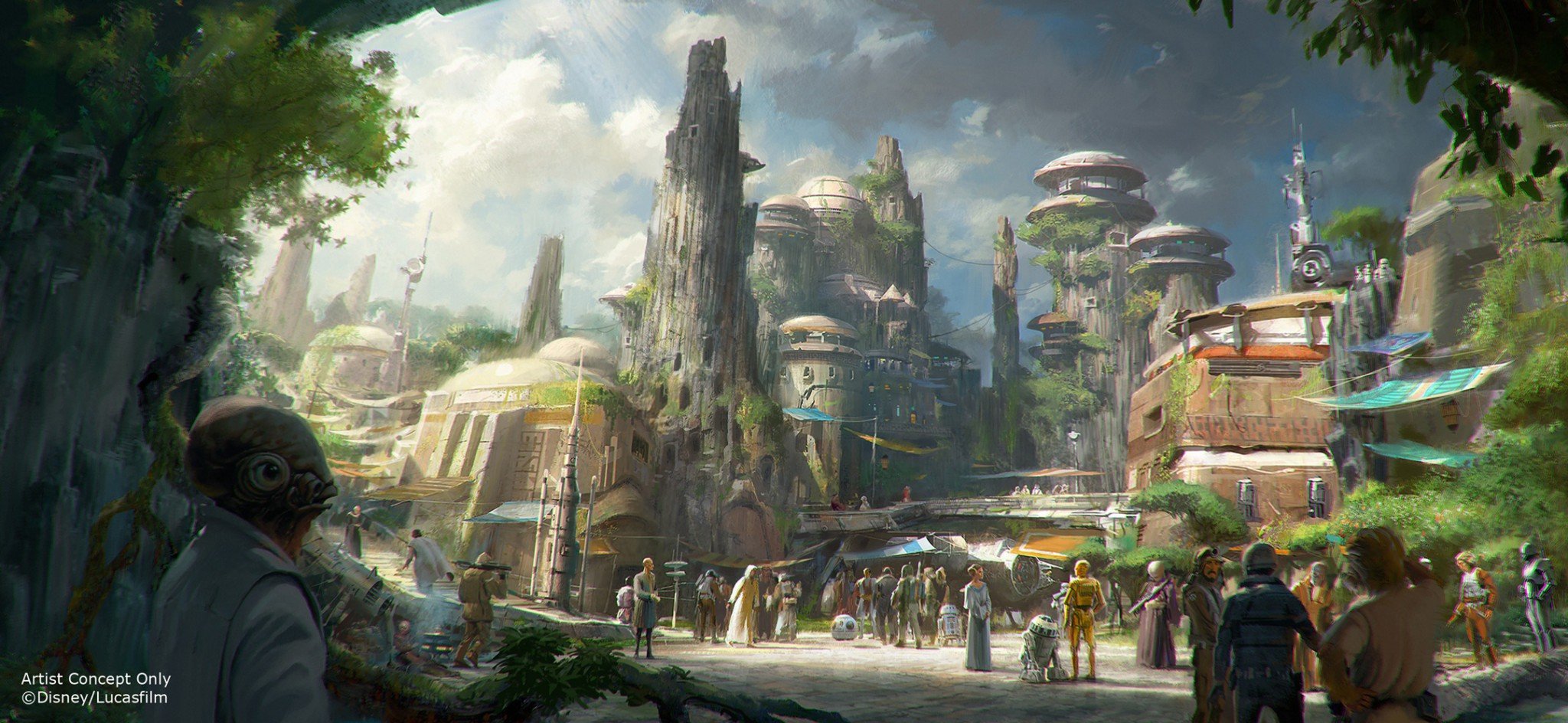 As celebration of the groundbreaking for construction of their new Star Wars lands on both coasts, Disney Parks Blog today released a 360 degree image of the construction site in Anaheim.  The view comes complete with some comically inspired support from AT-ATs, droids, and any number of other visitors from the galaxy far, far, away (Check the sky to see the Falcon flying away, presumably having just dropped off some smuggled goods for construction).
The ground breaking itself is largely ceremonial as land clearing has been taking place over the last couple of months.  But, with construction set to kick off in earnest in the near future, Disney saw fit to give it the proper kick off.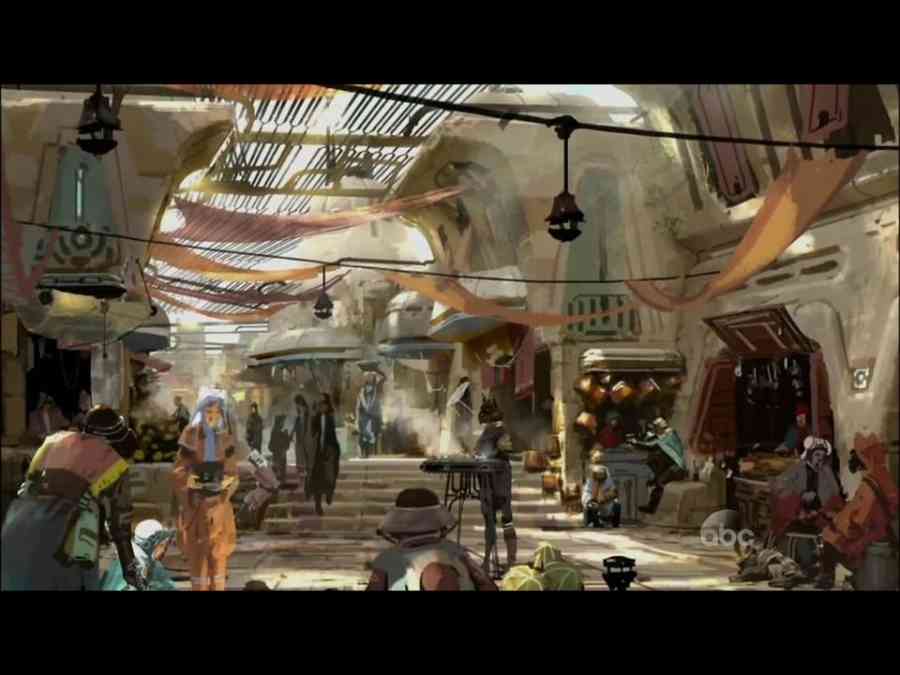 The Star Wars lands being built at Disneyland in Anaheim, CA and Disney Hollywood Studios in Orlando, FL are expected to be identical.  They will feature two signature rides.  The first being a ride letting guests pilot the Millennium Falcon through a dogfight of some sort.  The second will be a ride that brings guests directly into a battle between the First Order and Resistance troops.  The lands will also feature various restaurants and shopping locations all themed to a Star Wars space port on a new planet.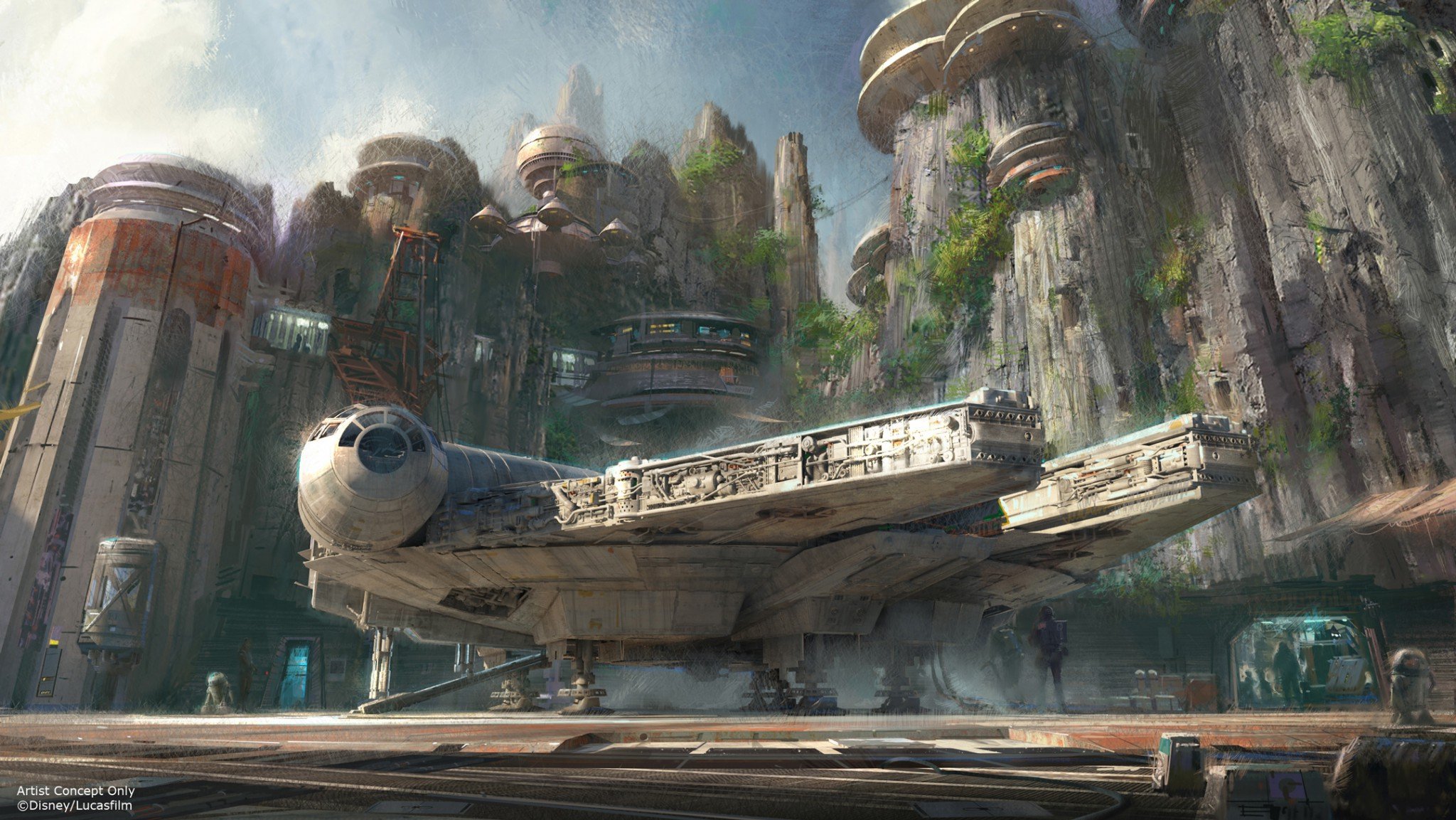 Estimates have the land in California opening sometime in the 2018-2019 range.  Estimates for Florida had been closer to 2021 due to the need for infrastructure work, but rumors have since indicated that the location has changed and construction expedited to aim for a similar 2019 opening.  So, hopefully only a couple more years until every fan can get their time in the cockpit of their own hunk of junk.