New One Page LEGO Rogue One Ad!

The guys from Mintinbox got their hands on a toy catalogue showing some upcoming LEGO sets that were revealed during the Nuremberg Toy Fair. Also we have a first look at a one page ad for the upcoming Rogue One line.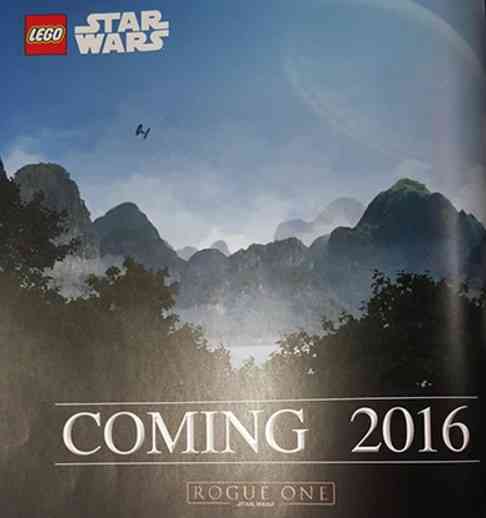 As you can see in the image above, the ad shows the same scene from the Rogue One teaser trailer that was sown during Star Wars Celebration 2015.
Also according to Mintinbox (translated from French):
LEGO will probably have 5 sets for Rogue One, plus 3 Buildable Figures, one of which could be of Darth Vader
Mintinbox also offered an overview of the sets presented at the Toy Fair including the set 71145 Eclypse Starfighter and 75147 Star Scavenger, a shot for future TV series LEGO "" The Freemaker Adventures " and Captain Rex's AT-TE  from Star Wars: Rebels.
For all the images go to Mintinbox (via StarWarsJunk)