Rumor: Star Wars The Force Awakens to Feature a Post Credit Scene Teasing Rogue One?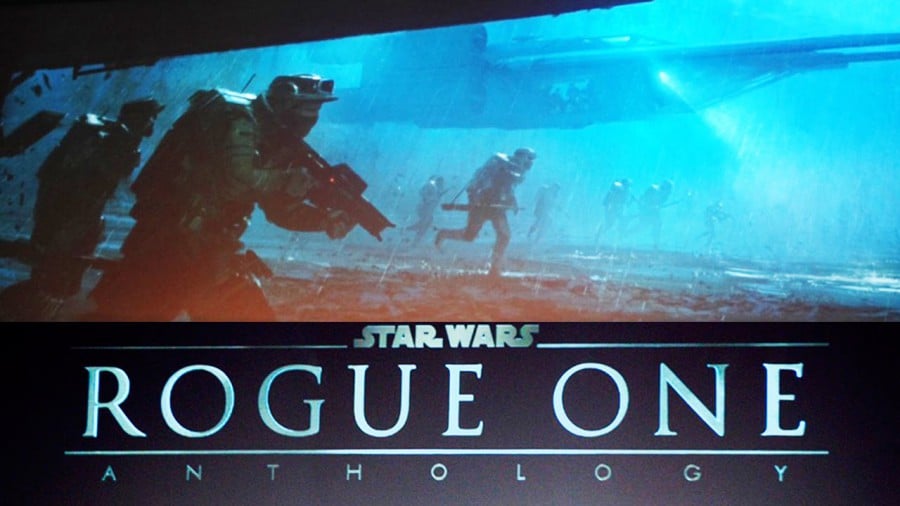 Our friends over at Schmoes Know have heard an interesting rumor coming from a "trusted source". According to this source, Star Wars: The Force Awakens will feature a small clip and teaser for Rogue One, after the end credits. Read on for more details…
Now this is definitely not in the style of Star Wars, but then again flashbacks are not too, and we know there will be flashback scenes in The Force Awakens (we've seen a definite proof). I personally think that using post credits scenes makes perfect sense, especially considering the multiple Star Wars productions scheduled for release in the next few yars. Many people don't even know about the existence of Rogue One and that Episode VIII is already in production. It will be a good way to introduce the new fans to what's coming up next.
Actually this is not the first time we hear about this. There were some similar talks in the past, so it's definitely a possibility. As always until any official confirmation comes from Disney or Lucasfilm, treat this with the usual dosage of salt.
From SchmoesKnow:
According to a "trusted source" close to Schmoes Know's very own Kristian Harloff, the December 18th release of Star Wars Episode VII The Force Awakens will see the end credits tease a small clip and teaser for Rogue One (A Star Wars story). Detail are scarce at the moment so I would file this more in the "rumor" category than a scoop or exclusive. Harloff trusts his source and has mentioned their record for news like this is pretty reliable. But as of  this posting, the jury is still out.
What do you think? Should the new movies have a post credit scene teasing upcoming Star Wars projects? Tell us bellow in the comments section or join us in The Cantina.