Official: Star Wars Episode VIII to Begin Filming on Skellig Michael this Monday!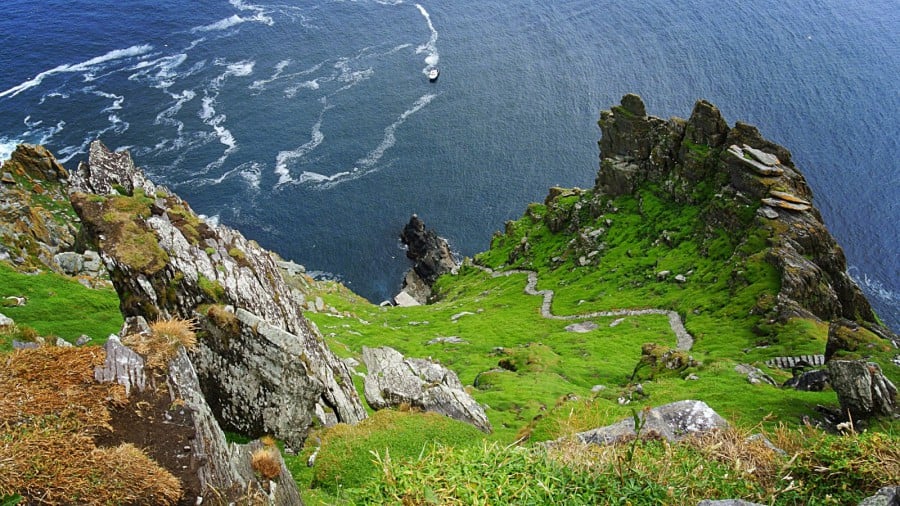 We have what appears to be confirmation that Star Wars, Episode VIII will begin five days of filming on Skellig Michael beginning this coming Monday, September 14th. Read on for details…
After several updates and a number of conflicting reports, it now appears that Rian Johnson will commence filming on Star Wars Episode VIII this Monday, September 14th, with five days of shooting on Skellig Michael, one of the locations used for The Force Awakens. Filming on Skellig Michael will continue through Friday, September 18th.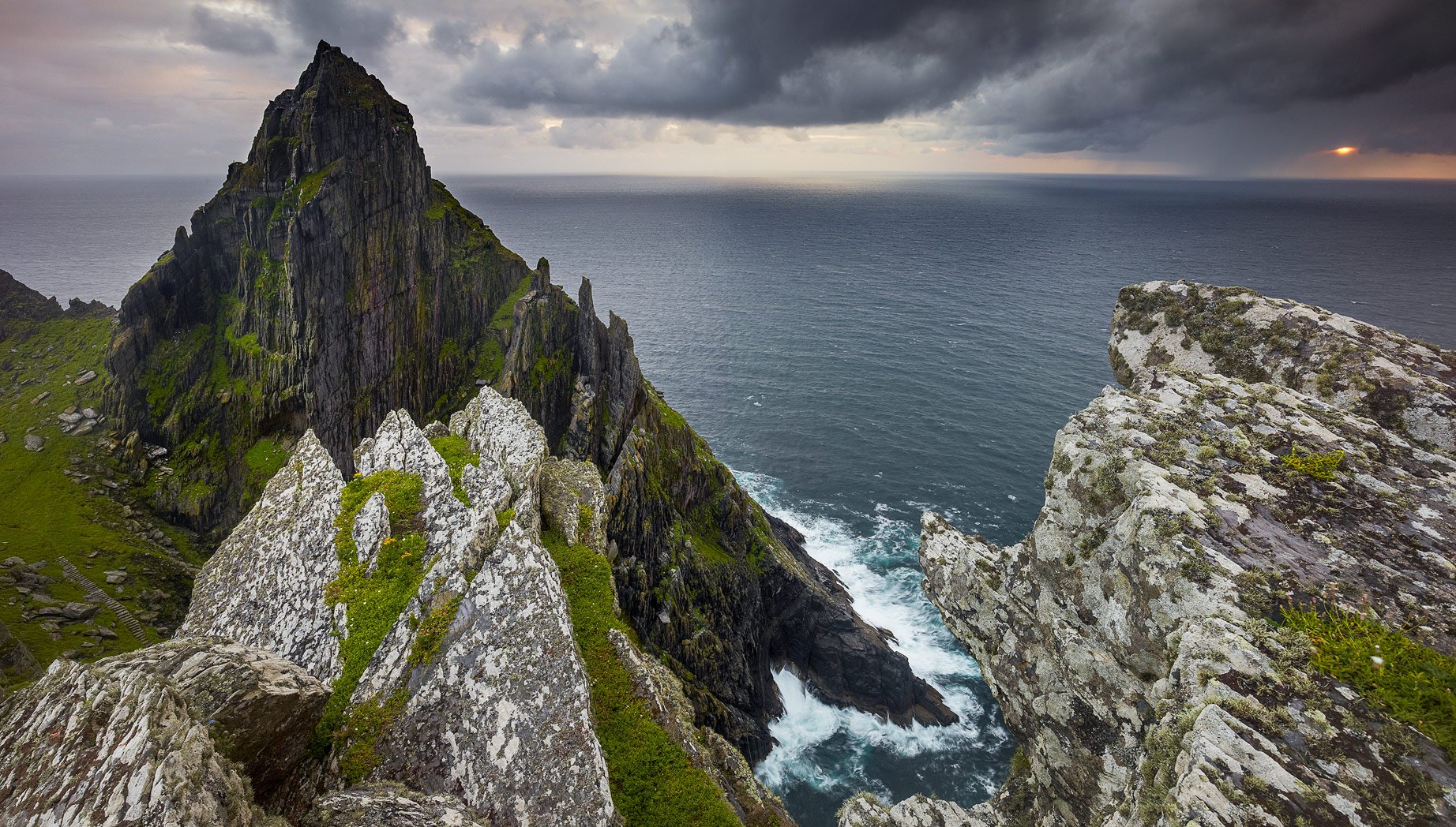 In addition to confirmation through other sources that this is indeed for Episode VIII, and not for TFA, we also have the following Marine Notice that lays out the specific dates during which ships are requested to avoid the island:
Marine Notice No. 44 of 2015 Notice to all Shipowners, Fishing Vessel Owners, Agents, Shipmasters, Skippers, Fishermen, Yachtsmen and Seafarers The Department of Transport, Tourism and Sport has been advised of filming taking place on Sceilig Mhichíl, (also known as Skellig Michael or Great Skellig Island), Co. Kerry from 5am on Monday 14th September to 7pm on Friday 18 th September 2015. Vessels are requested to give the island a wide berth during these activities.
Here is the complete Marine Notice as issued to ship owners: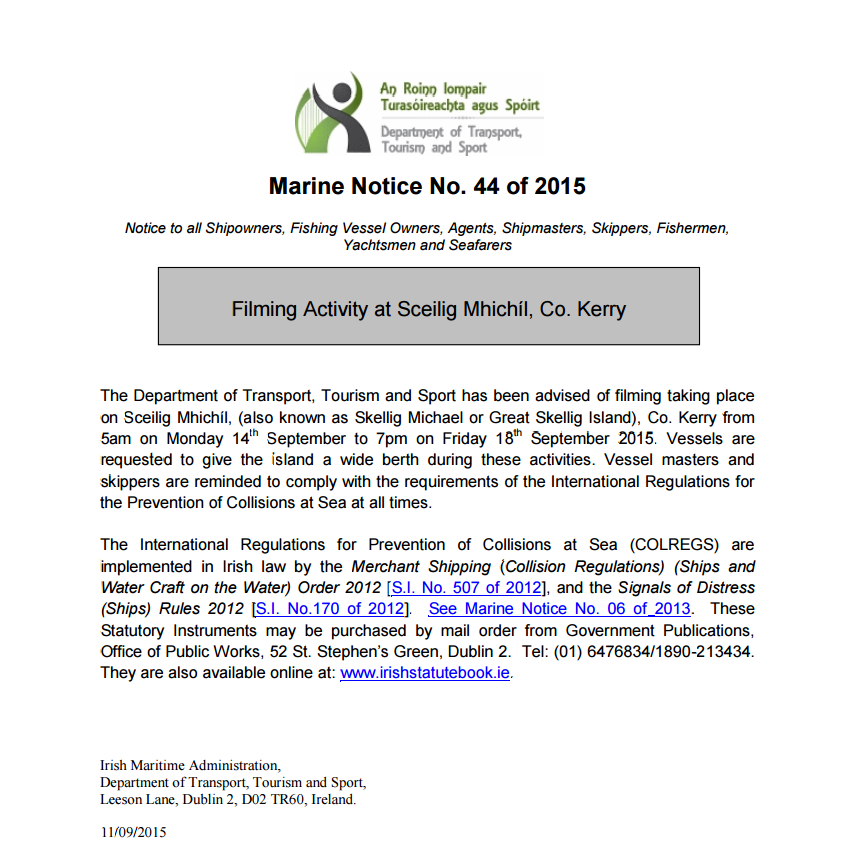 In addition to this, we also have the following report from http://www.breakingnews.ie/
Eight return helicopter flights have been licensed and it is understood director Rian Johnson has been cleared to film some scenes at dusk and at night from the sky up to 9pm, despite concerns about nocturnal sea birds.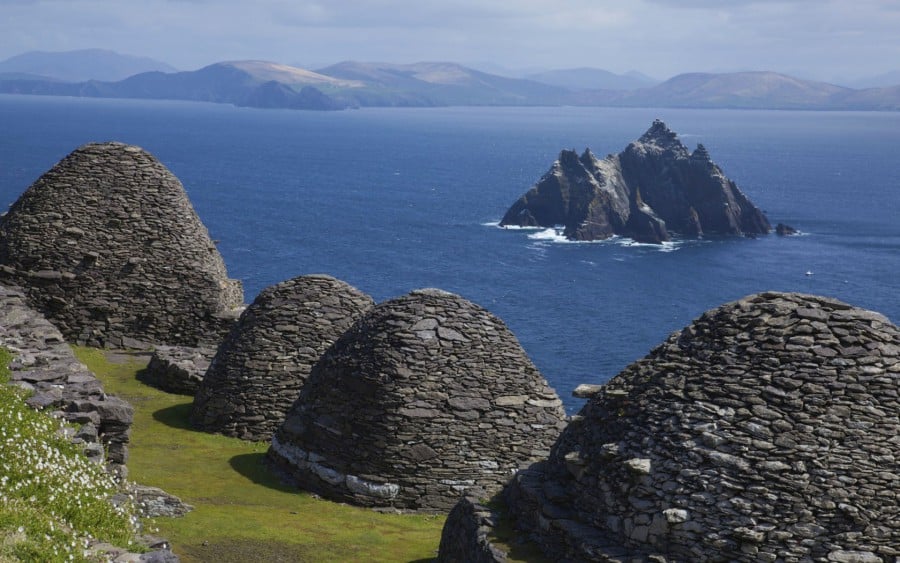 All signs point to production officially beginning on the next chapter in the ongoing Star Wars saga just a few days from now.
We'll keep you updated as we learn more.
Thanks to our reader Steve White for finding the document.