Star Wars Episode VIII: John Boyega Training for More Swordfighting.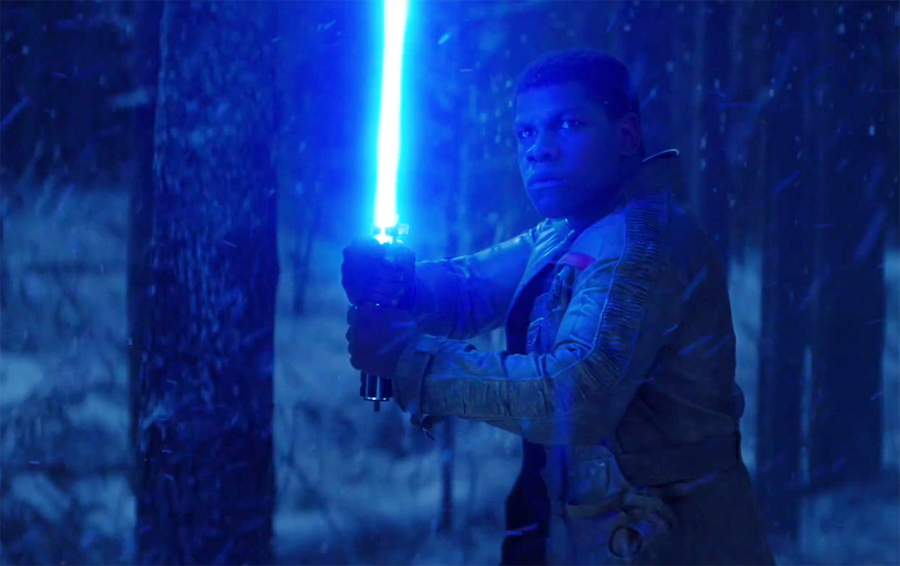 While Finn's use of a lightsaber in the ad campaign leading up to the release of Star Wars Episode VII: The Force Awakens led many to believe that he would become Jedi of the movie, the movie ended up showing that Rey would take that role instead. However, recent Instagram post by John Boyega himself implies that he's practicing up on his fencing skills – and that he'll be wielding a lightsaber again in Episode VIII.
Boyega's clothing appears to be fit for fencing in general, but looking more closely at the image reveals there's a little more to it than just that. His hat features the kanji for "Samurai", and the shirt and gloves seem to be labeled as "Kendo" – the kind of swordfighting style most commonly associated with lightsaber duels. With this in mind, Finn may be a Jedi yet.
In case you missed the Star Wars: The Force Awakens: Evolution of the Lightsaber Featurette from last year, where Kendo is discussed, here it is again:
Thanks to the good people in The Cantina for pointing this out. We'll be sure to keep you covered as Episode VIII continues to shift from pre-production to the actual production cycle.
Grant has been a fan of Star Wars for as long as he can remember, having seen every movie on the big screen. When he's not hard at work with his college studies, he keeps himself busy by reporting on all kinds of Star Wars news for SWNN and general movie news on the sister site, Movie News Net. He served as a frequent commentator on SWNN's The Resistance Broadcast.