Star Wars VFX Duo Neal Scanlan and Chris Corbould Hint at the Return of a Classic Villain to the Big Screen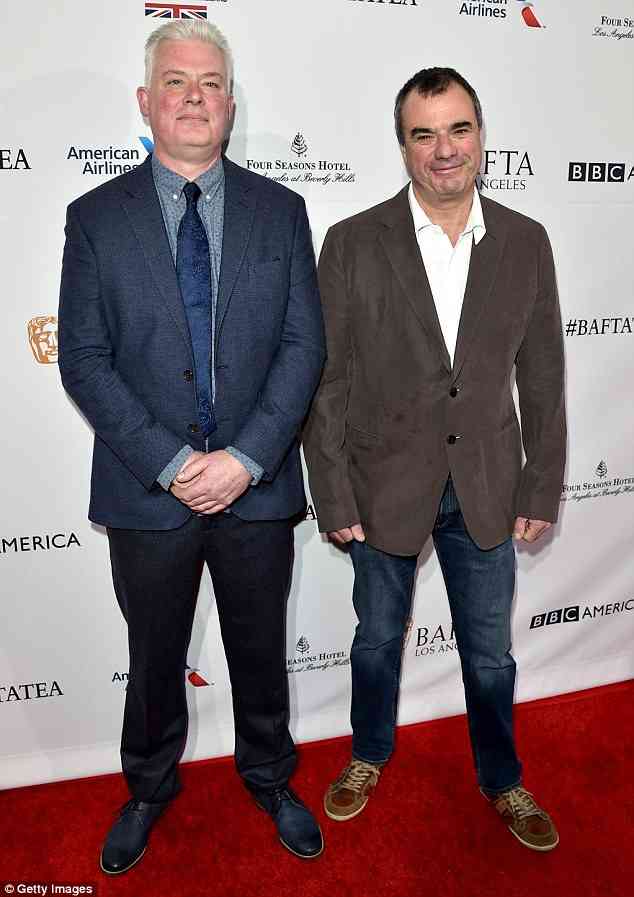 Award-winning British effects experts Neal Scanlan and Chris Corbould were speaking at the British Academy of Film and Television Arts Los Angeles (BAFTA Los Angeles) awards season Tea Party at the Four Seasons Hotel in Beverly Hills on Saturday when they hinted at the possible return of a classic Star Wars villain to the big screen.
The VFX duo hinted at the possibility that many fan favorite characters from Lucas' original trilogy would be making a return in future Star Wars films down the line.  Interestingly, one of the characters that was mentioned by name was none other than everyone's favorite Hutt crime boss.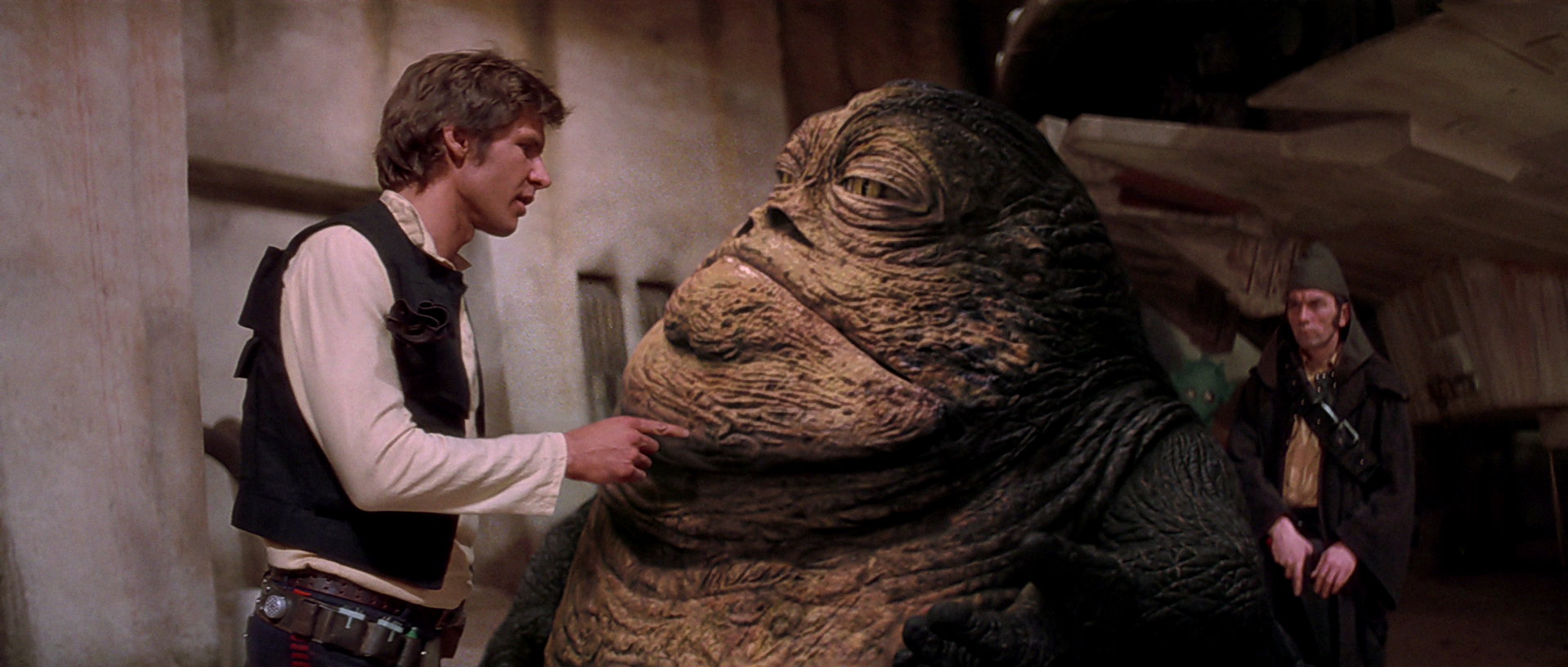 Neal Scanlan on Jabba's return to the big screen:
"There is a huge amount of secrecy around all of the films and we never really know exactly what the characters are until way way down the line.

"We have heard rumours of all different characters coming back and I had heard Jabba The Hutt, but to be honest I cannot confirm that one way or the other, It is certainly not on the cards quite yet."
So, while nothing is concrete, it does seem that Jabba's name has been floating around at Lucasfilm here lately.  Several sites, like Daily Mail, are reporting on the possibility of the old slug popping up in Episode VIII, but honestly, I just can't wrap my head around that idea after what happened to the slimy piece of worm-ridden filth in Return of the Jedi.
I think it's more likely that, if Jabba makes a comeback to the big screen, it will be via a cameo in Rogue One or in the upcoming untitled Han Solo film.  I'd say it's almost a no-brainer that he will make an appearance in the Han Solo film, but catching wind of his possible appearance coming soon, with that film still in the very early stages of development, make it more likely I think that Scanlan was referring to a  Rogue One cameo.
I'm not discounting any possibility of an Episode VIII appearance, but it just seems very unlikely given prior events.  Not only was he choked to death with a chain by a bikini-clad princess, but his sail barge blew up as well.  I'm afraid all that remains of the old Hutt is his charred ashes mingled with the Tatooine sand.
That being said, after the use of the "Force-back" vision in The Force Awakens, Episode VIII may make further use of flashbacks in the story, giving Jabba a chance to slither into view.  So keep your eyes out for the giant gastropod in the upcoming films, but keep in mind that as of now, this is barely speculation based on an unconfirmed hint from a couple of visual effects guys.
It's not as if Kathleen Kennedy spoke up and confirmed his appearance or anything, so as always with this type of rumor, take it with a grain of salt.  Stay tuned for more Star Wars rumors and news with Star Wars News Net, your Force for news.
Jordan Pate is Co-Lead Editor and Senior Writer for Star Wars News Net, of which he is also a member of the book and comic review team. He loves all things Star Wars, but when he's not spending time in the galaxy far far away, he might be found in our own galaxy hanging out in Gotham City or at 1407 Graymalkin Lane, Salem Center, NY.