UPDATE! Star Wars: The Force Awakens Has $52.6 Million OW in China, Surpasses Jurassic World Worldwide.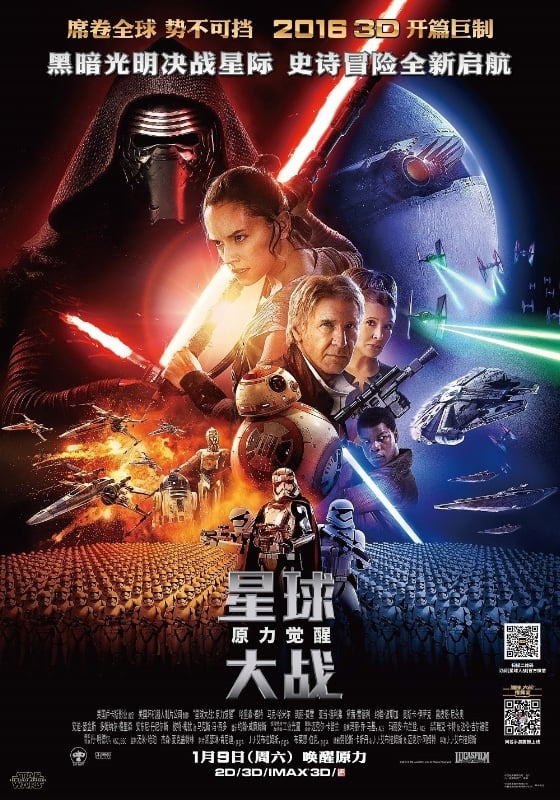 Star Wars Episode VII: The Force Awakens has left a mark on China with its $32.1 million opening day, which is one of the largest (but not record-shattering) single-day grosses in the history of the Chinese box office. That has already made it far and away the most profitable Star Wars movie released over there – and should raise further interest in subsequent installments.
The opening-day gross – which is estimated to potentially be as high as $33 million – falls short of the opening-day gross for Disney's other mega-hit of 2015, Avengers: Age Of Ultron (which pulled in $33.9 million on its opening day). As it stands, though, that's very impressive for a film franchise that has struggled to get the attention of China's box office in previous years. The film should remain open for another month or so due to Chinese restrictions on how long foreign films can be played, and box office experts from China and abroad are stating that the film will make anything between $130 million to $300 million by the time its run is finished. The film's competition will primarily be movies made by China's own studios and the forthcoming release of Kung Fu Panda 3 (a Chinese co-production with Dreamworks).
In other news, the film has made a total of $1.6 billion worldwide thus far, crossing the $800 million mark internationally. In the United States, it grossed a few million short of beneath the wide release of The Revenant for this Friday, although the movie could still end up ultimately winning the weekend – and even if it doesn't, the movie will still add more money to protect its title as the highest-grossing American film when not accounting for inflation.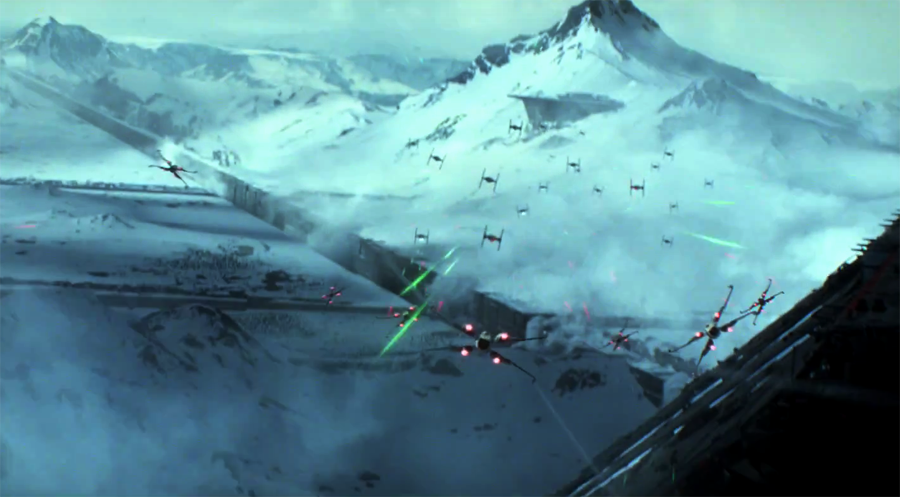 UPDATE!
The opening weekend receipts have come in, and it appears as though The Force Awakens has made $52.6 million in a mere two days. The movie's Saturday and Sunday grosses have set single-day records for those two days of the week, meaning that the film is already off to a great start in the Middle Kingdom. Beyond China, The Force Awakens has protected its title as the #1 movie in America against The Revenant, which previously beat the movie on Friday.
Furthermore, the movie now officially eclipsed Jurassic World as the #3 highest-grossing worldwide release in cinematic history at a staggering $1.7334 billion cume. It also  It's most impressive considering that all of that has been gained in 26 days – if the movie keeps up, then it could reach $2 billion at a faster rate than Avatar (which made that much money in 44 days). Stay on target with Star Wars News Net for more of the latest and greatest news stories about the Galaxy Far, Far Away.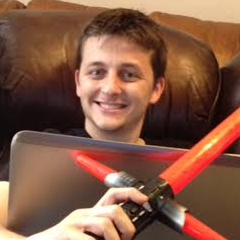 Grant has been a fan of Star Wars for as long as he can remember, having seen every movie on the big screen. When he's not hard at work with his college studies, he keeps himself busy by reporting on all kinds of Star Wars news for SWNN and general movie news on the sister site, Movie News Net. He served as a frequent commentator on SWNN's The Resistance Broadcast.