John Boyega: Finn Will Have a More Physical Role in a Much Darker Star Wars Episode VIII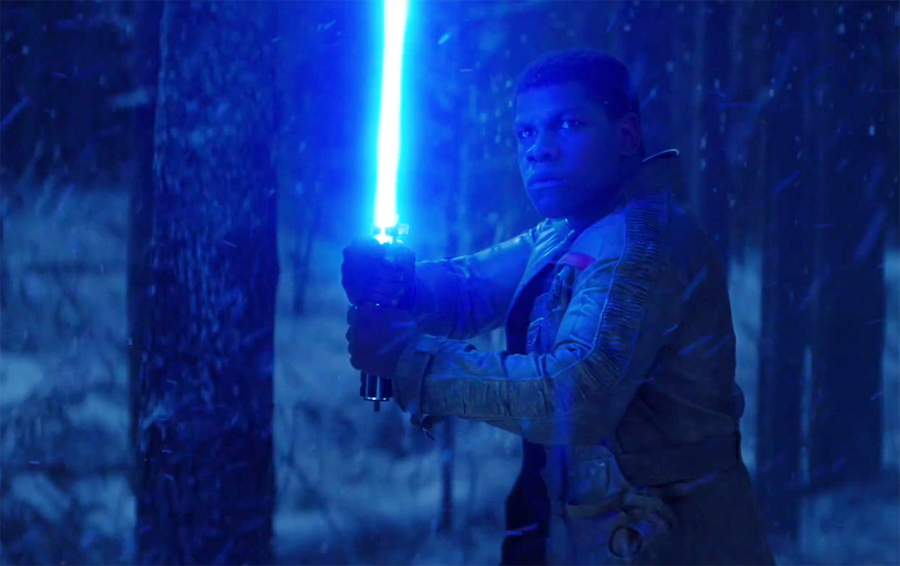 John Boyega spoke with the Vogue discussing his nomination for BAFTA award, The Force Awakens spoilers, and what we should expect from Episode VIII. Read on for the details…
From Vogue:
This week you've been nominated for an EE BAFTA Rising Star award – how does that feel?

"It feels great, of course. Especially to be alongside the other amazing talents who are in the category. It's very flattering. I've been to BAFTA before actually, but it will be amazing to be there as a nominee. I've not prepared a speech or anything though, definitely not, it doesn't feel real at the moment."


We should say "spoiler alert" before this question, but is it a relief to finally be able to talk more openly about Star Wars: The Force Awakens – you've had months of interviews where you've had to be very secretive? Did you even tell your friends and family what happens?

"Yes, at last! Han Solo dies, OK? He dies. Phew. It feels good. But now, we just starting work on Star Wars VIII, the next film, so I'm back to keeping secrets again."

Your co-star Daisy Ridley has already praised how good the script is.

"It's great. Much darker, but we're very excited."
You must've still had some pinch-yourself moments, when you've really realised how big the film is?

"Most of those happened on set. Working with Harrison Ford or just seeing where we were filming that day. I was a Star Wars fan before, so there were definitely a few moments that made me think: 'Wow.'"

Your scenes are very energetic – did you have to train extensively to get in shape for the part, or you were already lightsaber-ready?

"No, for this film we really just took it scene by scene, there wasn't a huge regime. My part in the next film will be much more physical so I might be in the gym a bit more."
This all sounds pretty cool. We all want Episode VIII to be what The Empire Strikes Back was for the fans back in 1980. So far we've heard very interesting comments for Rian Johnson's movie. From a "weird one" (Lawrence Kasdan) to "much darker" (John Boyega).
Despite the talk about dark and weird,  we have to keep in mind that TESB did great also because of the romantic story between Han and Leia. Make no mistake, there will be a romantic story in Episode VIII. The real question is, who will the main players be? What do you think? What kind of tone should the film aspire to?