UPDATE! Star Wars Rebels: Five Episodes Named, New Clip Revealed, Legends Characters Will Return.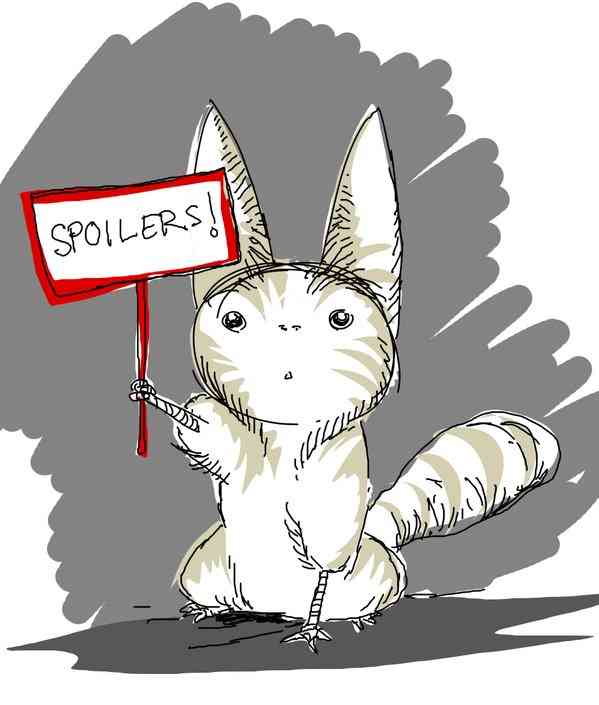 Star Wars Rebels producer Dave Filoni has just revealed that a new trailer for the second half of the second season will be arriving soon. In addition, five more episode names for the show have been uncovered.

Given that the show is just about to return, I would say that it is likely that we'll see the trailer before the weekend is finished – maybe even as early as Friday afternoon. In other news, after the listing of the episode "A Princess On Lothal", five more episodes of the series have had their names revealed (Jedi-Bibliothek, via Star Wars Post):
2×13 "The Protector of Concord Dawn"
2× 14 "Legacy of Lasan" running on 3 February
2 × 15 "The Call" runs on 10 February
2 × 16 "Homecoming" runs on 17 February
2 × 17 "The Honorable Ones" runs on 24 February
Two things of interest can be ascertained from the first two episode names. Concord Dawn is the name of a planet in the Mandalore system, which most likely means that it's a episode focused on Sabine in some capacity. Likewise, Lasan is the name of the planet that Zeb's species is from, meaning that the big guy will finally get an episode primarily centered around him. The rest of the names are vague enough that we won't be able to ascertain what they're about until synopses are written for them.
We'll be sure to share the trailer here when it hits.
UPDATE!
And now, the remaining episode names have apparently leaked on the fan-run Wiki for Star Wars Rebels. Not only that, but all 10 episodes after this week's episode have been given descriptions. Take these with a grain of salt, but in any case… Potential spoilers ahead!
"The Protector of Concord Dawn": In need of new hyperspace routes due to Imperial pressure, the rebels find a shortcut but must first gain permission to use it.
"Legacy of Lasaan": Zeb faces his past as the rebels unwittingly find a group of Lasats while searching for maps of Wild Space.
"The Call": Ezra is guided by an old Jedi Master in a time of doubt.
"Homecoming": Hera has a tumultuous reunion with her father as the rebellion aids a wayward group of Twi'leks.
"The Honorable Ones": Kanan seeks to complete his Jedi training after discovering a hidden sect of old Jedi guardsman.
"Phantom's Descent": Sabine and Hera are stranded on a dangerous world after an Imperial convoy attacks their transport.
"Flight of Nanogorths": The rebels stage a break-in to an experimental Imperial weapons factory.
"Shadows of the Past": Ezra, Kanan, and Ahsoka return to the Jedi Temple on Lothal to seek answers about the growing darkness.
"Fears of the Future": After being attacked by the Inquisitors on Lothal, Ezra, Kanan, and Ahsoka head to a Sith temple on the planet Malachor.
"Master and Apprentice": Vader and the Inquisitors face the rebels on Malachor, spawning irreversible consequences.
EDIT: Pablo Hidalgo just debunked this on Twitter. (I'll leave the descriptions up there – albeit blotted out – in case you wanted to read them anyway.)
Only 4 out of those 10 episode titles are right. Episode descriptions fair even worse. #StarWarsRebels

— Pablo Hidalgo (@pablohidalgo) January 19, 2016
So the only accurate episodes listed are the ones that we mentioned above. Debunking aside, a new clip for the next episode ("A Princess On Lothal") has just been released:
Beyond that, there's also an interesting bit of information revealed by Kanan's VA Freddie Prinze, Junior on the podcast Talk Is Jericho (1:24:10-1:23-15) regarding the presence of certain characters from the Star Wars Legends continuity:
Freddie Prinze, Junior: The guys that directed and wrote The Clone Wars are the guys that do Rebels. So a lot of characters from Clone Wars – and a lot of Legends characters – get to be in our show, so it's like "We have Darth Vader, and it's not a voice match – it's freakin' James Earl Jones!"… We're bringing a lot more characters back to the hardcore fans that they'll literally love. Many of your EU – Expanded Universe – characters that you thought were dead? They are not dead – they will live once again!
Thanks to RodianFace and the good people on r/StarWarsRebels for that last tip. Stay on target with Star Wars News Net for the latest and greatest stories about the Galaxy Far, Far Away.
Grant has been a fan of Star Wars for as long as he can remember, having seen every movie on the big screen. When he's not hard at work with his college studies, he keeps himself busy by reporting on all kinds of Star Wars news for SWNN and general movie news on the sister site, Movie News Net. He served as a frequent commentator on SWNN's The Resistance Broadcast.