UPDATE! Rumor: New Details on Rogue One

JoBlo posted a very interesting article with some new rumored details on Rogue One. Also MakingStarWars added some interesting tidbits to that story. There are potential spoilers ahead, so proceed at your own risk…
From JoBlo:
Rumors began swirling about stormtroopers in all-black costumes appearing in the film late last year and we can confirm that they will be in the movie. Our sources indicated that they are often referred to as "Death Troopers", although no mention if the commonly referenced "Shadowtrooper" from the Legacy Universe would be used. (also, recall that Donnie Yen shared an image of some helmets a while back, including a black one).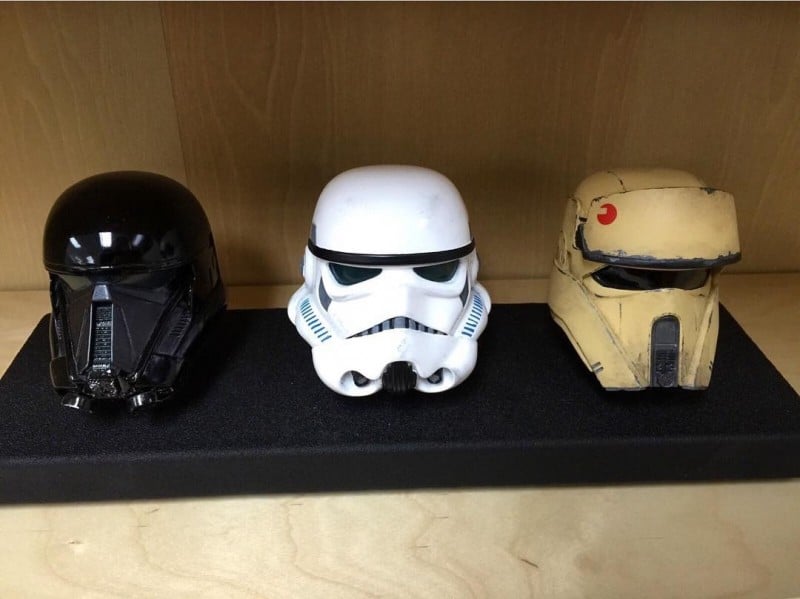 One of the prominent characters in the film is a droid that works with the rebels, specifically Felicity Jones' group, that is said to be a "scene stealer" in the film. It was originally an Empire droid and has been repurposed to serve the rebel alliance. He's two-legged and a dark grey or black color.  In terms of appearance, the droid has long arms and legs and is very different than a typical protocol droid like C-3PO. Could this be the mo-cap character that Alan Tudyk is playing? Time will tell.
So far we don't have a confirmation on any of the character names, but you can add this one to the puzzle: "Cashen" is the name of one of the key players, although which we can't say. It could be spelled differently as well, in that whole "Star Wars" way (i.e. Kashen or Kashyn, etc.). Speculate away on that one, but hey…it's a name.
There will be a new Tie Fighter design and AT-ATs will be featured in the film.
Lastly, addressing those Darth Vader rumors, we can confirm that Darth Vader will be in the film and is expected to have a larger role than originally thought. How big or how involved we can't say specifically, but expect to see the return of one of Star Wars' most infamous characters to the big screen.
While not revealing too much these details sound really interesting. Darth Vader's appearance in the movie is a no brainer and it was rumored since the plot of the movie was announced. It's interesting to see what's that "bigger role than expected". I personally hope this is true. What do you think? Do you want Vader to have a cameo or a bigger role in the movie if he appears at all?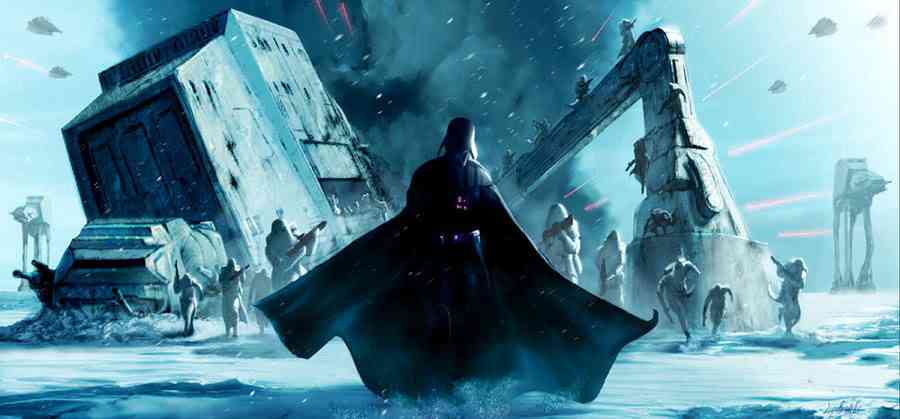 UPDATE!
MakingStarWars added some really cool details to that story. According to them:
Darth Vader will have action sequences in Rogue One. We have been told that Darth Vader has had several suits of armor built for the film. There is a hero suit which is a direct copy of the suit we have seen in Star Wars: A New Hope (see Darth Vader Dream Team Assembled?), down to the lenses in the eyes. The most interesting part is that stunt suits have been built which indicates Darth Vader will in fact see action.

The action sequences filmed are unknown, but there was work pitching the different ways Darth Vader could kill rebels on a battlefield with the Force and his lightsaber. The storyboard "pitches" showing decapitated rebels, people being dismembered by Vader throwing his sword, levitating bodies to make human shields and so on. The art was more violent than what we've seen Darth Vader do on screen before.
Seeing Darth Vader in action is a dream I am sure every Star Wars fan was having since Revenge of the Sith. The comic books gave us something to quench our thirst but Vader kicking ass in a live action movie will be priceless.