Star Wars Battlefront: DLC Plans Outlined, Update Will Hit Tomorrow.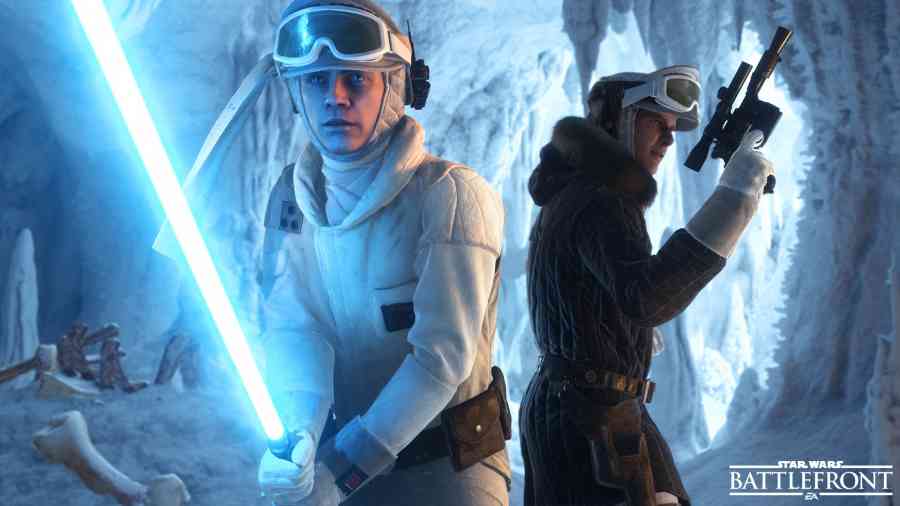 After  a long period of silence, EA's DICE division have clearly laid out the plans for their free and paid downloadable content for Star Wars Battlefront. This includes the names of the paid expansion packs and when they will hit, along with details on what free content the January, February, and March patches will include.
From the official Star Wars Battlefront website:
We began our post-launch journey together last month with the Battle of Jakku DLC, adding two new maps and the new mode Turning Point. Tomorrow, we are adding more free content to the game for all Star Wars Battlefront players, including:

The Tatooine Survival map will now support the Blast, Droid Run, Drop Zone, Hero Hunt, and Heroes vs Villains multiplayer modes, and is called Raider Camp.
New Hoth-themed outfits for Luke Skywalker and Han Solo, both of which will be available to all fans when they play as these two iconic characters on Hoth – these were unlocked by our players for completing our Heroes' Holiday community mission last month.
We are giving players the ability to create Private Matches, which makes playing with friends even easier.
The introduction of Daily Challenges and Community Events. These are designed to rally the Community around certain goals and objectives, giving players the chance to earn credits and unlocks even faster. We'll have more news regarding Community Events and Daily Challenges in the days ahead.
And of course, we are also including some overall balancing tweaks to both weapons and multiplayer modes.

In February, we will continue to add more free content for all players, including a new Survival mission on Hoth, and a brand-new Hoth multiplayer map that will support our larger game modes including Walker Assault, Supremacy, Fighter Squadron and Turning Point. Speaking of Turning Point, we are also excited to make this popular mode available on all maps that currently support Walker Assault and Supremacy in the February update.

In March, we will be adding another exciting new multiplayer map on Endor that will support Walker Assault, Supremacy, and Turning Point, and an additional Tatooine Survival map. In addition to the free content we will be delivering through March, we will continue to listen to our community throughout the year and provide updates designed to make Star Wars Battlefront even more fun for everyone.
As for the four expansion packs, they are expected to hit in March 2016, Summer 2016, Fall 2016, and Early 2017. The first is Star Wars Battlefront: Outer Rim, featuring new maps for Sullust and Tatooine. The second is Star Wars Battlefront: Bespin, which will introduce Bespin and Cloud City to the game. The third is Star Wars Battlefront: Death Star, which will bring the battle station into the fray (possibly introducing space battles into the game in the process). The fourth and final expansion has not yet been named; our guess is that it could be tied to Yavin IV, given the game's focus on the Original Trilogy and its rumored inclusion in Rogue One: A Star Wars Story. With this release plan in mind, DICE's proposed Battlefront sequel could arrive as soon as Late 2017 or Early 2018.
Stay on target with Star Wars News Net – your Force for news – for the latest and greatest updates regarding the Galaxy Far, Far Away.
Grant has been a fan of Star Wars for as long as he can remember, having seen every movie on the big screen. When he's not hard at work with his college studies, he keeps himself busy by reporting on all kinds of Star Wars news for SWNN and general movie news on the sister site, Movie News Net. He served as a frequent commentator on SWNN's The Resistance Broadcast.