Could There be a Change in Direction for the Third Star Wars Anthology Film?
Newsbeat chatted with The Walt Disney Company CEO Bob Iger about their future plans for Star Wars and the Marvel Cinematic Universe. While Iger didn't reveal anything groundbreaking, his wording could suggest that the plan for the third stand alone movie has changed, and it is no longer clear what it will be about.
For some time now we have heard that there were going to be 6 Star Wars movies in the first wave of films since Disney's acquisition of Lucasfilm – three movies from the Sequel Trilogy and three stand alone movies. They were supposed to be released every other year.
We now officially know the details on 2 of the 3 stand alone movies. The third one has been long-time rumored to be about the notorious bounty hunter Boba Fett. Josh Trank was originally hired to direct this movie, which was expected to be released after Gareth Edwards' Rogue One. Even both directors were expected to appear together on last year's SDCC. That's when Lucasfilm decided to release Trank from his directing duties, probably because of the numerous issues his previous movie (Fantastic Four/Fant4stic) was rumored to have had. The movie was pushed back and the Han Solo anthology movie was moved in its place.
Many people thought that this delay was only temporarily and the third anthology movie would be released in 2020 or the year after as was the initial plan. Even EW recently posted a schedule of when to expect the upcoming Star Wars movies, reporting that the third spin-off movie is indeed about Boba Fett (HERE).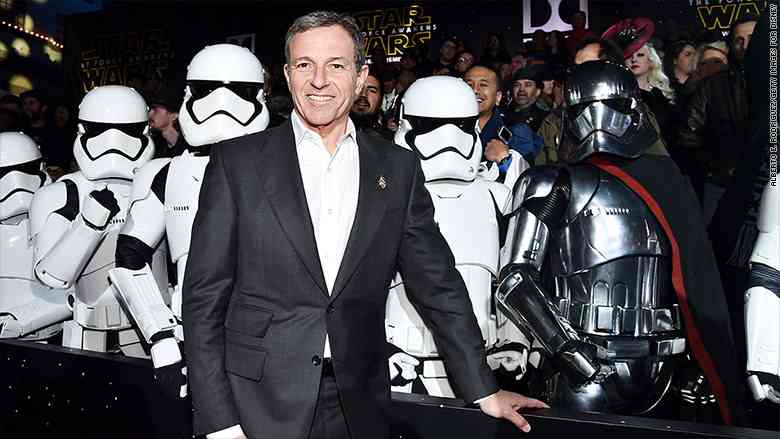 Now for the first time in an interview, Bob Iger only mentions that 5 movies are in development, not 6.
From Newsbeat:
"There are five Star Wars films – four more with Episode VII: The Force Awakens – that are in varying stages of development and production," Disney chairman Bob Iger said.

"There will be more after that, I don't know how many, I don't know how often."
It appears that the third spin-off movie went to the category of films that are on stand by and not being developed at the moment. This could even mean that Boba Fett may even be pushed out further, depending on the audience reception of the first two spin-off movies.  What do you think?  Is Disney leaving room to re-evaluate their strategy concerning the anthology films or is Iger just withholding the information until there is more to be said about the film?