The Official The Force Awakens Website Updated with an Interactive View of Jakku's Market!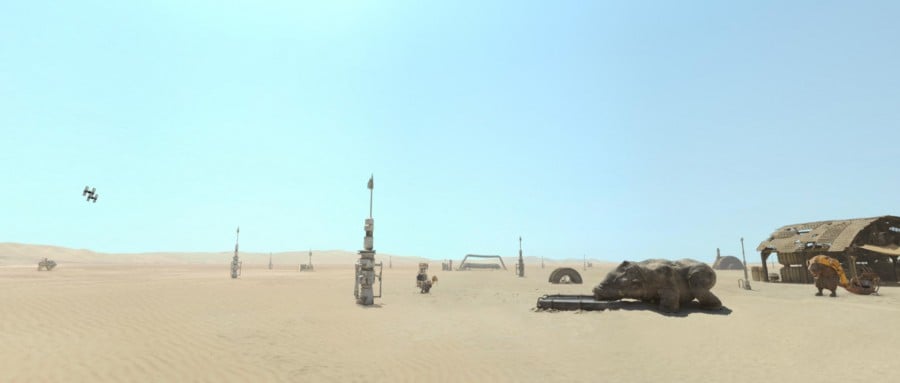 A week before the premiere, the official The Force Awakens website has updated it's home page. Now you can see a very cool interactive view of Jakku…
You can click and drag with the mouse to have a look around Jakku's market and spot familiar characters. You will notice BB-8 moving around, TIE fighters flying over and other creatures like Bobajo, a Happabore, Teedo with his Luggabeast and more.
You can check it out HERE.
Thanks to Ben Laidlow for the heads up.