UPDATE! J.J. Abrams Reveals 2 Shots Which Were Added Later to the Iconic Duel at the End of The Force Awakens and More on Finn and Rey
One of the best new features from the upcoming relase of The Force Awakens four-disc 3D collector's edition Blu-ray, is definitely J.J. Abrams' audio commentary. To give you a taste of what to expect from the highly anticipated release on November 15, Yahoo Movies posted new exclusive clip from the Blu-ray. Check it out…
In the clip below J.J. Abrams reveals some interesting details about the climatic lightsaber duel between Kylo Ren and Rey in the woods of Starkiller base. Surprisingly one of the shots was actually suggested by Selma director Ava DuVernay.
From Yahoo:
"I showed an early cut to my friend Ava DuVernay, and she had a bunch of great suggestions. One of them was she really wanted to see Daisy, in her attack on Ren, have one really cool moment," says Abrams before pointing out a closeup of Ridley about to deliver a decisive blow to her rival.
"Boom! It's a little thing but it really connects you to her intensity."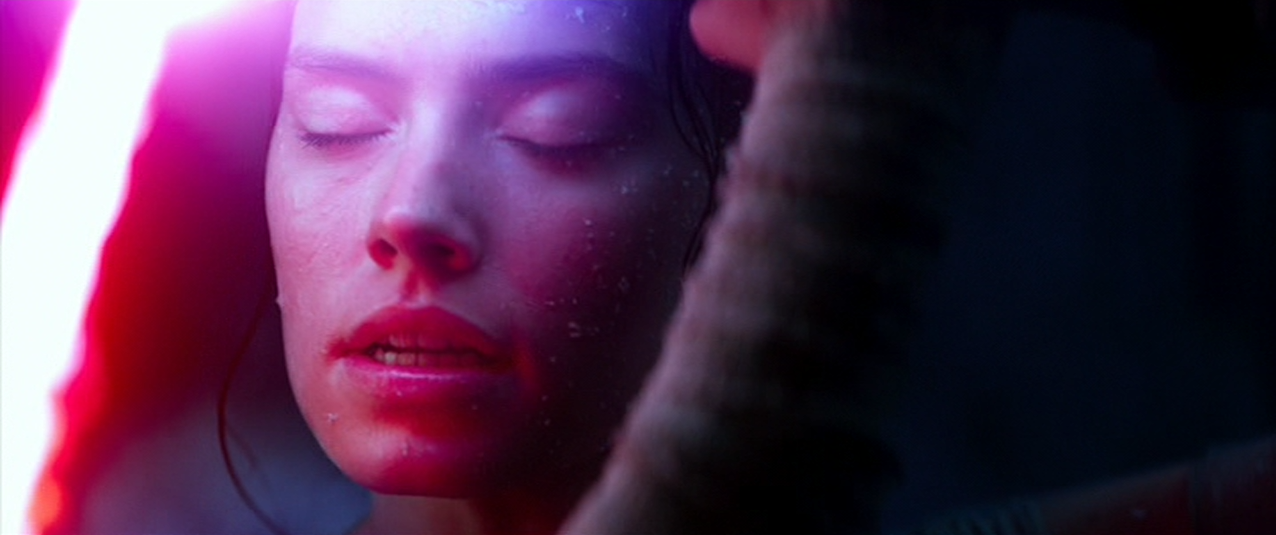 Yahoo also revealed that the addition of this brief shot happened during the eight-week hiatus that happened during principal photography due to Harrison Ford's injury. Another addition to that sequence (this time due to reshoots) was the moment when Rey taps into the Force, before she counter attacks and almost kills Ren.
Abrams explains that the the original cut didn't have the extended moment of self-reflection. But he decided he needed to add a beat, where Rey would "take this moment of hearing the Force and thinking about what Maz had told her about closing her eyes and letting it in. And so she has this incredibly internal moment that is extended in movie time where she basically feels it, accepts it, and is now ready to kick his ass."
If you are using a mobile phone, you can watch the clip here: Yahoo
UPDATE!
Also IGN posted another clip from the special features of the 3D Blu-ray, where J.J. Abrams reveals what was the initial plan for the scene where Finn and Rey meet each other for the first time.