New Species Name Revealed! The Force Awakens Invades the Star Wars: Commander Mobile Game.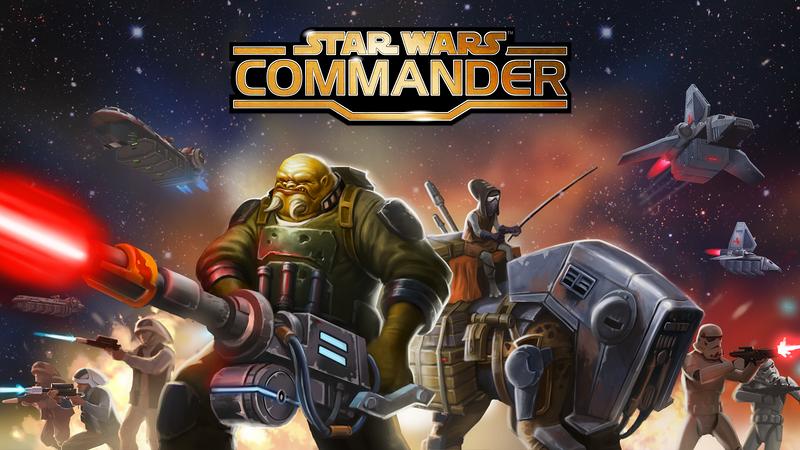 Disney's new expansion for their mobile strategy game, Star Wars: Commander, now has two new mercenary units and one new location inspired by The Force Awakens.
While Star Wars: Battlefront has gamers fighting for Jakku, Star Wars: Commander takes players to yet another location from The Force Awakens – the lawless world of Takodana – a pivotal location in the upcoming film and home to the pirate Maz Kanata played by Lupita Nyong'o.
In addition to the new battleground, players can also earn and upgrade two new types of units inspired by The Force Awakens: Dowutin Hunters and Luggabeast Munitioneers.  The Dowutin species looks to be the same as the big guy in the Vanity Fair photo (below).  It was previously revealed in the Lucasfilm publishing panel at NYCC that the big guy's name is "Grumgarr", and we will be getting a short story about him by Alan Dean Foster in the December issue of Star Wars Insider.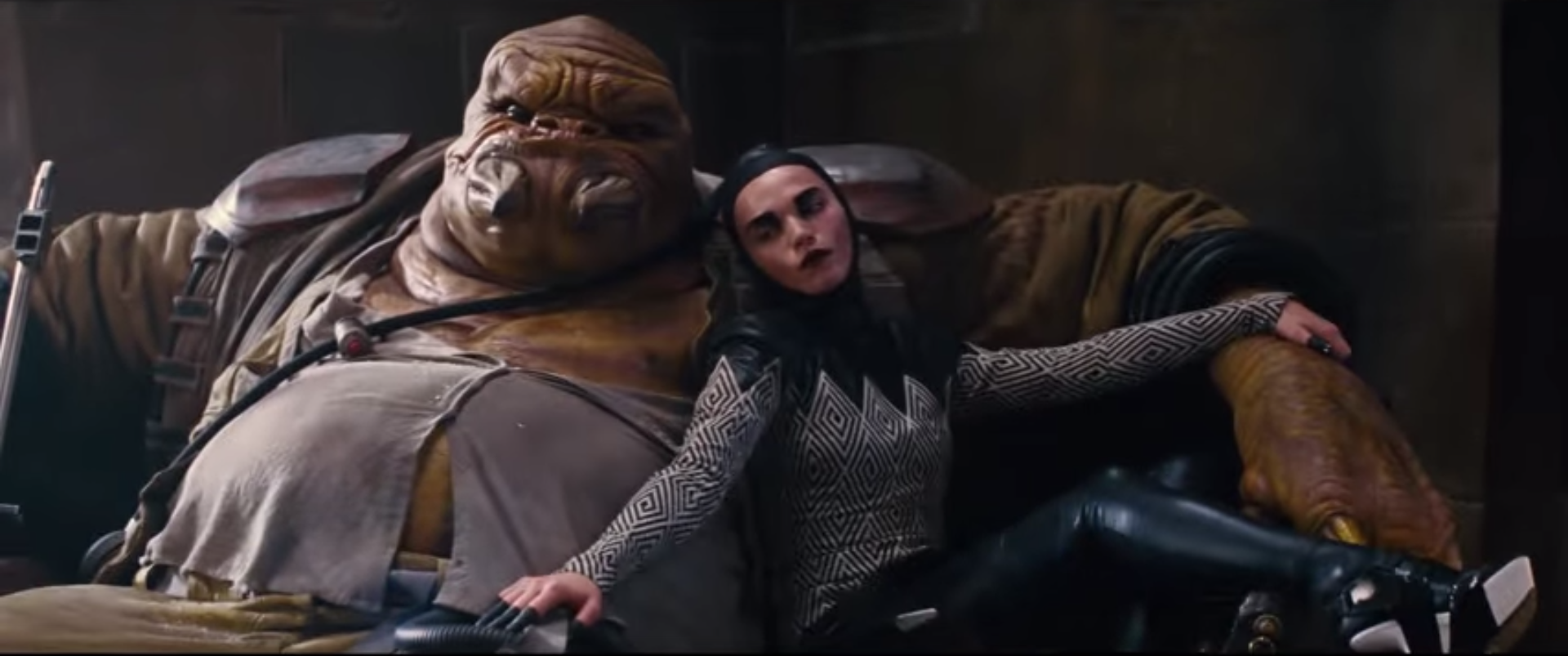 We've also seen Luggabeasts hanging out on Jakku, and now it seems we get to see them in action as well. Check out the full descriptions of these additions below.
Luggabeast Munitioneer
Players can hire the armored Luggabeast Munitioneer, based on the cybernetic-enhanced beast of burden in Star Wars: The Force Awakens, to support their massive armies as they apply a damage buff to nearby friendly units.
Dowutin Hunter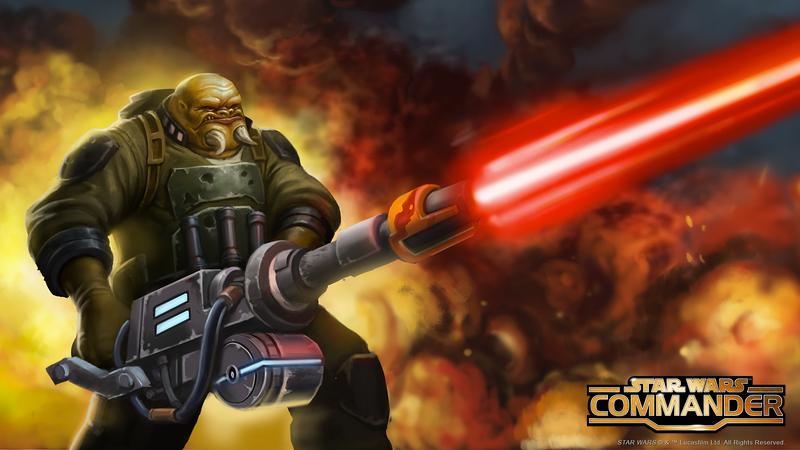 Inspired by a new species unveiled in Star Wars: The Force Awakens, Dowutin Hunters are lumbering infantry hired to dispatch enemy defending units with shock and awe, troops and vehicles alike. They carry a grip of thermal detonators and a modified starfighter blaster to ensure that the job gets done.
Planet Takodana
Featuring Maz's Castle, the planet Takodana is the home to many unaligned scoundrels and provides the perfect setting for new Conflicts in Star Wars: Commander.
Disney has also announced that, available now, everyone who logs into Commander will receive five free consumable units of each new mercenary. Check out the trailer for the new expansion below.
Jordan Pate is Co-Lead Editor and Senior Writer for Star Wars News Net, of which he is also a member of the book and comic review team. He loves all things Star Wars, but when he's not spending time in the galaxy far far away, he might be found in our own galaxy hanging out in Gotham City or at 1407 Graymalkin Lane, Salem Center, NY.