The Women of Star Wars: The Force Awakens and Who will Return for Episode VIII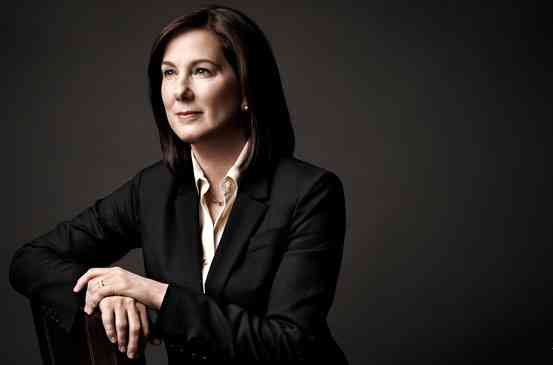 Chatting with Los Angeles Times about the women in Star Wars, Producer Kathleen Kennedy accidentally or not revealed that a certain character from The Force Awakens will return in Episode VIII. Read on to find out who that is…
Excerpts from Los Angeles Times:
The scavenger

The little we know about Rey is that she's been left to fend for herself amid the wreckage of the previous war between the Empire and the Rebellion. Despite the Ewok celebrations at the defeat of the Empire, there were still corners of the galaxy left forever altered by the damage, including Jakku, Rey's home.
Asked about her importance Ridley replies:
"Rey's not important because she's a woman, she's just important," Ridley says. "But obviously, having a woman like this in a film is hugely important."
The princess

"She had contempt for and worked with men, and I liked that," Fisher says. "There was something human about her. It showed that she could do whatever she needed to do, and if she could do that, then everybody could do it. People identified with her. She's like a superhero."
Leia in The Force Awakens.
The new film reintroduces Leia 30 years after the war. She's no longer a princess but a general. And she's still very much in command — "still walking and talking," Fisher says. "She doesn't have any mortal wounds or disease." But, she warns, "things have happened that have been difficult."

The soldier

You won't see Phasma tapping out after being carelessly knocked into a sarlacc pit like a wobbly toddler. Kennedy has big plans for Phasma and confirmed that the captain will carry on into the next movie. "She's an important character, a baddie in the best sense of the word."
How Disney reacts to the new approach.
"They are really, really making a huge effort across the company to put more focus around casting women and putting women in positions of responsibility, with directing and various other positions inside, different lines of business in the company," Kennedy says. "It's not just about casting female protagonists. It's gotta be across the board throughout the industry. I think Hasbro, who's making toys for a while, they were perhaps a little reluctant to move too quickly with something that's been such a successful boys line. I think they're recognizing that selling to girls is just as effective as selling to boys.
Read the full Los Angeles Times article here.
Minor Spoilers
The comment on Captain Phasma is really interesting. If she survives then someone else from the villains should die. We already heard from interviews that Snoke is important and that he will have a bigger role in the future. Also Kylo Ren seems too important to be killed so early in the new trilogy. This probably could mean (and this is just a speculation) that the chances for Domhnall Gleeson's character, General Hux to survive TFA are very slim. In a similar fashion like Tarkin in A New Hope. And we already know that J.J. loves making parallels between the two stories .