Update: Greg Grunberg's Action Figure of his Character from The Force Awakens Hints at A Possible Connection With A Character in Wendig's Aftermath Novel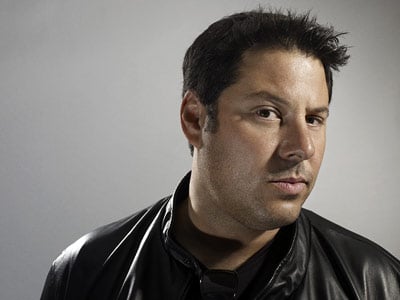 Back in June we first showed you that Greg Grunberg will be playing an X-Wing pilot in The Force Awakens. Later we shared several more details, like he has signed for all three movies, his character will have an action figure and the initials of his character are S.W. Now the actor officially showed and action figure of himself proving all these.
Here's what Greg posted on Twitter a few days ago:
My "Snap Wexley" @starwars #ActionFigure is definitely going to sell out. Because I'm BUYING THEM ALL! #StarWars pic.twitter.com/sZ2PIFHBZD

— Greg Grunberg (@greggrunberg) December 7, 2015
As you can see he is indeed an X-Wing pilot named Snap Wexley, matching with the initials he teased months ago.   It's interesting that the toy is packed together with a Snowtrooper and the packaging suggests that perhaps Wexley will be involved in a scene that takes place on the snow planet/weapon – Starkiller base. Of course this is just a toy and we shouldn't read too much into it. We're just a week away from finding out.  
Thanks to Cantina member JeffG. for the heads up.  
Update:
Grunberg's character is most likely Temmin Wexley, the teenage son of rebel pilot Norra Wexley from Chuck Wendig's Star Wars: Aftermath.  In the book, Temmin has a nervous habit of snapping his fingers which no doubt earned him the nickname "Snap".   
Excerpt from Star Wars: Aftermath (pg. 45): 
"Temmin snaps his fingers—a nervous habit he picked up from his father."
Also, here's an interesting tweet from the novel's author Chuck Wendig that hints at a connection between Grunberg's Wexley in The Force Awakens and the character in his book:  
INTERESTING. A WEXLEY ACTION FIGURE FROM TFA. AND THERE IS A WEXLEY IN AFTERMATH. CURIOSER AND CURIOSER. https://t.co/onsbw2BG0n

— Darth Bagatarantulas (@ChuckWendig) December 5, 2015
Special shout out to Sean for bringing this to our attention in the comments below.