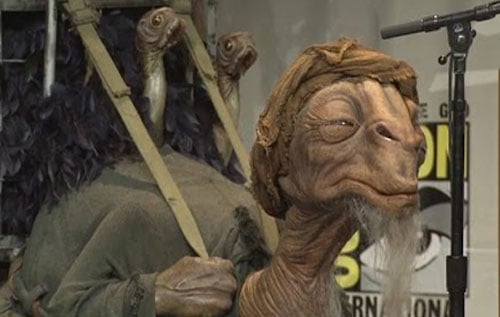 The first ever character that we've seen form The Force Awakens was this weird but cool looking creature called Bobbajo, during the first Force for Change video back in 2014. Now EW takes a closer look at the creature, explaining how exactly the puppet works, and who exactly is Bobbajo.
From Entertainment Weekly:
I am not a huge toy fan, but this little fella will look incredible as an action figure. I really hope they do one. Brilliant design.