Variety Predicts at Least $170 Million Opening Weekend for Star Wars: The Force Awakens!
Variety: Star Wars The Force Awakens is heading to 170m+ during the opening weekend.
From Variety.com:
Rival executives privately predict that the film will hit or exceed $200 million and is poised to set a new record for a domestic debut. They note, however, that with a film like "The Force Awakens," that has nearly universal awareness attached to it, it can be difficult to accurately gauge where the final box office numbers will land.
The strength of the Star Wars franchise is its appeal to all generations.
It's certainly shaping up to be what is referred to by movie studios as a "four quadrant" hit — meaning a picture that appeals to all demographic groups. Tracking suggests that interest in the film is nearly evenly split between men and women. It also appears to be a popular choice with both adults and children.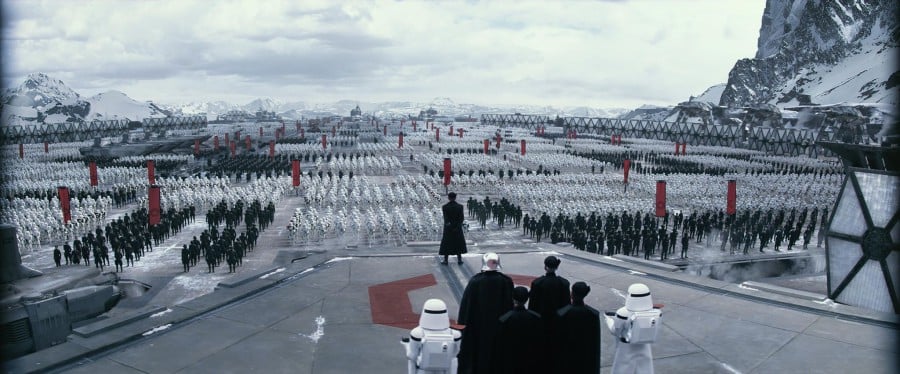 But on the other hand, Christmas releases are sometimes difficult.
The more conservative forecasters note that no film has ever opened to more than $100 million in December and the Christmas movie-going season contains the multiple distractions such as shopping and traveling. Although the two most successful films of all time — "Avatar" and "Titanic" — opened in December, neither crossed $100 million during their opening weekend.
Since the online ticket sales were a huge success it could get tricky to get a seat for a premium format.
"The Force Awakens" is already the biggest advance seller in the history of online ticketing companies Fandango and MovieTickets.com. Most Imax screenings have sold out, but outside of those premium formats, there are tickets remaining to many shows on opening weekend.
What is your take, how much will it make on its first weekend?