SWNN Review: Star Wars Kanan #8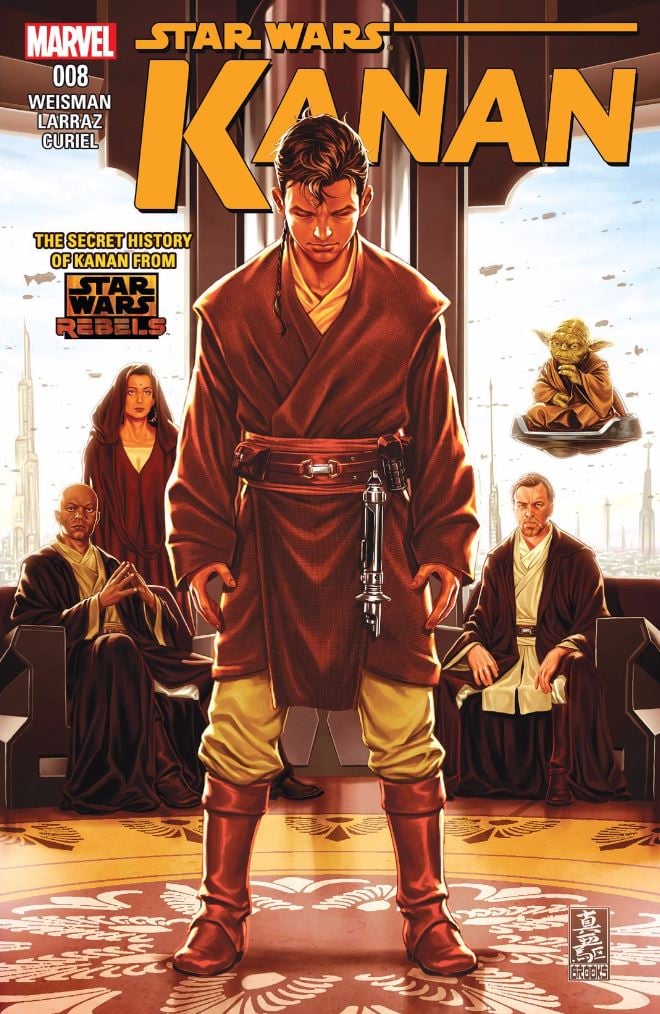 After a really cool glimpse into the broken and fragile character of Depa Billaba and Kanan's life at the Jedi Temple on Coruscant last week, Weisman picks up right where he left off with another great issue involving a surprise attack on the temple and some great bonding time between Billaba and her soon to be apprentice. Spoilers ahead…
Issue #8, Chapter 2 in the First Blood story arc, like the previous issue, begins in the Rebels era with the Ghost crew anxiously awaiting the healing of their friend and resident Jedi cowboy, Kanan Jarrus, who was injured a couple of issues back. After having just been told that it would not be safe to move Kanan from his bacta tank slumber for another few weeks, our heroes are surprised by what can only be Agent Kallus, or another Imperial demanding their surrender.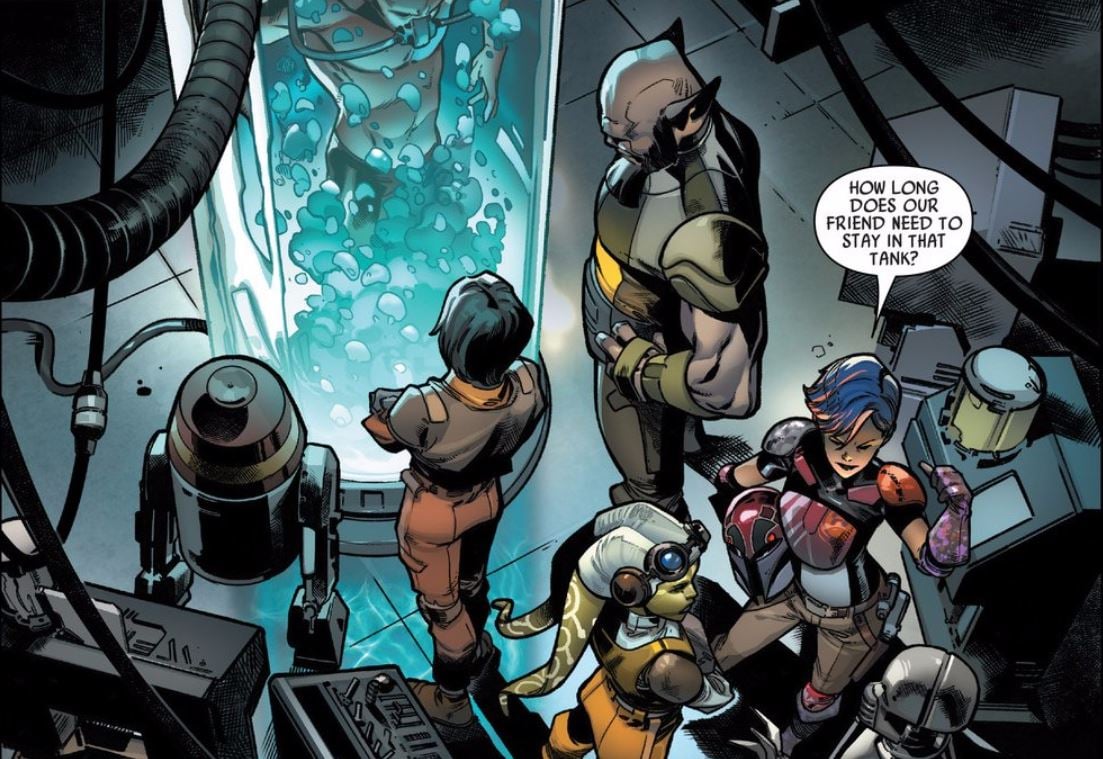 I guess the crew will be forced to make a hasty decision regarding Kanan's relocation, but that will have to wait until next issue, as Weisman takes this opportunity to cut back into Kanan's bacta-induced recollection of another time he faced certain death – when a mysterious separatist / Ninja Assassin attacked his home in the Jedi Temple.
Explosion after explosion sends every Jedi in the temple on high alert and forces them into action. Some cameos from the last issue continue with Yoda, Obi-Wan, and Mace Windu, but the real action focuses on Depa Billaba and young Caleb Dume (Kanan). Surprisingly, it's Caleb who first springs in to action, chasing the attacker after Billaba instructs him that they should just hide and wait, revealing her insecurities after her failed last mission which saw nine out of ten of the men under her command annihilated. Broken, and insecure, it's Caleb who gives her the strength to do what was necessary.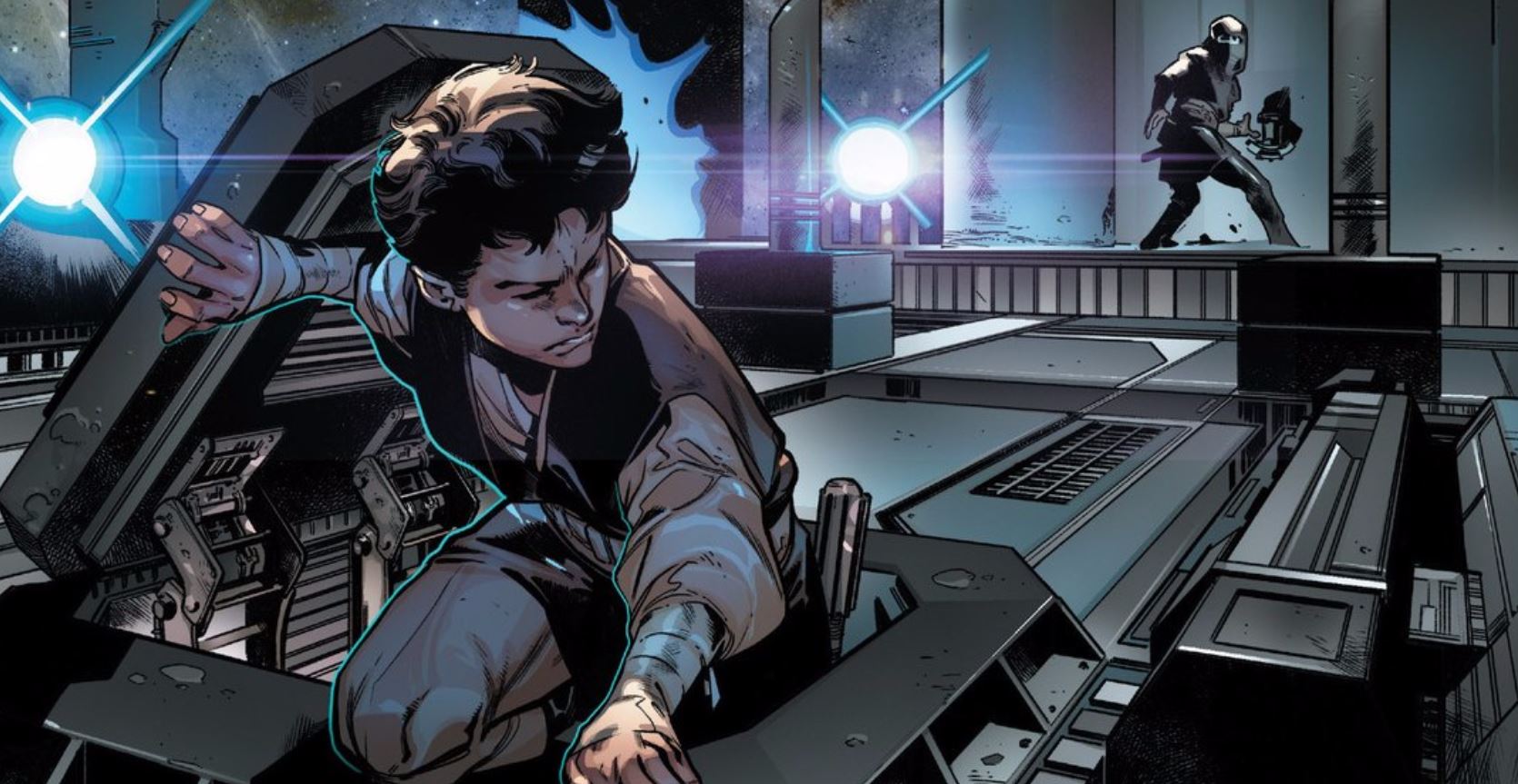 Realizing that the boy will not last long on his own, she comes to his rescue, and together they fight to apprehend the mad bomber. It is after this confrontation that Depa admits that she needs a padawan by her side to continue her journey. Despite his youth, she chooses Caleb as her padawan, a decision that excites Caleb beyond belief and stirs some jealousy among his peers. But don't worry, they'll soon get what they deserve…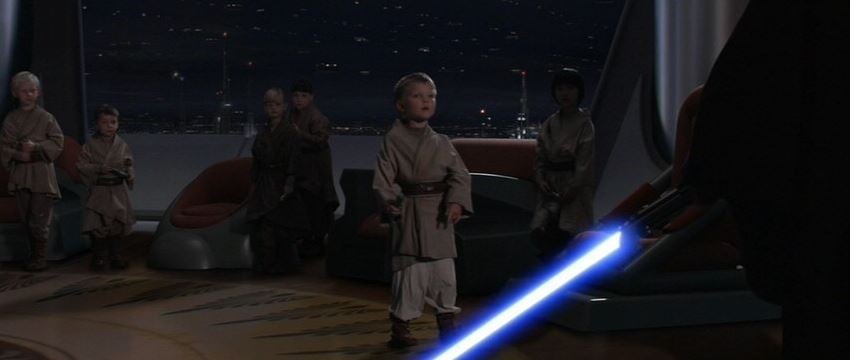 Kidding…that was awful, and I apologize – but seriously, they could have showed a little support for the guy. Anyways, moving on…
The end of the issue introduced young Caleb to some familiar clone troopers from the first arc of the series, and there was a nice little cameo from General Kleeve in there as well, who took part in the planning of the separatist attack on the Jedi Temple, based on some intel by a certain blue bounty hunter from the Clone Wars series that I, personally, would love to see in this series or in Rebels in the future.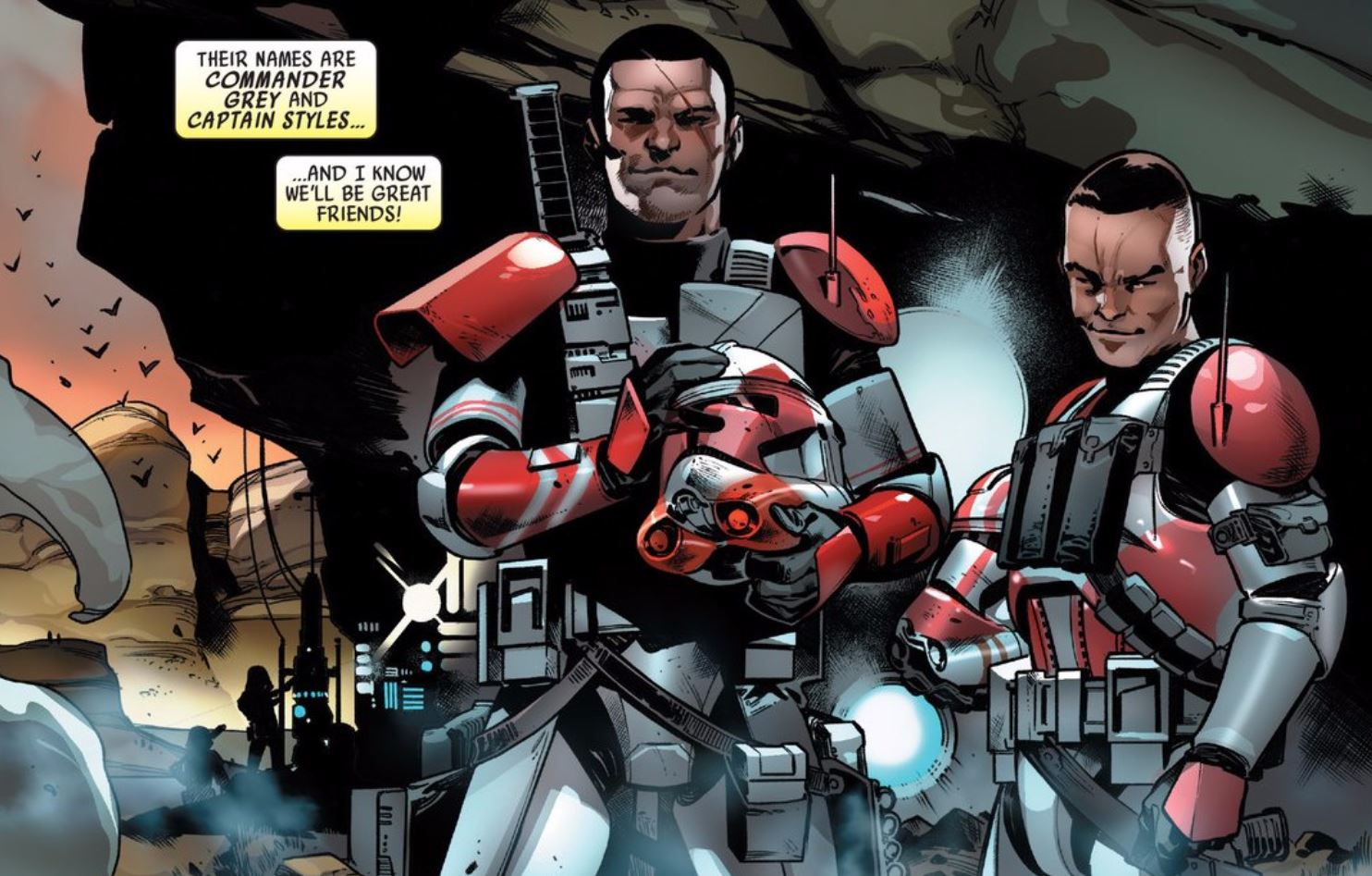 I might be enjoying this arc more than the first, which is saying something, since I really loved the first six issues of the series. I can't wait to see where this story goes and I'm loving how it feels like I'm watching some more lost episodes from the Clone Wars that tie us in to the Rebels series. I have a feeling there are great things to come, and next issue looks very promising indeed…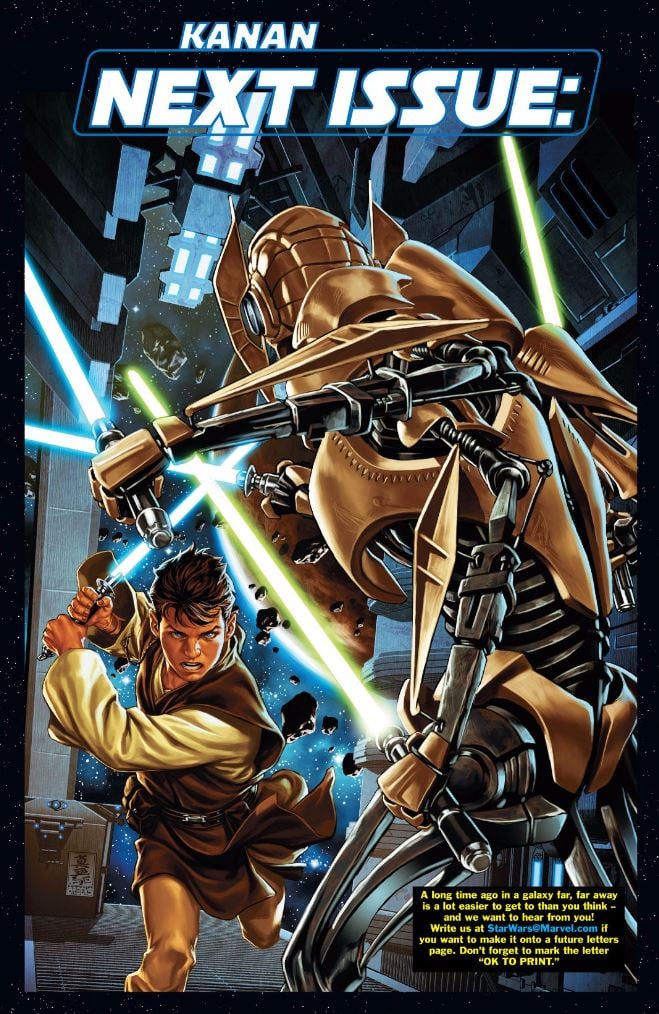 Don't forget to support your local comic shops, and as always, may the Force be with you.
Share your comments on this issue below, or head on over to the Cantina to discuss the issue in the forum.
Jordan Pate is Co-Lead Editor and Senior Writer for Star Wars News Net, of which he is also a member of the book and comic review team. He loves all things Star Wars, but when he's not spending time in the galaxy far far away, he might be found in our own galaxy hanging out in Gotham City or at 1407 Graymalkin Lane, Salem Center, NY.