Star Wars: Episode VIII News Recap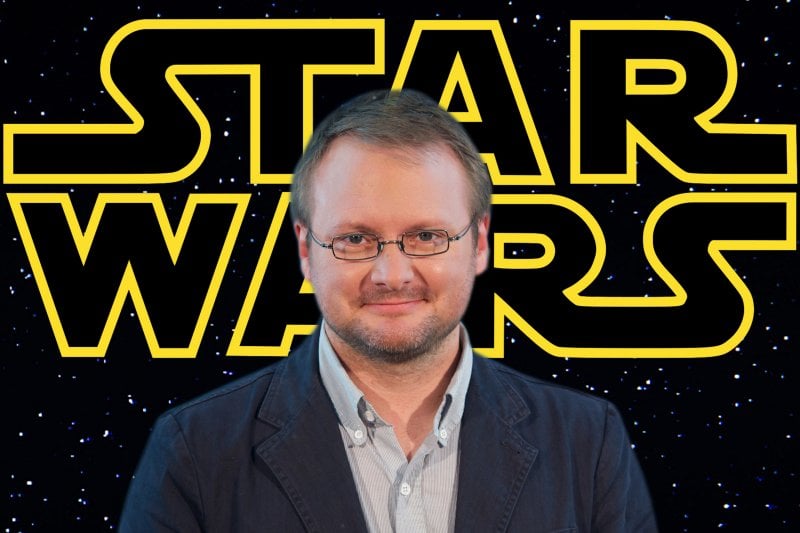 Check out the following small stories about Episode VIII form the last few days: Joseph Gordon-Levitt and Benicio Del Toro talk Star Wars: Episode VIII. Acclaimed concept artist Jock joins the crew. Rian Johnson tweets pic with the script.
First, CinemaBlend spoke with actor Joseph Gordon-Levitt who is good friends with director Rian Johnson, and who appeared in all of his movies. We can say that their relationship is similar to the one between J.J. Abrams and Simon Pegg. Seeing him in a cameo in Episode VIII seems quite possible, and here's what Gordon-Levitt had to say on the possibility to reunite with Johnson in the galaxy far, far away:
Of course! I knock on his door every day, and I'm like, 'Am I in the movie yet? Am I in the movie yet? Dude! No, seriously dude. It's important to me! I want to be in the movie!' [Shrugs] We'll see.
Next, /Film is reporting that during a panel dedicated to his work, comic book, poster and movie concept artist Jock revealed that he's been hired to work on Episode VIII:
Although he is best known for drawing major comic book characters like Batman, Wolverine, Green Arrow, and John Constantine, Jock has spent the past several years lending his artistic talents to all kinds of cool movies (including a scuttled version of Dune for director Peter Berg) like Children of Men, Hancock, Dredd, Battleship, Ex Machina, and X-Men: Days of Future Past.
Jock has a very specific style which doesn't match with the posters for the previous Star Wars movies, so probably he will do only concept art work for the movie. You can check out his movie art HERE (click on each movie).
Recently Mondo announced the release of the book "The Art of Jock", which will feature material from throughout the British artist's entire career from 2000AD through a long collaboration with DC Entertainment to his movie work.
Empire caught up with actor Benicio Del Toro and asked him about his own relationship with the Star Wars franchise, and what he felt Rian Johnson, would be bringing to the Star Wars movie:
"[He's going to] bring a cool, sci-fi realism, if I may say that," del Toro explained of Johnson's aesthetic. "I love his film Looper, and I just like talking to him about the film. He's one of those new talented people that Star Wars is hiring to infuse the franchise with new steroids."
Back in September Del Toro revealed that he will be playing a villainous role in Episode VIII and that he will start filming in March.
Last but not least, here's a very funny tweet that Rian Johnson posted yesterday.
Our friend Germain Lussier from io9 was asking fans on Twitter to send him a pic of the favorite Star Wars thing they own, for a chance to win an early Beta code for Star Wars: Battlefornt. Check out what Rian Johnson sent him:
@keithcalder @mattsinger @EricDSnider @GermainLussier pic.twitter.com/l2mADmZwzK

— Rian Johnson (@rianjohnson) October 6, 2015

Yep, that's right. It's the first page from the Episode VIII script. We think Mr. Johnson is playing Battlefront Beta right now! 🙂