UPDATE 3! Snippets of Star Wars: The Force Awakens Footage for Monday Night Football.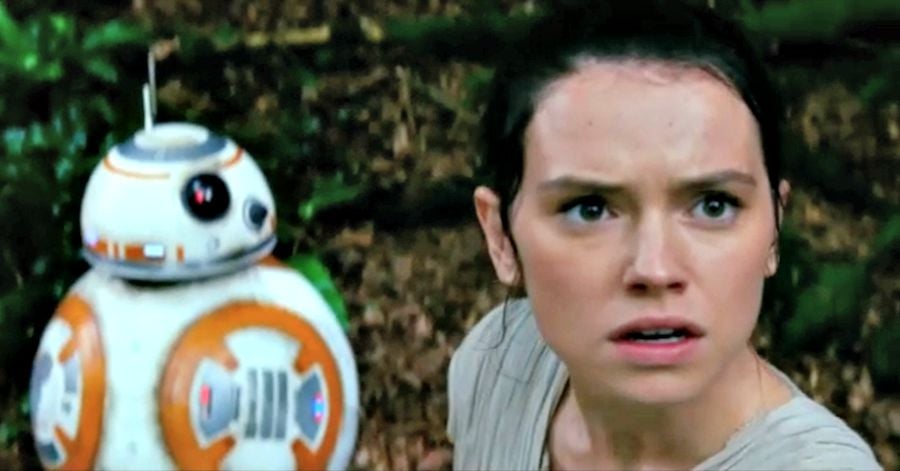 Ever since the Instagram teaser popped up, people have wondered what has Rey left in a state of shock in the above scene. Now, a four-second clip shown on ABC Family shows us exactly what she's afraid of.
This shot is most likely from the imminently-arriving trailer itself – or, if failing that, a television spot that will pop up not too long after the trailer hits. The trailer will arrive tomorrow on Monday Night Football, during halftime.
UPDATE 1!
There's another new snippet of footage revealing establishing shots of Rey, Poe, and Finn.
UPDATE 2!
One good update deserves another. Here's a extended look featuring another shot involving Finn and Poe.
UPDATE 3!
Okay, this is where things get a little weird. The next two clips are things we've already seen, while the last one gets a bit… *creative* with the way it approaches advertising the movie.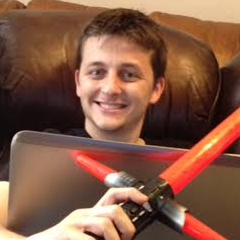 Grant has been a fan of Star Wars for as long as he can remember, having seen every movie on the big screen. When he's not hard at work with his college studies, he keeps himself busy by reporting on all kinds of Star Wars news for SWNN and general movie news on the sister site, Movie News Net. He served as a frequent commentator on SWNN's The Resistance Broadcast.