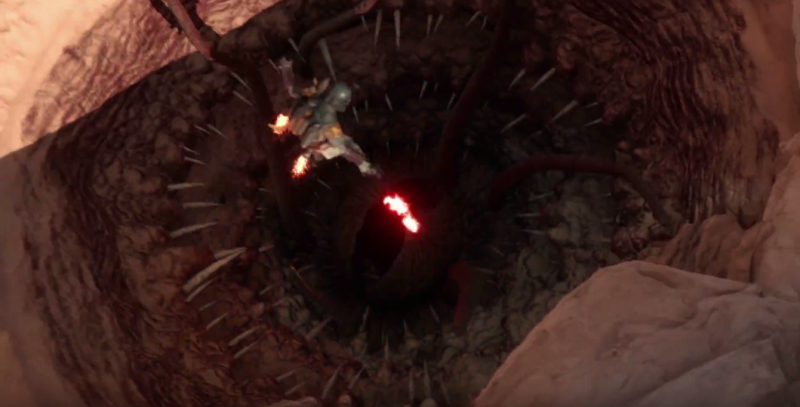 Star Wars: Battlefront is just three weeks away, and EA has just posted a new trailer for the game, revealing some breathtaking gameplay sequences, as well as some expected story developments…. Boba Fett survived the Sarlacc Pit!
Back in July 2014, we shared with you what Johnathan Rinzler (rather, George Lucas himself being paraphrased by Rinzler), said about  Fett making his way out of the Sarlacc pit. Not only that but Katleen Kennedy herself recently revealed that Lucasfilm have some serious plans for the most famous Bounty Hunter from the galaxy far, far away. And while Kathy's comments were towards the third upcoming stand alone movie, there are many signs that Boba Fett's fate will be much more different in the new conon from what we've seen in Return of the Jedi.
From SonyPlayStation:
Prepare to be transported to a galaxy far, far away and fight in epic multiplayer battles and intense Missions on Hoth, Endor, Tatooine and the previously unexplored planet, Sullust. Let's Play Star Wars™.
While the gameplay in Star Wars: Battlefront is not canon, the actual story from the game is…