New Photos from the Star Wars: Rogue One Set!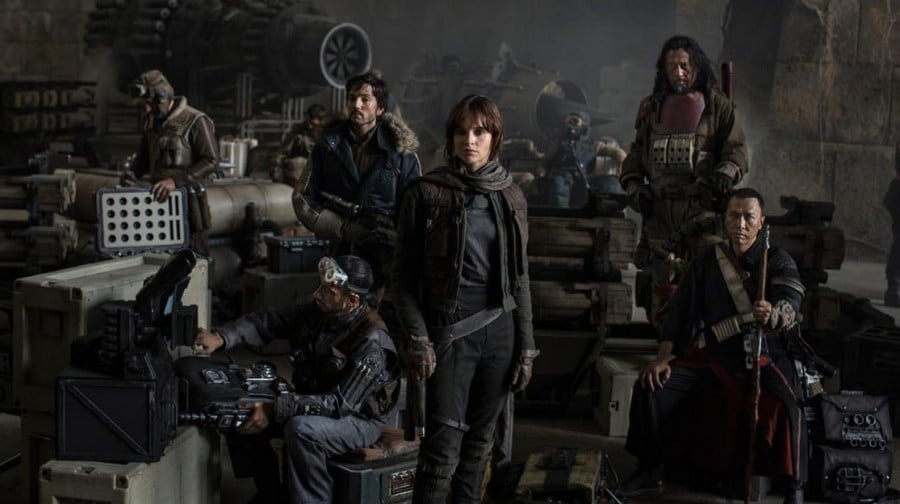 TMZ posted several new photos taken from the Rogue One set. It's the same beach set that we've seen last month reported by TheMirror.
The photos contain mild spoilers, so proceed at your own risk.
The TMZ report claims that the photos are new and that filming started last week. But you can see that they are taken from a similar point of view as the photos posted by TheMirror on August 9th. That's more than a month ago. I doubt they've been filming for so long on that beach. Probably it's another batch of photos that were taken last month, but leaked just now. Keep in mind that these are just my thoughts and I could be wrong. Nevertheless here are the photos.
MILD SPOILERS!
A crashed ship that resembles the dropship shown at Celebration Anaheim. The wreckage looks old but there are some fresh Stormtrooper corpses lying around: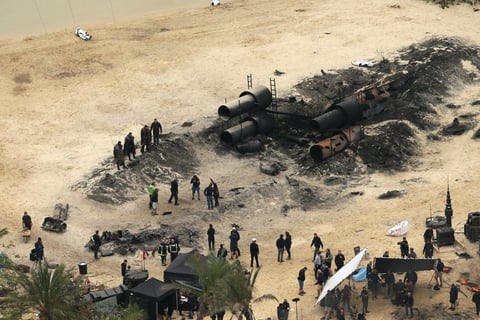 More corpses on the beach: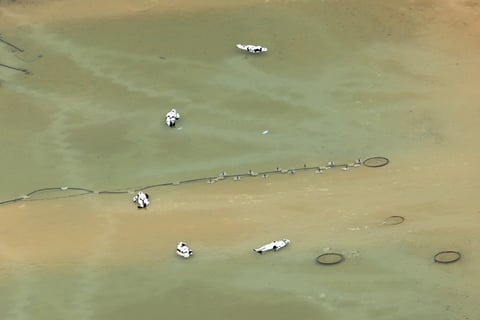 A bunker and lots of activity around it: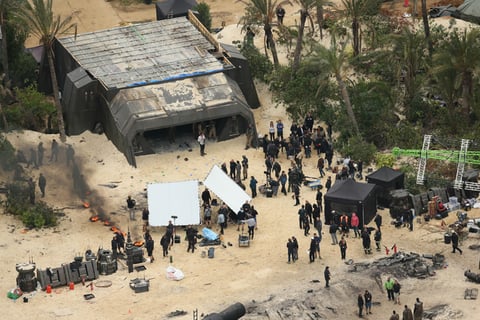 A close-up on the main players:
1 – Diego Luna; 2 – Donnie Yen; 3 – Felicity Jones; 4 – Jiang Wen; 5 – Gareth Edwards. At least I think so. 🙂
For all the photos make sure to go to TMZ.