A Better Look at the New Elite Trooper from Star Wars: The Force Awakens (and a Chrysler Connection!)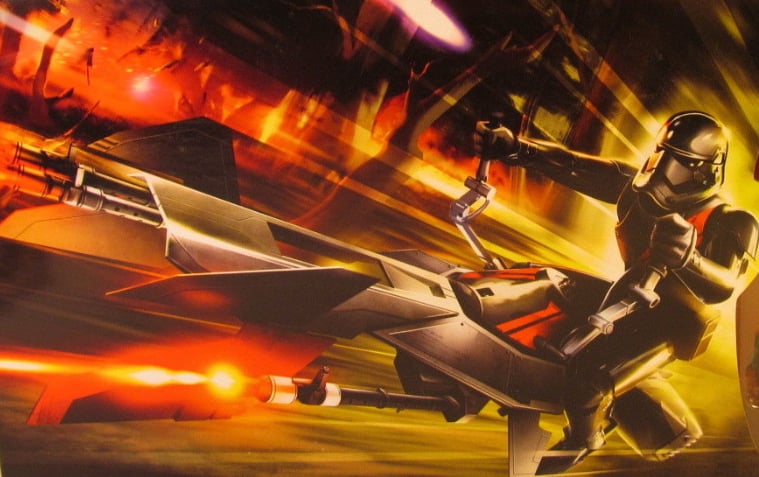 A much higher resolution photo with the Elite Speeder Bike toy from The Force Awakens, gives us a much better look at a new type of menacing trooper and where we could possibly see him in the movie.
POTENTIAL MILD SPOILERS AHEAD!
Here's a much better look at the Elite Speeder Bike and The Assault Walker toys from The Force Awakens (click the images for bigger versions):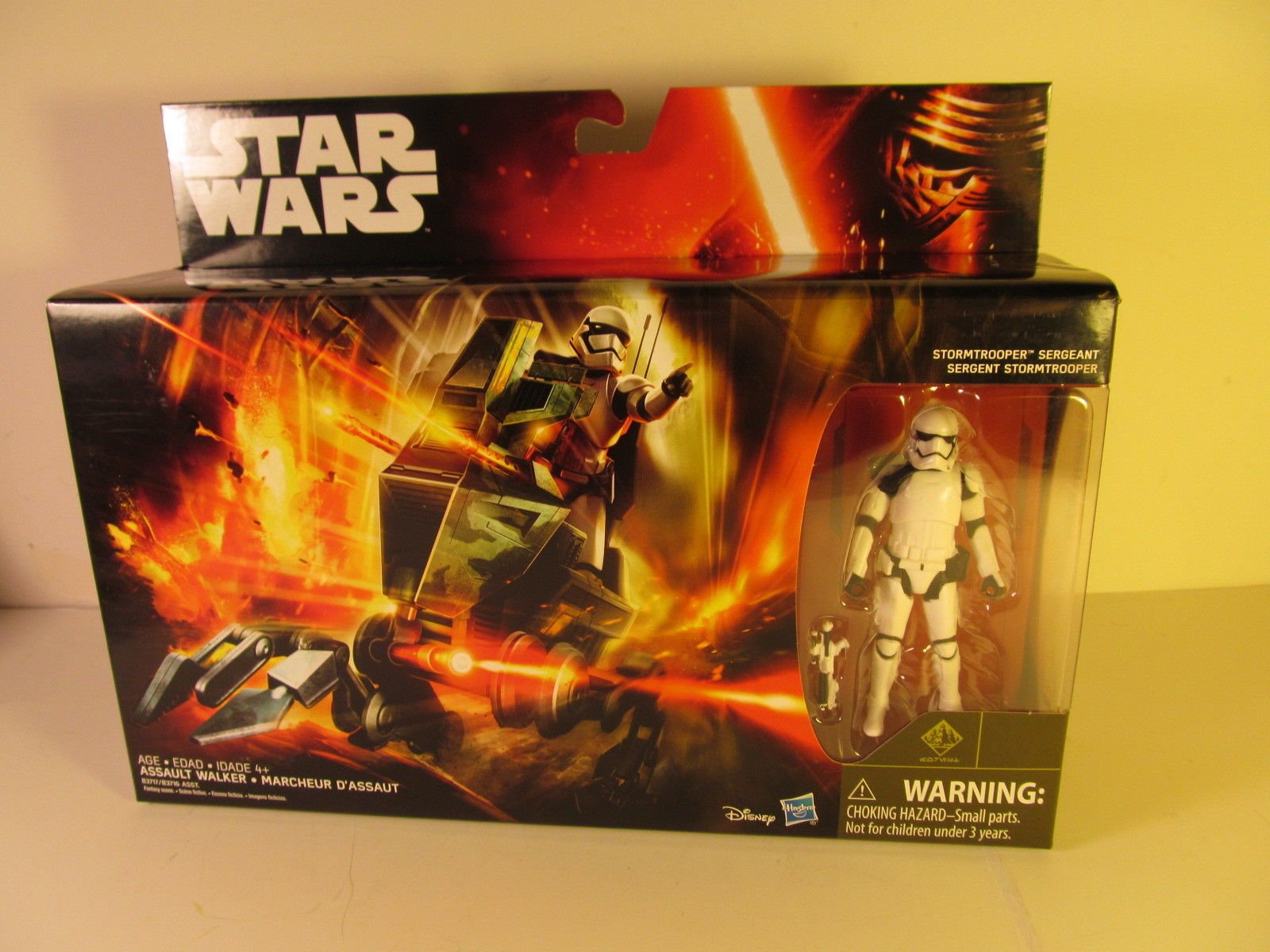 The photos on the side of the boxes are much more interesting though: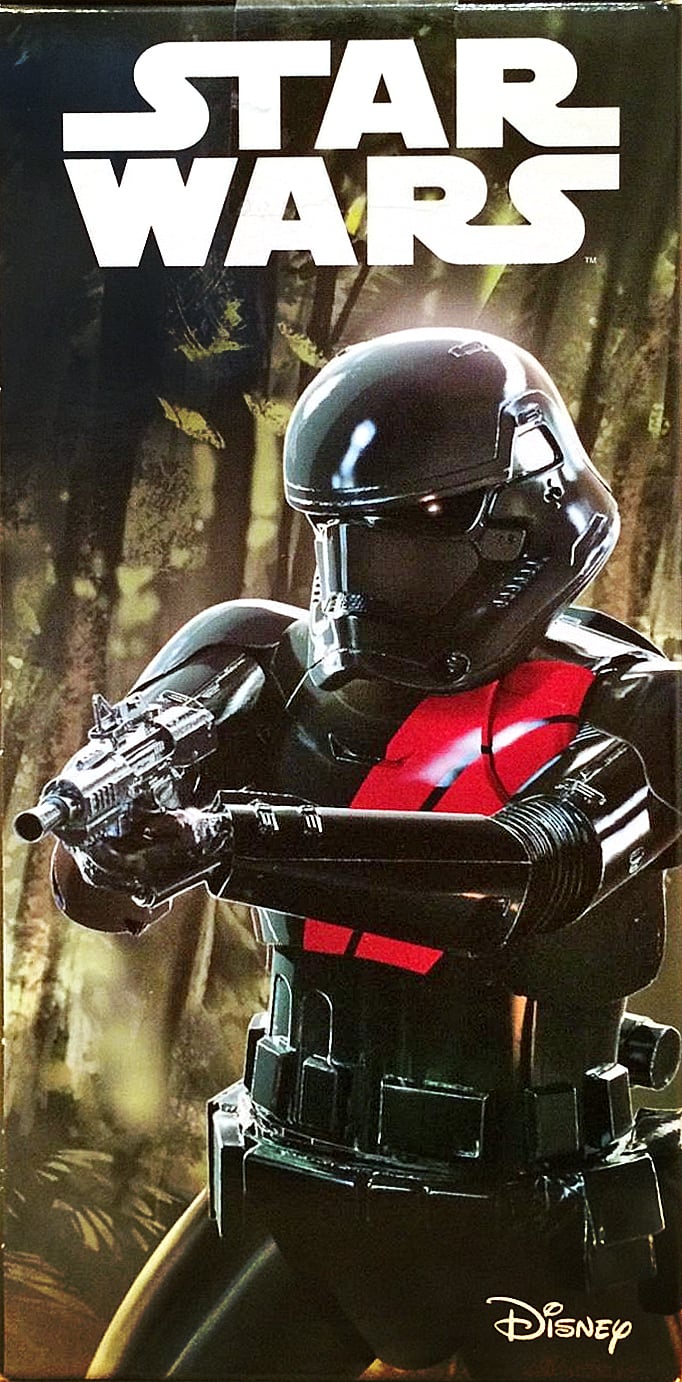 As you can see both troopers appear to operate in a jungle like terrain. This is most likely the planet where Maz Kanata's castle is located. The BTS footage showed us a quick glimpse at an action sequence taking place there, so probably expect these guys to be involved in it. I won't be surprised if we see another speeder bike chase (like from ROTJ) in the jungle. As you remember the cast and crew filmed for a few weeks in Puzzlewood, which will most like stand for the jungle around Maz Kanats'a castle.
Also one of our friends on Twitter noticed something really curious about the appearance of the Elite Trooper. As you probably remember a few weeks ago it was announced that Fiat Chrysler will be part of the Star Wars marketing force. As you know Dodge is part of that family, and here's an interesting connection between the two:
The First Order Sponsored by Dodge!!!! #TheForceAwakens #specialforces #SRT pic.twitter.com/PRZuSSgH92

— Comrade J Red (@ComradeJRed) September 2, 2015
Also a few days ago we showed you several other toys, which clearly showed that there will be a chase sequence on Jakku as well (HERE). Speed chases have always been an important part from Star Wars, and it's quite possible that we will be getting two of them in TFA. One in the desert (like in the PT) and one in the forest/jungle (like in the OT). How cool is that? 🙂
Special thanks to Cantina member Altgr0160 for the images.