Teaser for Upcoming Boba Fett Fan Film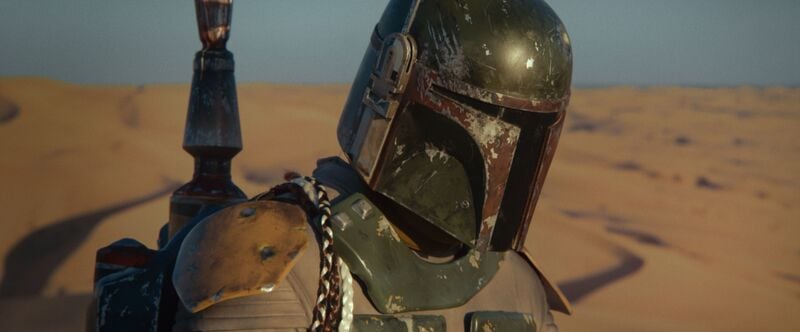 For all you Boba Fett fans out there, we thought you'd enjoy seeing a teaser for an upcoming fan film about everyone's favorite bounty hunter. Read on to have a look…
From filmmaker Eric Demeusy comes this tantalizing glimpse of a Star Wars fan film that he is in the process of making. It is a Boba Fett story, to be presented as a film entitled Star Wars: The New Republic Anthology.
"After being trapped for 30 years in the Great Pit of Carkoon, infamous bounty hunter Boba Fett makes a death defying escape and finds himself fighting alongside the Rebellion to establish a New Republic."
Demeusy, a professional filmmaker who has worked on everything from his own short films to effects sequences in Tron: Legacy, Pacific Rim and the title sequence to HBO's Game of Thrones, has also been making Star Wars fan films since he was in high school. He shared some of the background behind his Boba Fett project with us:
When the news came out that Lucasfilm and Disney were going to be doing Anthology films I was hoping they would do one about Boba Fett. I read confirmation that one of the Anthology films was in fact a Boba Fett film, but that it was a origin film. I realized quickly that a lot of fans and people I talked to didn't want a prequel. One of the reasons Boba is such an interesting character is because of the mystery that surrounds him. They wanted to see Boba Fett as he was in the original trilogy, in his prime. Kicking butt, firing his gun, and using his jet pack! Something you didnt get to see much of, but wanted to.

When we sat down to think of what would be the best version of a Boba Fett movie, we realized it was the story that needed to be told… Boba Fett survives the Sarlaac pit. He should be featured in a movie that isn't just a "Boba Fett movie", but was set against something much bigger in the Star Wars universe, the rise of the New Republic. An event that Boba had a big role in, one in which he is the main character. Within that we would see Boba's story continue, we would see him in action, Boba doing what he does best, and we would see an interesting change in his character. One of Boba's biggest flaws is his lack of integrity, and in this story he starts to realize that. So I decided to go out and make this teaser in hopes that one day people would see and hear this story of Boba Fett's most vital mission, a pivotal point in his life and the galaxy.
Personally, I'm very much looking forward to seeing the final product. Demeusy seems to have a very good idea of the story that he wants to tell, and from what I can see in the teaser he's got the visuals down pat. We'll keep you posted as we learn more about Star Wars: The New Republic Anthology.