More Interesting Toys for Force Friday Including "Bullhead" and Sarco Plank!
We're just 5 days away from the highly anticipated Force Friday event. Already the shelves in the stores have started to fill up with new Star Wars toys, which are not for sale until September 4th. Of course this didn't stop many Star Wars fans to grab a picture with the upcoming line, and give us a taste of what's to come…
First, here are two familiar faces. Remember the X-Wing pilot "Bullhead" that we showed you a picture with (HERE)? It appears that his name in The Force Awakens will be Asty (via JediTempleArchives):
Also earlier today we showed you a coloring book with a better look at the character Sarco, who we first saw among the photos revealed by Vanity Fair:
His full name is Sarco Plank and he looks cool. Can't wait to hear his voice: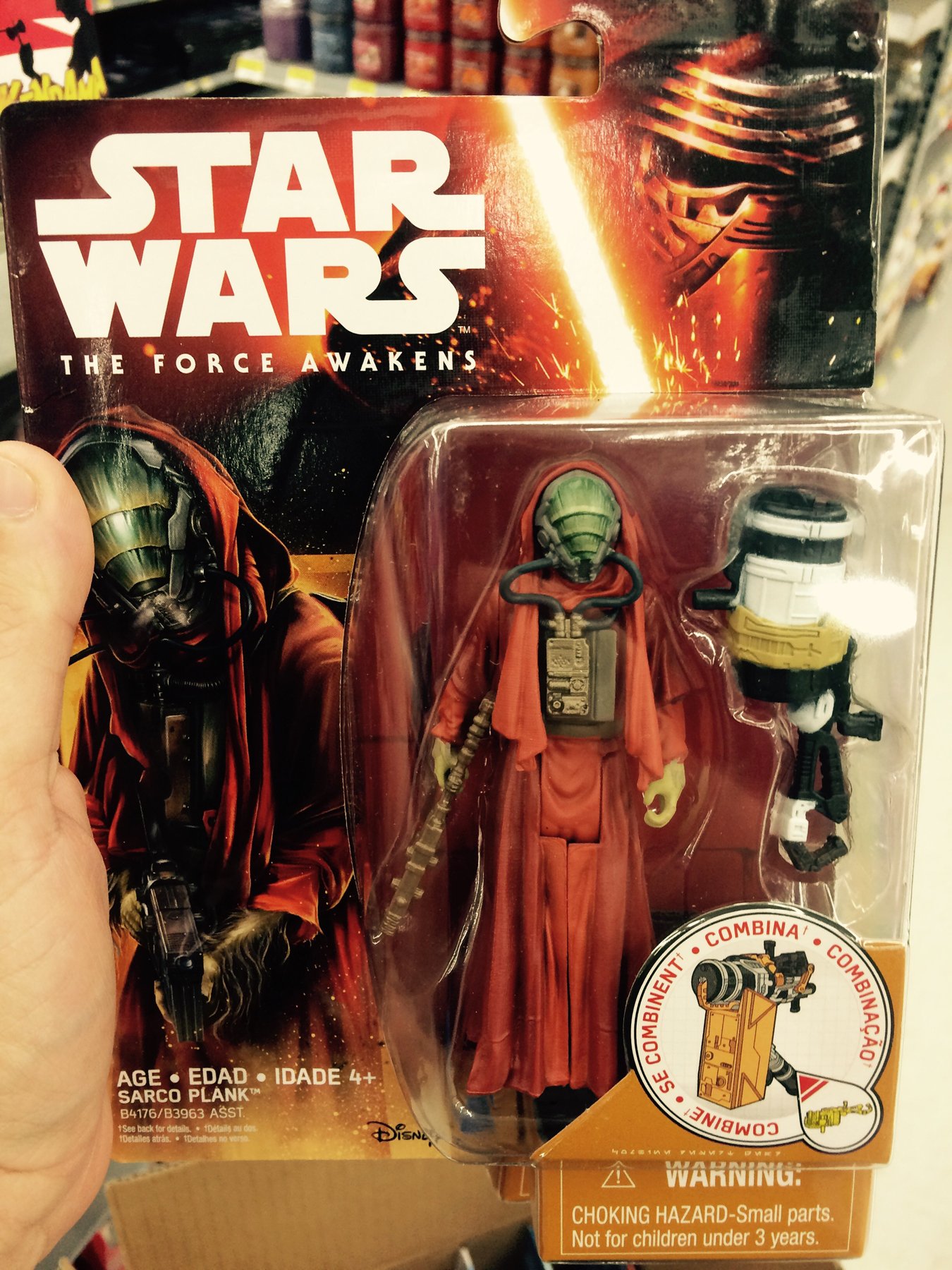 Next are these curious Micro Machines 3 Pack sets. They seem to represent 4 sequences from the movie: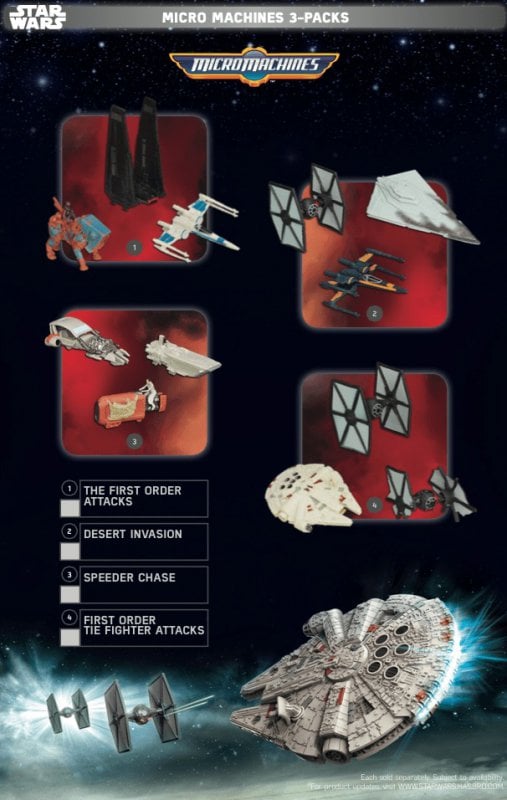 It's interesting that they included the Black X-Wing in the "Desert Invasion" set, immediately after "The First Order Attacks". Could we see the black X-Wing much earlier in the movie? And I am really looking forward to this speeder chase. We've already seen several toys depicting this.
It's interesting that Finn is featured on the second Desert Landspeeder from Jakku.
Probably unrelated but it appears that 12" Poe Dameron also has a speeder: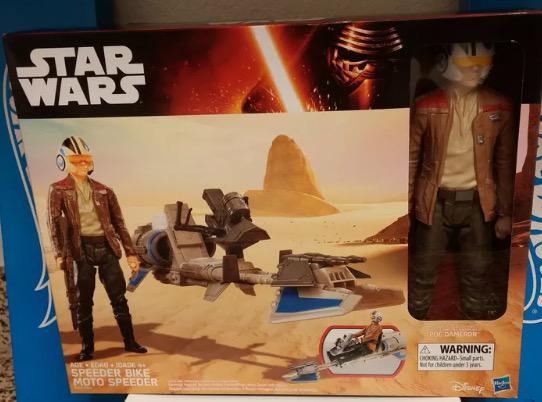 And of course "The Escape from Jakku":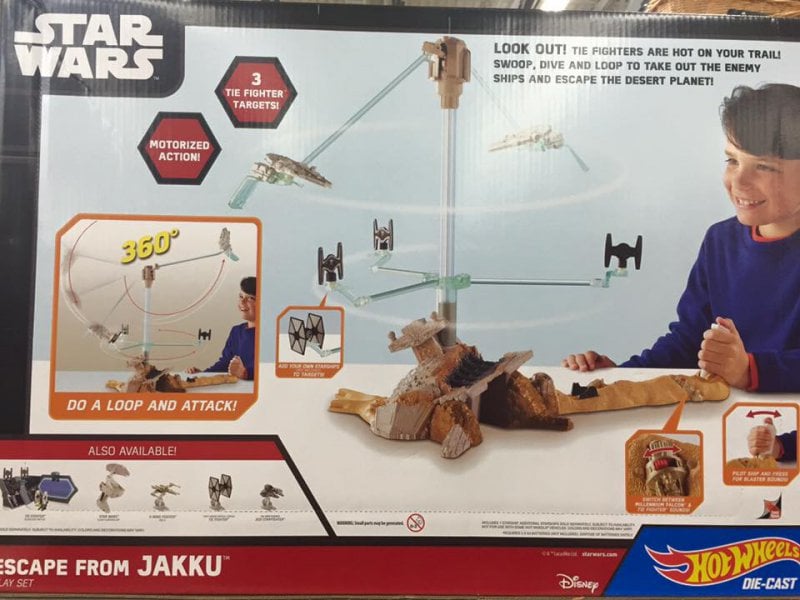 New Star Wars chess, where Kylo Ren is a Queen… Nice!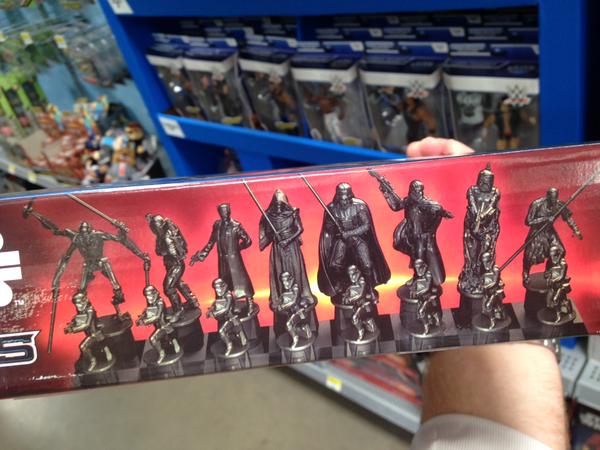 A Monopoly with characters that all wield lightsabers…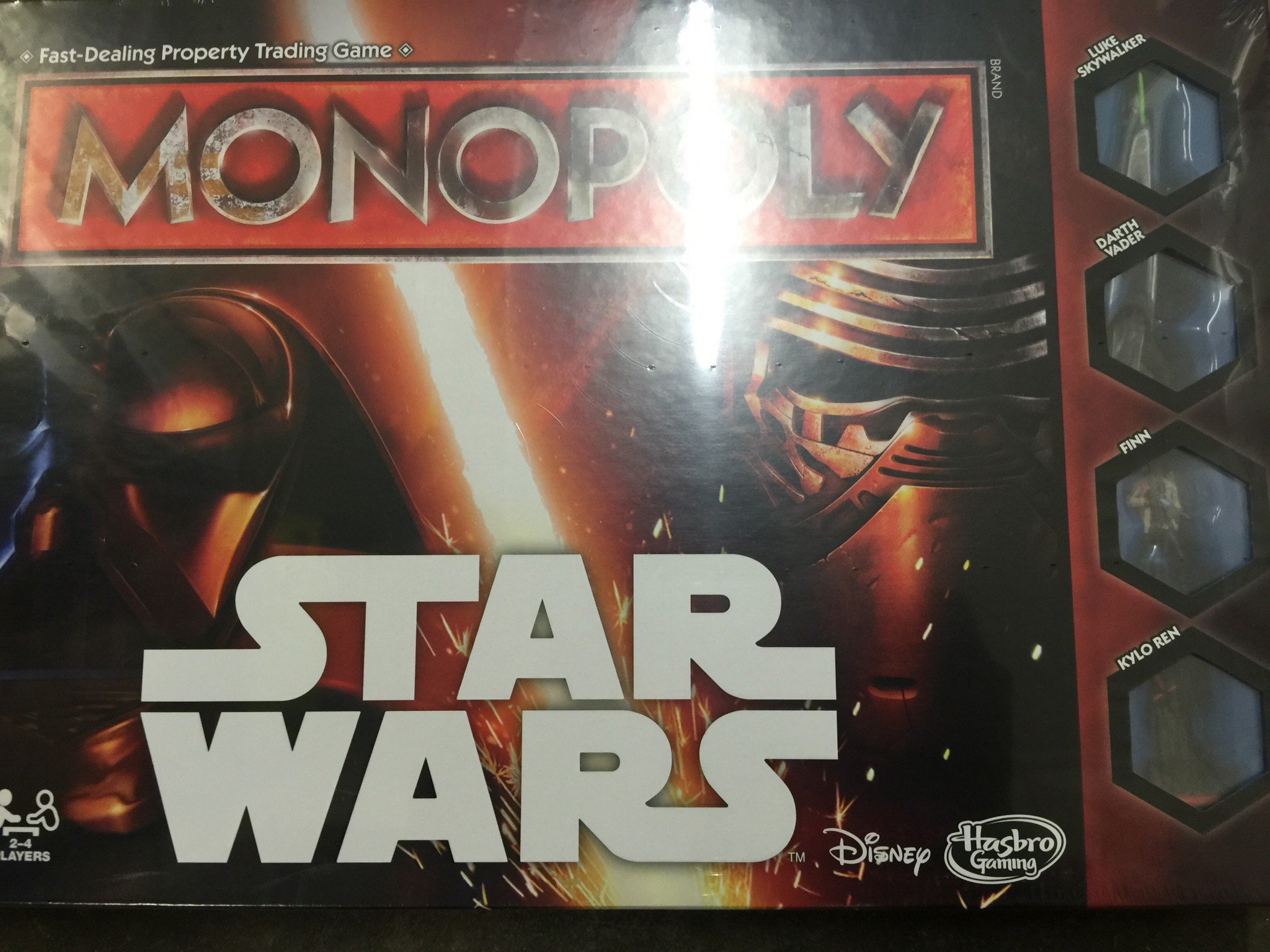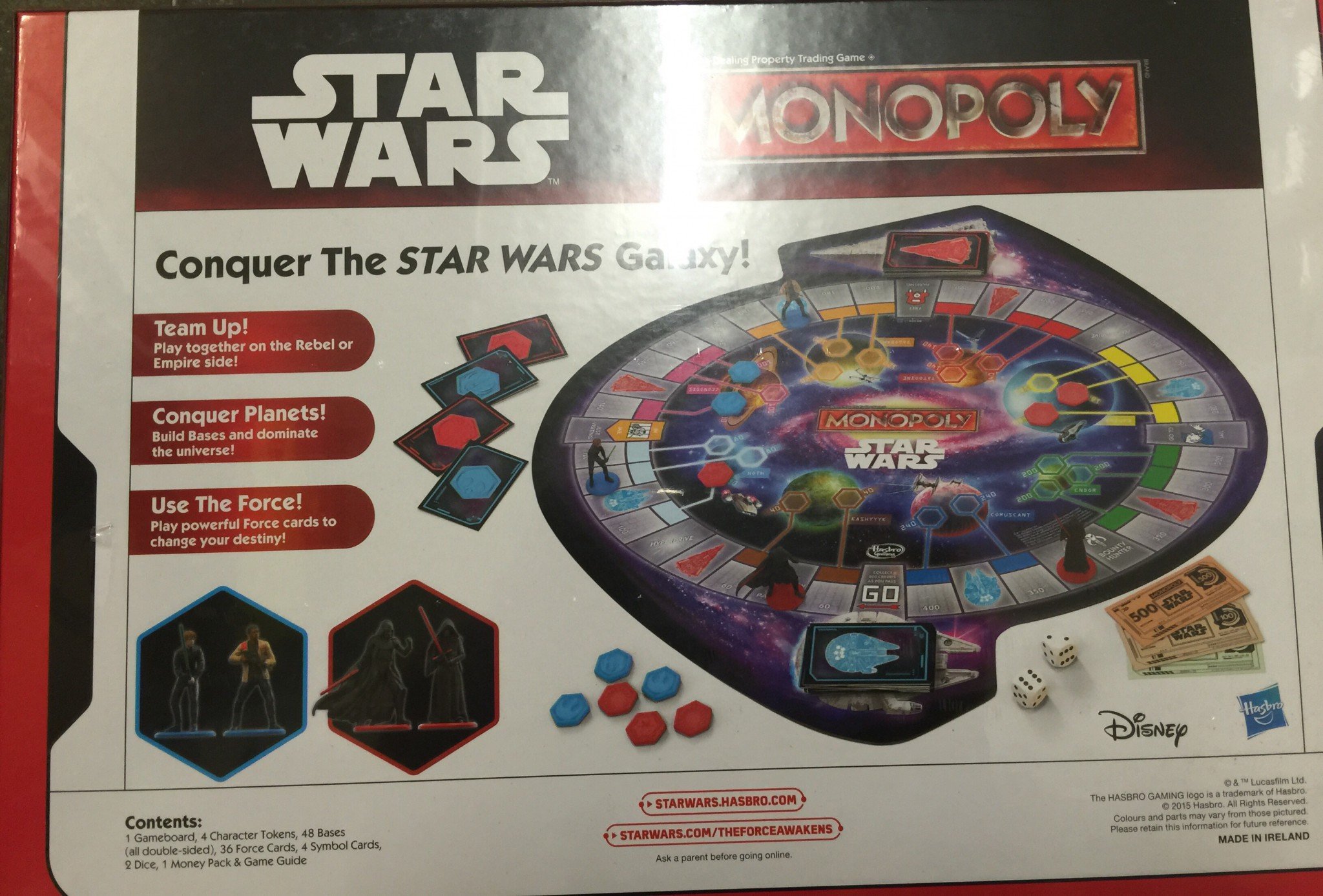 A 16 month 2016 calendar:
Last but not least, a size comparison between a regular stormtrooper and Captain Phasma!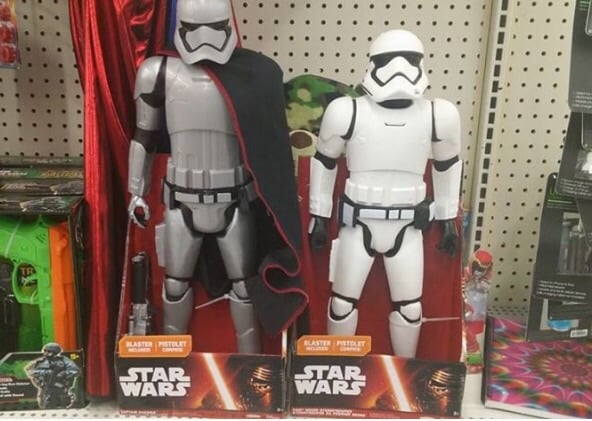 Is your wallet ready for Force Friday?
Special thanks to StarWarsJunk, and all Cantina members from this 50 page thread HERE.