The Resistance Broadcast: Episode 1!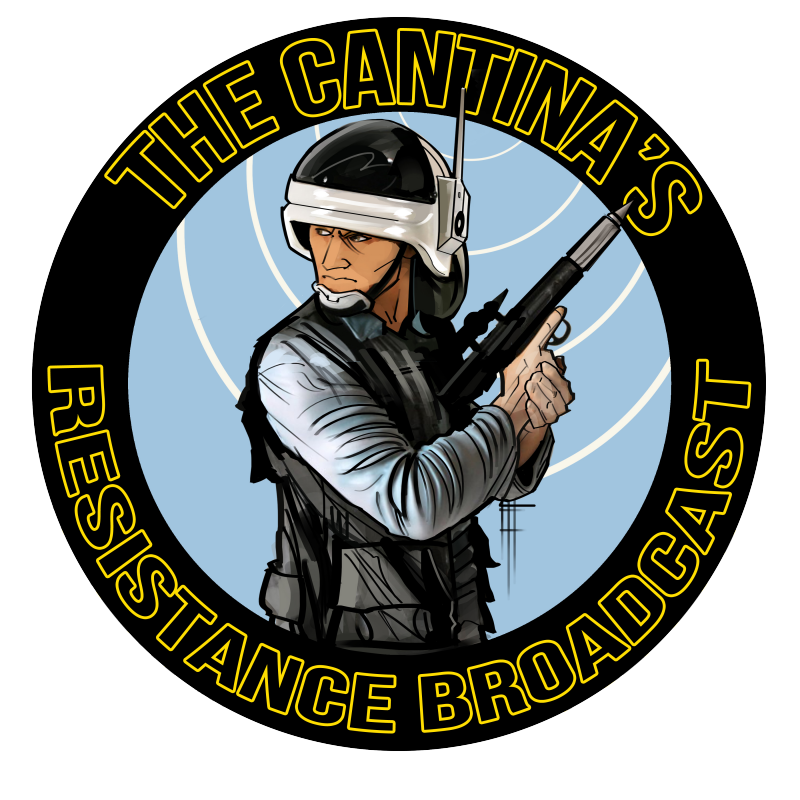 Coming to you from the far reaches beyond the outer rim, Star Wars 7 News proudly presents the first episode The Resistance Broadcast. In the coming weeks and months we will be bringing you in depth discussion of all things Star Wars. We'll dive deep into film news and spoilers, TV, Comics, toys, and anything else Lucasfilm can dream up. With our esteemed host Darth Lexor Kai and a rotating list of knowledgeable contributors, we'll debate popular theories from the Cantina, talk about recent breaking Star Wars news, and maybe even break some news ourselves.
The first episode has a great lineup of content and contributors. Darth Lexor Kai discusses the announcements of D23 with Catina Comic Guy Kyle and yours truly, Rebo. But stay tuned for the second half where Cantina staff members Pomojema and BlueStreaking talk about last week's big leaked image of Luke Skywalker and then break some news with a Resistance Broadcast exclusive as they discuss information SW7News has obtained on the appearance of an as yet unseen character from The Force Awakens! (from 29:10 min.)
Part 1
Segment 1.
D23 ends at 0.14-14.29
Segment 2
Rouge one. Ends 14.30-20.8
Part 2
Pictures 20.21-36.35
Host: Darth Lexor Kai
Guests: Rebo, Kyle, Bluestreaking, Pomojema
thanks to http://www.bensound.com for our intro music
You can download this episode from HERE.
And if you still wonder how to pronounce his name, here's the correct way (click the small play button below) 🙂

Stay tuned in the weeks to come for more exciting episodes and enjoy The Resistance Broadcast!
UPDATE!
Now our podcast is available on iTunes, SoundCloud and Stitcher!
Episode 2 comes on Wednesday and we will be discussing all the latest Star Wars news + a special discussion about Luke's role in The Force Awakens and The Knight of Ren with some new tidbits.
In the meantime, with the help of our friend Eli Hyder (Instagram, YouTube), a professional artist/creator from CA, dying to work within the Star Wars Universe, who has worked on films, short films, graphic novels amongst other exciting projects, here's a rough sketch of Max von Sydow's character from The Force Awakens. He is definitely not a cyborg. 🙂