Rumor: Star Wars Coming Back to Skellig Michael for a One Week Shoot Beginning September 14?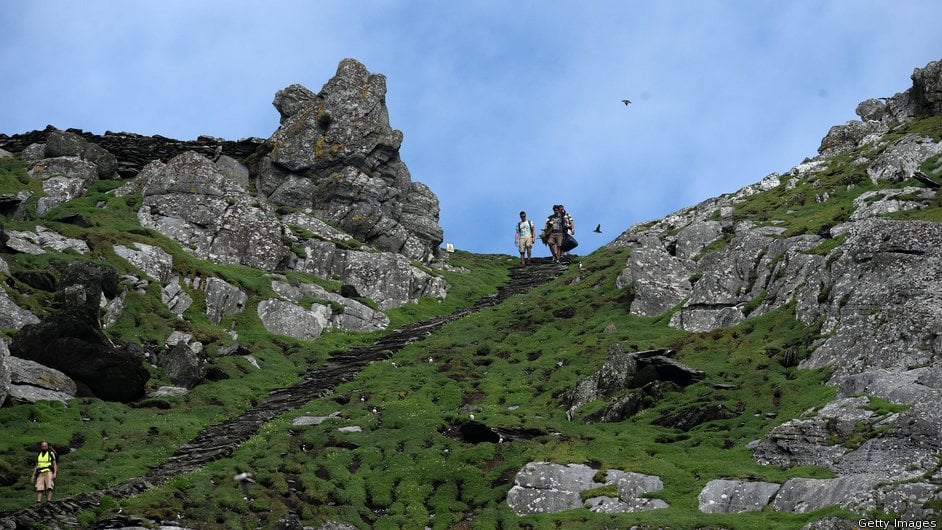 There are new reports coming from Skellig Michael, suggesting that the island off the coast of Kerry might once again act as a set for one of the upcoming Star Wars movies. The main reason for that conclusion is the fact that no regular sailings to the Unesco World Heritage site are planned for the week beginning September 14…
From IrishExaminer:
The Irish Examiner was told yesterday that boatmen are not available that week, fueling talk the uninhabited island will once again act as backdrop in scenes in a future Star Wars film.

It was reported earlier this year that Star Wars may return to the island this year, and the lack of regular boatmen sailings lends credence to the idea of its unique scenery getting an intergalactic makeover.

During last year's shoot, the Irish Coast Guard was made aware of an exclusion zone around Skellig, but yesterday it said was unaware of such a request this year.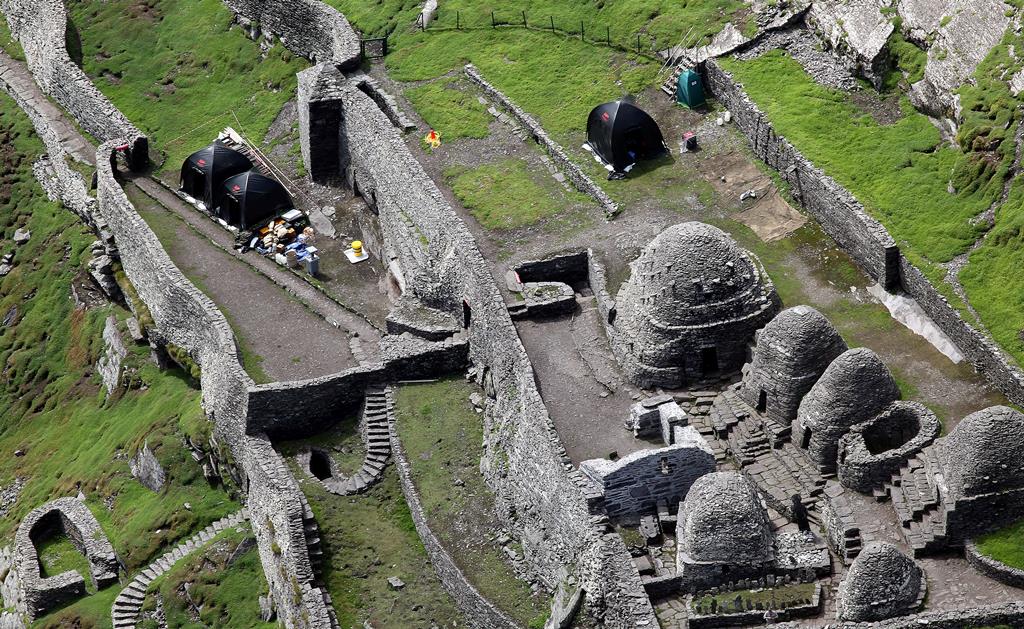 Now, if this speculation turns out to be true, there are 2 likely scenarios:
Scenario A – They will be filming some pick up shots for The Force Awakens.
Scenario B – They will be filming scenes for Episode VIII.
While I included Scenario A as a likely scenario, I personally think it's highly unlikely. 🙂
The main reason for that is that you don't shoot pick up shots for one whole week. As you remember back in July 2014, the crew was filming only for three days on Skellig. So while filming a pick up shots so late in the movie's schedule is not unlikely, I find it hard to believe that they will book a whole week for that.
Now onto Scenario B. If I am to bet money, I will bet everything on this one.
First of all, even during the filming last year, there were reports from the locals, that the scene form TFA shot there will be the last one in the movie. So it makes sense that Episode VIII will start from where The Force Awakens had left off. Now some of you might ask: "But why start filming the movie with that scene? Movies are not shot in sequence, and isn't it a bit early for Episode VIII to start filming?"
Well, you're absolutely right for these concerns, but there is a very simple explanation for this – the weather! Due to the severe weather during the winter, boats sail out to Skellig Michael only in the summer season (roughly April-October). So if the Episode VIII crew have intentions to film on Skellig, and they don't do it in the next 2 months, then they will have to wait until April 2016, which is 9 months away. As you know Episode VIII is scheduled for a May 2017 release, and filming is expected to commence by the end of this year. So I won't be surprised if in May 2016 the movie to be already in post production.
Also as you remember during the Skellig Michael shoot last year, only Mark Hamill and Daisy Ridley were present on the set (image above). Several times Hamill pointed out that he dislikes having a beard and that he was 'contractually obligated' to grow it for The Force Awakens. He immediately shaved it after the end of filming. Few weeks ago we showed you a recent photo with Hamill, again with a beard. Obviously he is getting ready for some more Star Wars filming and our best guess is that it's for Episode VIII later this year! What do you think?