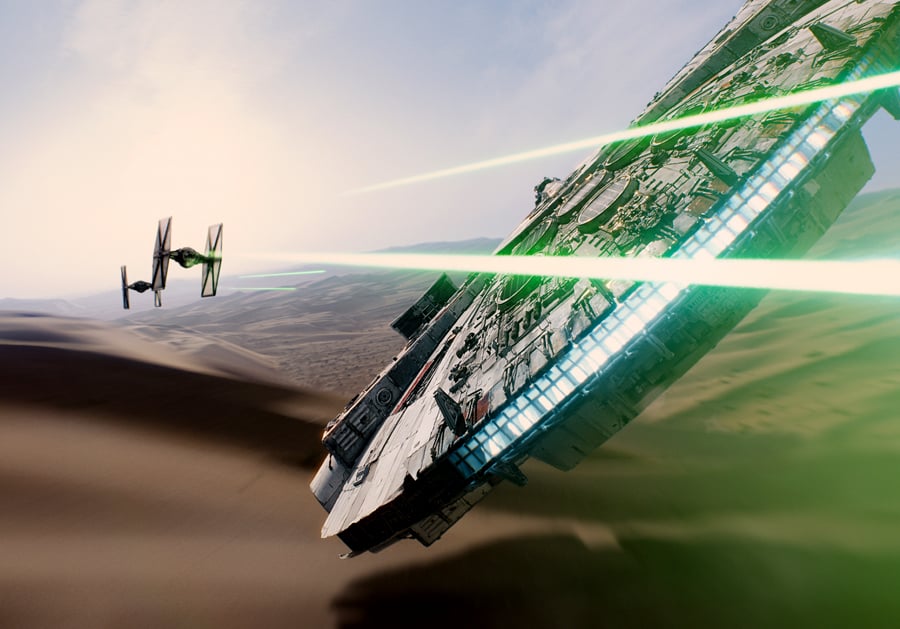 Several members from our forum The Cantina, conducted some impressive detective work and created a thread with several real life photos that probably have been used by The Force Awakens concept artists for inspiration while working on the movie…
BEWARE OF POTENTIAL SPOILERS
A seemingly goofy behind the scenes photo that Mark Hamill took during filming of the Return of the Jedi could supply the basis for a now famous and divisive piece of concept art. During production of the Rancor pit scene in Return of the Jedi, Mark Hamill posed for his own silly take on Hamlet. It was just picture of a man having some fun with the props laying around on the set. But it bears a striking similarity to a certain piece of concept art that was leaked early during production of The Force Awakens. A piece of concept art that had fans divided over who exactly we were looking at in this image.

The similarities between the next concept art and the photo with Adam Driver are unquestionable. In the photo Adam Driver poses for Vogue magazine.
In the next image you can see a concept art with Max von Sydow's character (that we described before HERE), and photo with the actor from the movie Extremely Loud & Incredibly Close. You can see that the art is a complete copy of the photo. You can even notice some of the background elements from the photo used in the art.

The next one is a comparison between a new concept art with what appears to be cave and Ralph McQuarrie's art with the Emperor's original throne room from ROTJ.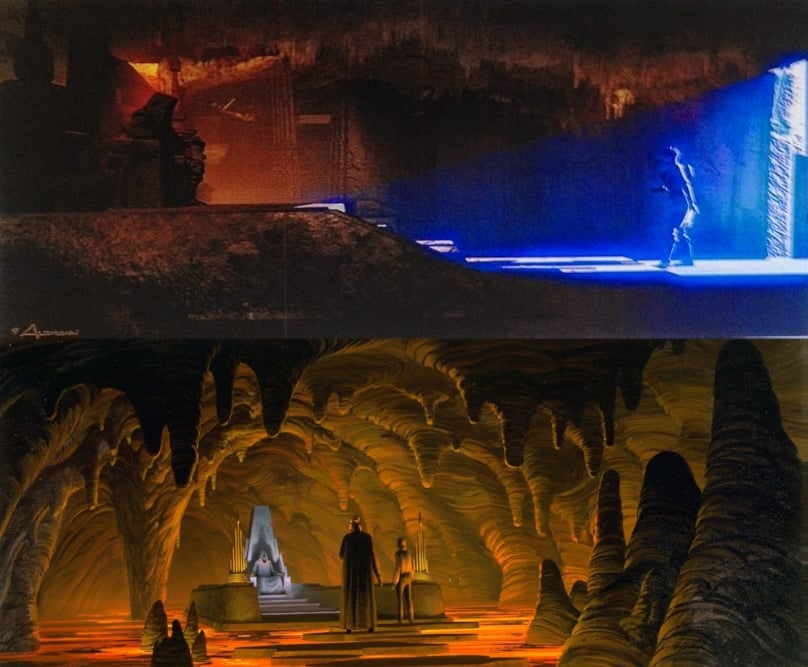 And the last one is a very cool observation on the background of the famous Grave Robber concept art and where it originated from.

We're in no way trying to draw any conclusions based on these images. We're not saying that this is Luke in the first image gazing at his father's helmet. We don't even know if these concept arts will be used in the movie. So treat this article just as a fun piece. Artists using real life images for inspiration is also completely normal so this shouldn't surprise us at all.
Thanks to all the Cantina members that contributed to the thread HERE.