UPDATE! Star Wars Battlefront E3 Gameplay.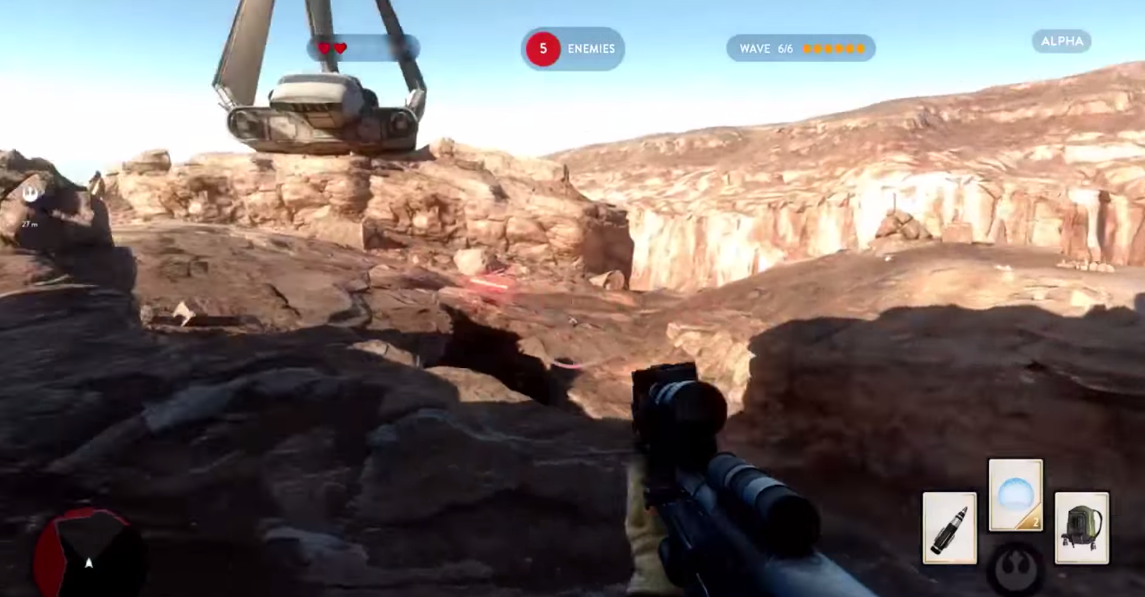 Footage of the recent Alpha for Star Wars Battlefront has just leaked out from gaming channels on Dailymotion, showing huge multiplayer battles on Hoth and single-player skirmishes on Tatooine.
UPDATE: Most of the videos have (predictably) been taken down. However, a 19-minute camcorder video of someone playing the game at E3 has been left up (and it will most likely continue to stay up), showcasing a number of the game's features.

۞ by AGB-Videos

۞ by AGB-Videos

۞ by AGB-Videos

۞ by AGB-Videos
In addition to all of that, a NeoGAF thread discussing findings about some of the content in the game was posted. The first post details some of the vehicles and weapons that appear in the game.
Grant has been a fan of Star Wars for as long as he can remember, having seen every movie on the big screen. When he's not hard at work with his college studies, he keeps himself busy by reporting on all kinds of Star Wars news for SWNN and general movie news on the sister site, Movie News Net. He served as a frequent commentator on SWNN's The Resistance Broadcast.