UPDATE 2! Star Wars: The Force Awakens – Toy Catalog Leaks!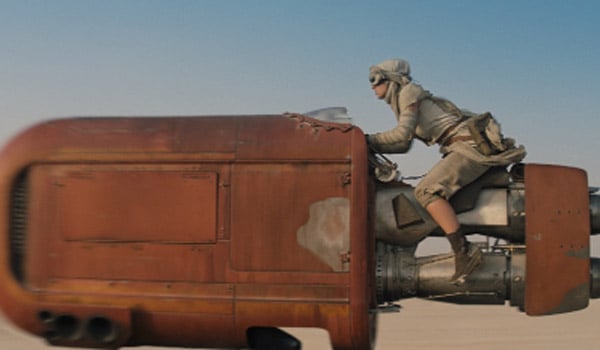 The toy leaks continue – in addition to all the toys that have popped up in the past week, a picture of Hasbro's take on Rey and her speeder have just been found.
Her face is very clearly covered with this particular image and with the action figure itself. I get the feeling that the movie is going to introduce the character in a way that will lead to a "that badass is actually a girl" kind of surprise – something along the lines of "Boushh" being revealed to be Leia in Return Of The Jedi.
UPDATE 1!
Those of you whom have followed our Twitter feed may have noticed that we retweeted a user who found three more figures – two aliens and BB-8.
BB-8 with some alien dudes and a little trap. #starwars #TheForceAwakens pic.twitter.com/PKKA3D10Tl

— The Moons of Yavin! (@StarWarsJunk) August 20, 2015
But that's not all. Take a look at this collage of all of the LEGO minifigs to come out of the first wave of The Force Awakens sets:
There's bound to be more "unofficial announcements" between now and Force Friday (along with – hopefully – an actual official announcement). Stay tuned as we learn more about these toys coming forward.
UPDATE 2!
Apparently, the toy catalog for Force Friday leaked out. There are too many images to post individually, so I'll instead embed an Imgur gallery of the goods. (Whoever made this – thank you!)
So, what's to learn from all of this? We now know that toys from all three trilogies – along with Rebels – will be represented in varying capacities, although The Force Awakens is obviously the primary focus of the marketing campaign. The figure pack that includes BB-8 features a character only known as "Unkar's Thug", a name which might sound familiar if you looked at the LEGO leaks from earlier. The thug's underling apparently captures BB-8 at some point – and if the character's inclusion in Rey's LEGO set is of any indication, Rey rescues the droid after scuffling with the thug.
As far as the other new figures for The Force Awakens go, Finn gets a desert landspeeder and Poe gets his own X-wing. A "Battle Action" Millennium Falcon set featuring a Nerf dart launcher is also another new surprise. The Micromachines also feature a few glimspses at some new ships.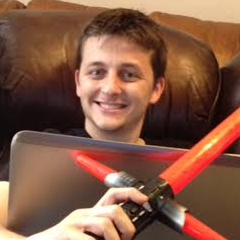 Grant has been a fan of Star Wars for as long as he can remember, having seen every movie on the big screen. When he's not hard at work with his college studies, he keeps himself busy by reporting on all kinds of Star Wars news for SWNN and general movie news on the sister site, Movie News Net. He served as a frequent commentator on SWNN's The Resistance Broadcast.