An Alternative Possibility for A Popular The Force Awakens Spoiler?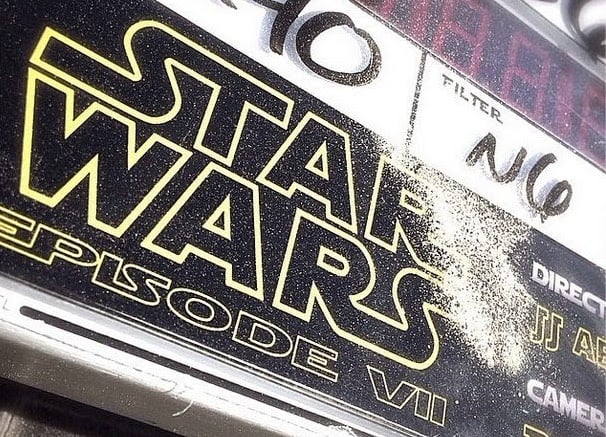 The following post should be considered a major spoiler, so BEWARE! While this report is about something discussed numerous times in the past, it also gives a possible alternative that's worth mentioning…
MAJOR SPOILERS!
From Epicstream:
A source from the set for a popular TV series reached out to us, and said that he spoke to a fellow supporting actor who claimed that he was involved in Star Wars: The Force Awakens for a week or two. He shared some bad news about one of the major characters of the movie. Here's the info the actor shared to Epicstream.com:

    "He watched a scene being shot at Greenham common airbase in which Leia is sad and says 'I don't know how he will cope without him', my source told me Han Solo dies, I quizzed him and he said he just presumed, I then asked who was she talking to, he said a couple of Wookiees but now Chewy, I asked him could you have meant that Chewy dies, he said that might of been the case, he didn't know just that one of them does.'
So as I said this is not something we hear for the first time. Han Solo dying in TFA has been rumored since the start of filming. One of our sources told us long ago, that Han Solo is not present in the final "wave bye bye shot" of the movie, probably meaning that he didn't make it. Still don't forget that he was not present at the end of TESB, so everything is possible. We also have to point out that MakingStarWars reported in the past that they got their hands on documents proving that the scene with Han Solo dying was filmed.
Although I am pretty convinced that Solo will indeed die in TFA, I like the alternative this report gives us. So what if, it's actually Chewie who dies? I think it's a topic worth discussing. What do you think? Is this possible or are we grasping at straws, refusing to believe that our favorite nerfherder will be gone forever. Or at least until the second Anthology movie about the young Han Solo. Maybe they green-lit the Han Solo Anthology movie, exactly because Han Solo dies. It's a way to keep the character alive. Still the second Anthology movie will be released after Episode VIII, so maybe that's when Solo will meet his end? Tell us what you think.