UPDATE! Star Wars Anthology Rumors: Han Solo/Boba Fett Movie; Anthology 3 Details; Possible Obi-Wan Movie(s).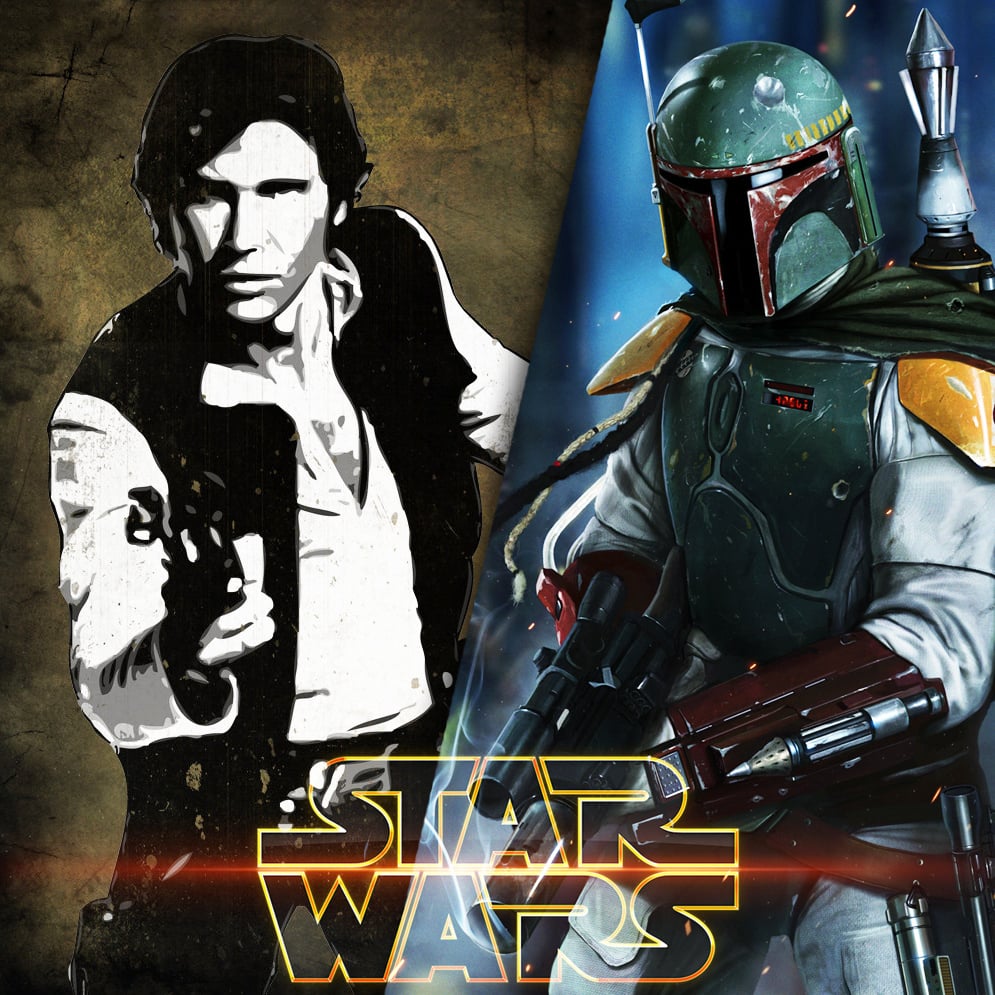 Although the movie's a ways away, rumors have just spread that the second Star Wars Anthology (starring Boba Fett, according to Jeff Sneider) might have a familiar face in it: Han Solo, the iconic scoundrel. Read ahead to find out a bit about Han's role, which two directors are being sighted to take on the project, a little bit of information about what the third Star Wars Anthology is going to be about thematically, and what other character could be scoring their own movie (along with who would play them).
From Schmoes Know:
Let's classify this as a rumor to start as things are in motion quite a bit. But over and over again, my source is hearing the same thing: Han Solo and Boba Fett will be the focus of the second Star Wars Anthology film set for release in 2018. This is not a new rumor per se, as Latino Review has previously reported the same rumor. What my source is stating is that it looks to be happening with some interesting additions.
 
The source reports that the conflict between Fett and Solo that was only hinted at in the original trilogy (and seen countless times in the Expanded Universe) will finally be onscreen in a film taking place between Star Wars: Episode III- Revenge of the Sith. Additionally, it's been mentioned that characters such as Chewbacca, Lando Calrissian, and Bossk will make appearances throughout the film.
 
Also, according to the source, Disney really wants to delve into the "hive of scum and villainy" that Star Wars has been known for. As Rouge One definitely seems to be playing off of the influences of War films (the Zero Dark Thirty/Saving Private Ryan of the Star Wars Universe) this Anthology film will explore the influence of Westerns and bounty hunter films. Though no director is attached following Trank's departure, my source is saying that both Jon Faverau and Matthew Vaughn have been thought to be circling the project.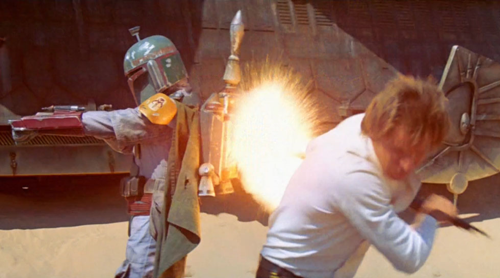 It's sounding a lot like both the Han Solo and Boba Fett spinoffs have been merged into one movie. So, where does that leave the third spinoff? SK's sources state that while Rogue One is a war movie and that this spinoff (which I'm going to start calling Underworld) is a western/crime film, the third movie will focus on mythology and spirituality – or, in other words, the Force. A few names are being thrown out as potential stars for that movie – Yoda and Mace Windu among them. Personally, I get the feeling that they could be going for an Obi-Wan film. I think it'd be neat if they pulled a rug out under us and did a movie about the Sith, though.
Thanks to Schmoes Know for the scoop!
UPDATE!
Looks like I wasn't too far off on guessing that there could be something about Obi-Wan in the near future. According to a different source, people at Lucasfilm are apparently interested in making an Obi-Wan film, and Disney is interested in hiring Ewan McGregor for an unknown project. While he was considered to play the title character of 2016's Doctor Strange (Benedict Cumberbatch scored the role) and Disney could be interested in hiring McGregor for something completely different, it's very likely that they could get him back into the Star Wars saddle with his most famous role.
This is nothing new as far as rumors are concerned. The mill has been churning in regards to a stand-alone Obi-Wan story for a while now; reported by the likes of our good and trusted friends over at Screen Rant (via a report by Making Star Wars). In fact, many people and colleagues have been hearing rumblings of Obi-Wan not being done in the Star Wars Universe. And now, according to this source, Disney has been courting Ewan McGregor "not to be a force ghost, but for a post-Episode III Kenobi." They go on to add they've heard from multiple people that Disney wants an Obi-Wan Kenobi TRILOGY of films, outside of the Anthology series. This adds some credence to a past story found at Cinelinx who had previously reported the same rumor.

It definitely seems like Disney would capitalize off of the popularity of McGregor's performance, and the open time period for the characters adventures. Seeing the transformation of the Kenobi character from the end of Episode II to the wise sage of the original film has a lot of potential, and I'd definitely like to see some closure to the Darth Maul storyline that was left open ended at the end of The Clone Wars. After all, Maul's return and subsequent expansion in The Clone Wars is now 'canon.' So it could work.

That's the big one there; and an idea many fans would most likely get behind. Whether it's true or not remains to be seen. With Cinelinx and the other mentioned sites commenting, where there's smoke, there is fire…
Way back when, the possibility of three different Obi-Wan-centered stories told on film were discussed, but it seemed like a whole trilogy may have been too much to ask for. Apparently, the people at Disney disagreed, and there is the potential chance that McGregor could be signing up for three more movies. If any Star Wars actor were deserving of a shot at starring in a trilogy of films, I would have to say that McGregor would rank pretty highly.
As I mentioned earlier, thanks to Schmoes Know for the rumors!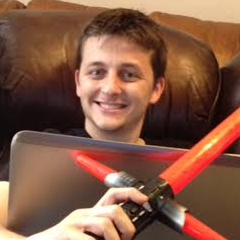 Grant has been a fan of Star Wars for as long as he can remember, having seen every movie on the big screen. When he's not hard at work with his college studies, he keeps himself busy by reporting on all kinds of Star Wars news for SWNN and general movie news on the sister site, Movie News Net. He served as a frequent commentator on SWNN's The Resistance Broadcast.