Rumor: Star Wars Live Action TV Series Being Developed… Eventually.
Ever since Star Wars Episode III: Revenge Of The Sith hit theaters, George Lucas and Rick McCallum have teased a live-action television series as being the next big thing on the live-action front. Although the project has been in a state Development Hell for a decade – and six new live-action Star Wars movies have been announced since then – a new rumor indicates that the series will finally get made… After Episode VIII.
The first bit of information supporting this development begins at Making Star Wars. When Jason Ward described that J. J. Abrams is a rumored contender for the director's seat for Episode IX, he left this little footnote of interest:
Oh yeah, my source also mentioned that a television series based in the Star Wars universe like Marvel's Agents of Shield is ramping up a bit. I assume they don't mean the premise is like Agents of Shield. EW dropped some solid quotes about this in 2013.
Entertainment Weekly noted that one of the roadblocks to making a genre series like Star Wars was that the hypothetical series would go way overbudget for a standard cable television series. One such comparison was that the show's initial budget (on average, $5,000,000 per episode) would rival the budget for Game Of Thrones – which is, in itself, HBO's most expensive series to date.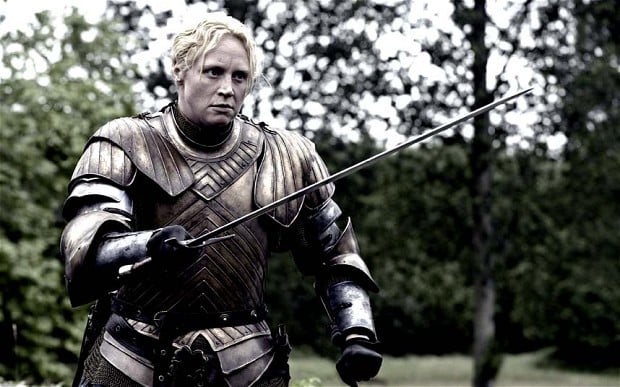 With Disney now at the helm, and various expensive genre shows like Marvel's Agents Of S.H.I.E.L.D. and Once Upon A Time well underway on their ABC channel, many have hoped that this expensive vision for a Star Wars show could finally be a reality. Cinelinx writer Jordan Maison agrees with Jason's source, as detailed below:
We've heard for a while that Disney has been actively trying to get a Star Wars live-action series off the ground, and the fact that this news is popping up again means something changed or was figured out. This sent me digging for more and I've come up with some information on the development of the series that you may find interesting.

The plan is to film the TV show at Pinewood between the movies, with the intention of using the film sets for the series during down time. This makes a lot of sense, as reusing the sets for multiple purposes can save a bunch of money for production and maintain a sense of continuity, visually, between the movies and show.
There's a catch to all of this, and that's that right now, Disney and Lucasfilm are dead-set on getting a schedule down for Rogue One and Episode VIII first before figuring out when they're going to film the show at Pinewood Studios (and for how long). Yes, you read that correctly: according to this rumor, the studio that was used to film The Force Awakens and the future site of the two aforementioned Star Wars movies will also serve as the studio that will host the long-brewing television series. Of course, given Pinewood's busy schedule, the very earliest that the show could be filmed would be in 2017, when Episode VII is in post-production. According to Cinelinx, the Lucasfilm Story Group may be going for a different premise than the one that George Lucas originally envisioned:
As I mentioned, the fact that we're hearing reports of the live-action TV show again means that something has changed…and it kind of has. There's no real "greenlight" for a live-action series at this point, but from all I've heard, the story group and development teams are operating under the idea that a show IS happening. Ideas are being developed and I've even heard about them actively trying to use one of the book characters in the series as well…but I'll have more on that later this week.
While it's not exactly clear where the show is going to go from here, fans can breathe a collective sigh of relief knowing that this series will likely finally see the light of day… After a little more waiting, anyway.
Grant has been a fan of Star Wars for as long as he can remember, having seen every movie on the big screen. When he's not hard at work with his college studies, he keeps himself busy by reporting on all kinds of Star Wars news for SWNN and general movie news on the sister site, Movie News Net. He served as a frequent commentator on SWNN's The Resistance Broadcast.