UPDATE! Star Wars Spinoff: Shooting Rumored to Occur in Mexico, Four Actresses Eyed for Roles.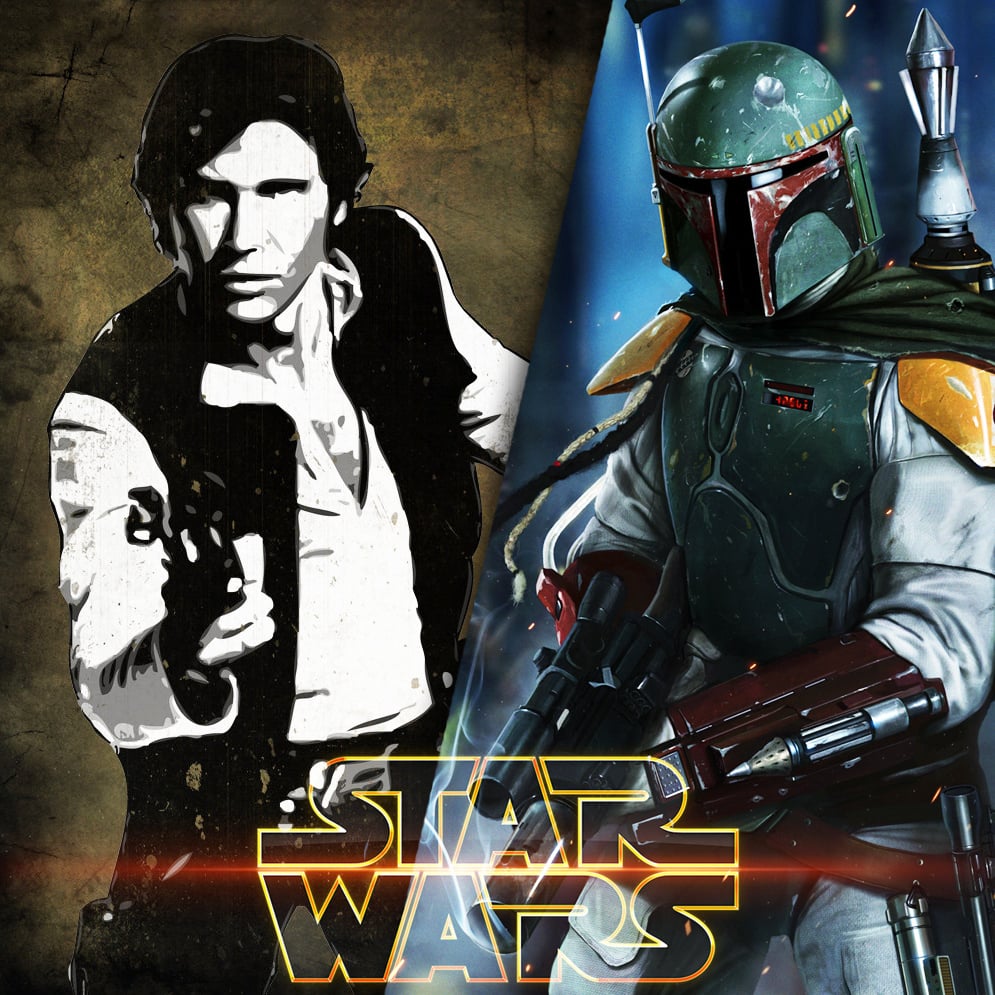 Since The Force Awakens is in post-production and Strange Magic is set to release in a few days, Lucasfilm's next focus will be the first Star Wars spin-off movie ever, which is rumored to start up production very soon. Supporting this rumor are two new sets of information about the movie – one of which seemingly answers the question as to which character may be the star to the first spin-off.
The first of the two stories involves a couple of rumors that Making Star Wars heard. The laundry list is as follows:
Expect more on-location shooting than for Star Wars: The Force Awakens.
Crew members are hearing their start dates now.
Many believe they are doing a lot of work on-location in Mexico for the first spin-off.
There have been some Star Wars: The Force Awakens re-shoots going down recently at Pinewood using some of those people.
Bounty hunters are important to the film.
Painters are expected to redress some set pieces from The Force Awakens and there are lots of cost cutting measures like that in place for the first spin-off film.
Most of the reshoot materials are to be saved when possible for this reason.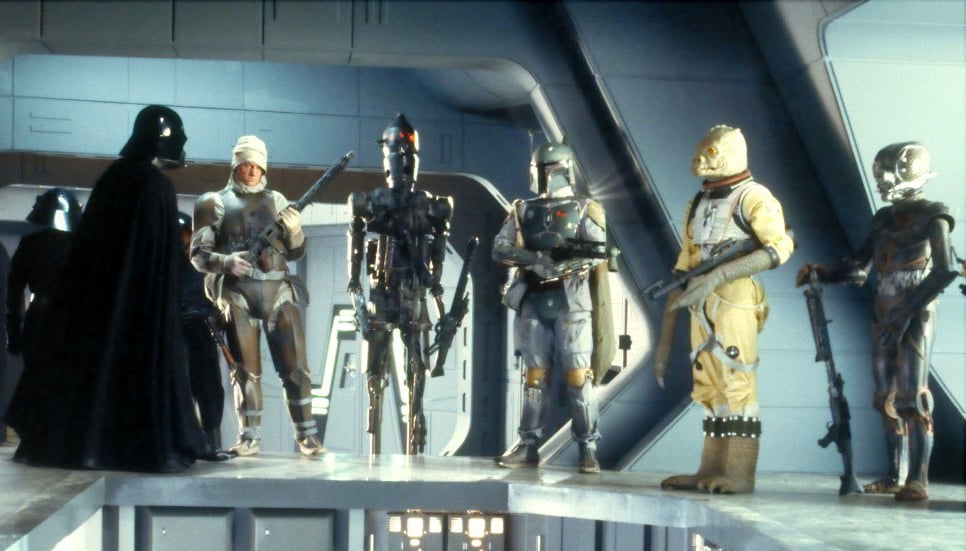 MSW's lead writer (Jason Ward) also mentioned that he had heard that the movie will have a "Spaghetti Western" look to it. The project is also codenamed "Los Alamos" – some have speculated that this is an allusion to the site of the Manhattan Project, where the atomic bomb was developed and utilized. Through a bit of a stretch in logic, some have gotten the idea that the Star Wars equivalent to the nuke would be the Death Star, and that therefore, this movie is about retrieving the plans for the Death Star.
This new information suggests that that could be the case, and given that bounty hunters are important to the film, the movie sounds like it will most likely star Boba Fett as it has been speculated for months.
The second piece to this puzzle is about who might be cast in the new movie. The Hollywood Reporter duly reports that there are three actresses being eyed for roles: Rooney Mara, Felicity Jones, and Tatiana Maslany (pictured below, in that order).
The article notes that Mara and Maslany have actually tested for roles, while Jones is simply on the "want list." While the writers at THR didn't know what the movie is about, the information from /Film and MSW suggests that it is a bounty hunter movie – so it will be interesting to see what kind of character that the lucky actresses who get roles in the movie will end up playing (Love interests? Female bounty hunters, like Aurra Sing? Imperial Officers protecting the secret of a two-meter-wide design flaw?) and how long they'll be in the movie.
Another interesting note that the article mentions is that, in spite of the rumors that Simon Kinberg will be picking up where Gary Whitta left off with the script, THR's sources state that Kinberg is just serving as a creative consultant to a number of Star Wars projects, and he is currently focused on 20th Century Fox's Fantastic Four reboot and the new X-Men movies. Besides this, the article supports the idea that filming will take place in the United States this time around — recall this old rumor that New Mexico was being eyed — and that Lucasfilm actually snuck in testing and reading for the film while we were all focused on how production of The Force Awakens was wrapping up.
The production itself is supposedly set to begin this Spring – and we'll be sure to have more news on the spin-off as it develops.
UPDATE!
It appears that there is yet another actress who also auditioned for a role. It's Rooney Mara's sister Kate. Justin Kroll from Variety reports:
Twitter scoop following @Borys_Kit STAR WARS testing story from yesterday, hearing the fourth girl who tested is Rooney's sister, Kate Mara

— Justin Kroll (@krolljvar) January 21, 2015

Kate Mara was nominated for an Emmy award for her work on "House of Cards." She's also appeared in Iron Man 2, 127 Hours, Transcendence and this year, we will see her in the Fantastic Four reboot and Ridley Scott's The Martian. So she is definitely no stranger to big blockbusters.
Grant has been a fan of Star Wars for as long as he can remember, having seen every movie on the big screen. When he's not hard at work with his college studies, he keeps himself busy by reporting on all kinds of Star Wars news for SWNN and general movie news on the sister site, Movie News Net. He served as a frequent commentator on SWNN's The Resistance Broadcast.