Star Wars Rebels Review: S01 E04 "Breaking Ranks".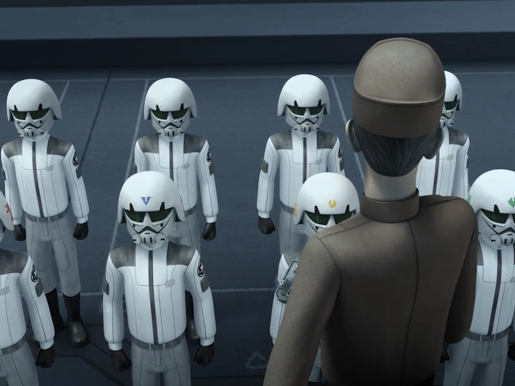 Disney has released the next episode of Star Wars Rebels: "Breaking Ranks" on their Disney XD app. Read our review after the jump…
Here's a small excerpt from the review:
I know not everyone has been won over by the show, but I need to remind those doubters out there that the Clone Wars took at least a full season to really hit it's stride and figure out where it's strengths and weaknesses were. I feel Rebels is just starting to hit it's stride and if that's the case…then we are in for treat for the rest of the season! IMO, Rebels has been able to recover from the bumps in the road that EVERY new show/cartoon faces in it's opening episodes. This is a great sign of things to come!

So does "Breaking Ranks" manage follow up the same way the amazing previous episode had hit all the marks that it needed to hit? SCROLL DOWN! TO FIND OUT!!!!
For the full review join our Rebels Host in The Cantina HERE.
And here's a short preview clip of the episode: