Kathleen Kennedy Says They Will Probably Announce the 2020 Spinoff Movie in the Summer!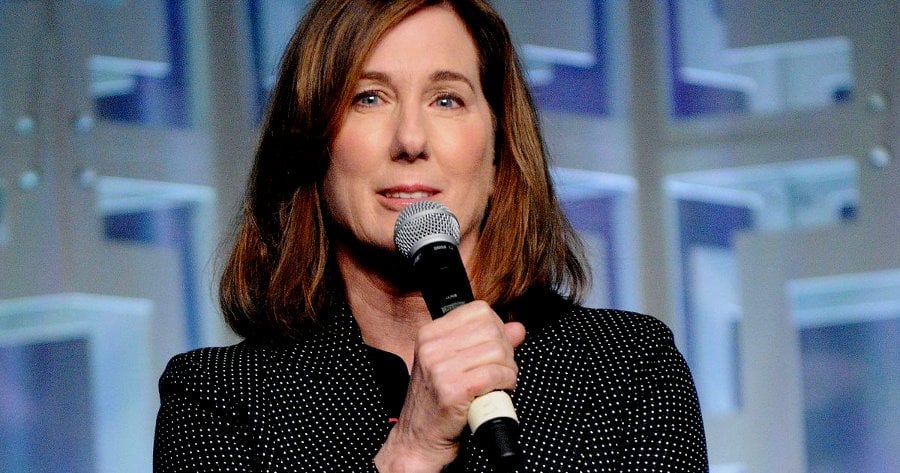 While everyone currently finds themselves gearing up for Star Wars: The Last Jedi to blast into cinema's this December, Lucasfilm President Kathleen Kennedy said they're getting closer to making a decision on the future of Star Wars beyond Episode IX. Read on for more!
Speaking with MTV News' Josh Horowitz (via Collider) at this years Star Wars Celebration Orlando, Lucasfilm's President Kathleen Kennedy was non-committal on a specific date of a Star Wars film beyond Episode IX. Although, she did say that they're much closer to announcing the next spin-off that follows 2018's Han Solo movie.
"I think we're getting close. My hope would be sometime around the summer. I never want to predict the creative process because it is its own thing, so we're in the midst of those discussions right now."
And while Horowitz had Kennedy's ear, he wanted to clear up some confusion that arose recently when Disney CEO Bob Iger teased that the young Han Solo movie would reveal how the character "got his name," leading some to believe we'll learn Han Solo really isn't Han Solo. But Kennedy says Iger's comments were likely misconstrued:
"I'm not sure that that's entirely what Bob meant. There's more to Han Solo's name, but it's not that it's not his name. It's obviously his name. It will always be his name (laughs)."
As for whether the Skywalker saga will continue past Episode IX, Kennedy first confirmed that IX does indeed conclude a classic trilogy structure:
"There's no question that this is set up as a trilogy and that three-act structure of the set-up, the conflict, and the resolution very much is what we have planned."
But beyond Episode IX, Kennedy admits the Lucasfilm team hasn't yet settled on whether the films will continue the story of Rey, Finn, etc., start a brand new story in a new era, or do something else entirely:
"It's interesting you ask that, because I'm sure everybody would love for me to say, 'Oh yeah we've got this figured out for the next 20 years.' No, we spend a lot of time talking, debating, watching, looking at what connects with ourselves, with the audience, all of that is a part of our decision-making. We're asking those questions right now. We'll make a decision soon."
You can watch the interview below:

Also, while speaking with Fandango, Kathy was more specific about when we can expect more development regarding the future of the Skywalker saga:
I certainly foresee movies past nine. Whether or not we carry on the Skywalker saga… you know, George always intended nine movies, and whether we continue that or not is something we're talking about right now. If the story warrants it, we'll absolutely do it. If it actually inspires new ideas, then we'll probably head in that direction. We just don't know yet.
When asked if they are going to make any big announcements on that front, Kennedy said:
I wouldn't say this year, but certainly by next year.
So, to sum things up, according to Kennedy some time next year they will have an idea about the future of the Skywalker saga. Also we will know the name of the 2020 spin-off movie this summer. As you know, in July we have Disney's D23 event and SDCC, which seem like good candidates for the announcement. As we mentioned before, we've heard rumors that the Star Wars presence at D23 will be heavily focused on the Han Solo movie, so we will see if they will have the time to make all these announcements there. Also, you can check out the rumors we've heard about the most probable candidates for spin-off movies here. We are still curious about where The Last Jedi BTS reel will be included as it didn't show this past weekend as we initially hoped.