Anthony Daniels Talks Star Wars: Rebels and Episode 7.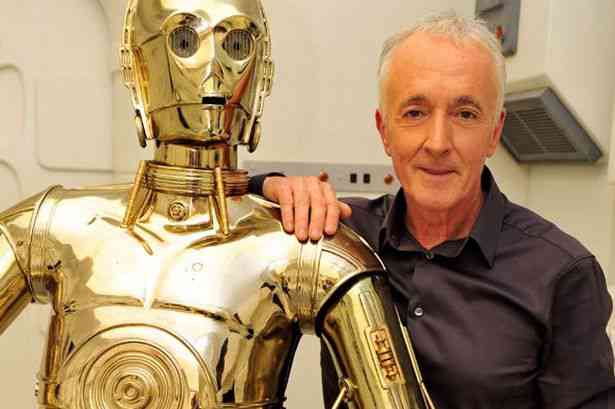 Anthony Daniels spoke with Entertainment Weekly and discussed his upcoming appearance in Disney XD's series Star Wars Rebels. He also shared his thoughts on the prequels and revealed what it is like to work with George Lucas. Also the actor briefly touched on Episode VII and his costume…
Excerpts from EW:
On Star Wars Rebels:
I'm very happy to say I'm involved in another take on Star Wars. I think it's very inventive that people — writers, producers, production, and directors, they can come up with some new angle that will give audiences another way into the story. Because Star Wars has always had a backstory. The first one, Episode IV, launched the story out of nowhere — [the story was told] as if audiences all knew what [the characters] were talking about. Certainly I didn't, but intelligent audiences went, "Oh yeah, this is cool, this is real." Similarly, even with an animated series, it fills in some of that history that would have happened whether you saw it onscreen or not.

It's very elusive and I'll tell you: It's where we're going now with Episode VII. We're all back. And it's great, actually, that Rebels is set before Episode IV because that film is quintessential basic, "This is Star Wars." And you know George always used to say every time I arrived on set, I would always arrive for the first time back on set in costume, and during the prequels George would say when I arrived on set that "Star Wars has arrived" — because I was the old fashioned link. Rebels is is an old fashion link to the old fashion film, which which we all loved. And you will love Episode VII — I have electrodes strapped to my head to zap me if I say anything more about it.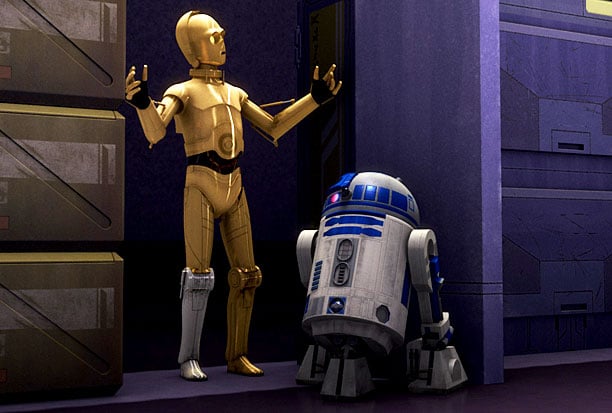 On Episode VII:
I will tell you that when [director] J.J. Abrams rang me to ask about filming Episode VII, one of the first things he said after he told me how wonderful I was — and that didn't take long — but he then said, "Would you be interested in being in the film just doing the voice?" I said, "No," and he said, "Right!" He knew I'd say that. There's no way I would just do the voice. I also said that it can't be the same suit. I will tell you that the team then got together and built a new suit. They made an entirely new look-a-like with changes that you will never notice [on screen] that made my life a lot easier. I can get it on and off very quickly.

Having been in the studio today [shooting Episode VII], I'm actually quite tired because Threepio is an exhausting character — he's always very tense, he's always slightly on the edge of panic. That's why he's funny, because he's always in the wrong place. I record each piece three times in a row, so the director can choose without interrupting too much. I'm actually looking right now at one of the art renditions for Rebels because Threepio is newly designed and gives him a really nice look.
For the whole interview go to Entertainment Weekly