Twitter Buzz: Star Wars Writers and Directors Headed to London for a Meeting? Plus the Stormtrooper Sketch.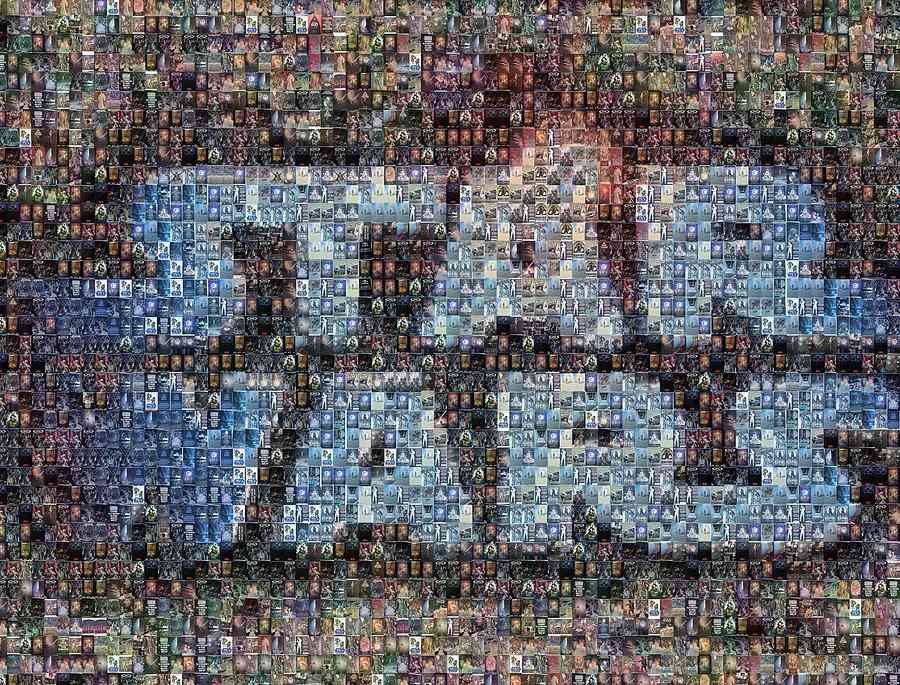 Bad Robot's tweet with the robotic hand surely stole the show today. Still hit the jump to find out about one other interesting tweet from today about an upcoming meeting in London between all Star Wars sequel and spin-off writers and directors. Oh, and more on the Stormtrooper sketch…
So first here's what Quint from Ain't it Cool News posted:
Episode 7 is on hiatus and many involved in sequels and spinoffs headed to London. To be a fly on the wall at THAT meeting…

— Eric Vespe (@EricVespe) August 11, 2014
I was just saying that a meeting of all the new Star Wars brain trust seems to be happening soon and I'd kill a hobo to be in that room. — Eric Vespe (@EricVespe) August 11, 2014
@NeoMyers @headgeek666 Johnson, Whitta, JJ, Kathy… all in London right now. Surely Gareth Edwards is out there, too

— Eric Vespe (@EricVespe) August 11, 2014
There's definitely something going on there. Star Wars: Episode VII Writer and Director Rian Johnson has been tweeting pictures from London all day. Also first spin-off writer Gary Whitta has just arrived in London. Director Gareth Edwards should be around too. He's been born and raised in England.  
Probably we won't hear anything about that meeting but who knows. Anything is possible. This also means that the hiatus is supposed to end this week and probably they could resume filming next week.  
Another interesting story from today was a sketch of the Episode VII Stormtrooper made by Tom Hodges who supposedly has seen the costume. Here it is:  
It's not much, but it's enough. Don't ask how I've seen it, I just have. #episodeVII #starwars… http://t.co/db9encxDUe — Tom Hodges (@hodgesart) August 11, 2014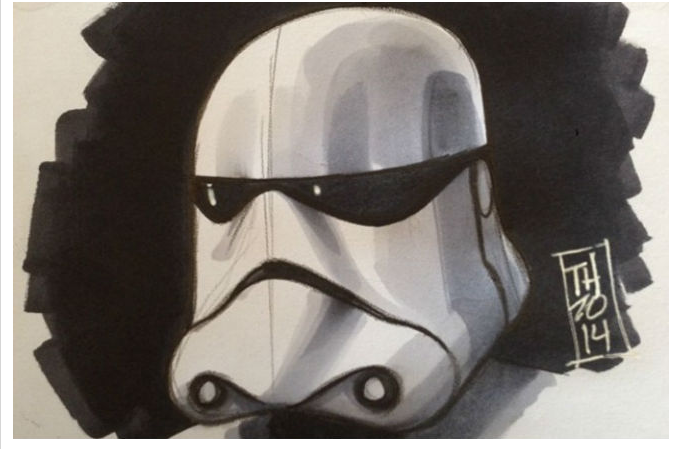 Now before you say anything I can assure you that the Episode VII Stormtroopers will not look that way. We've got a firm confirmation that the sketch is not accurate at all. I'm not saying that Tom is lying but obviously there has been some confusion, miscommunication or something else. Maybe it was not for Episode VII at all.
P.S. The article "Darth Vader: The Power of a Symbol" will be posted tomorrow not today as I said earlier. Sorry but there were more important things to point your attention to today.