UPDATE! Rumors: First Look at the Star Wars: Episode 7 Villain Plus More on the Robotic Hand.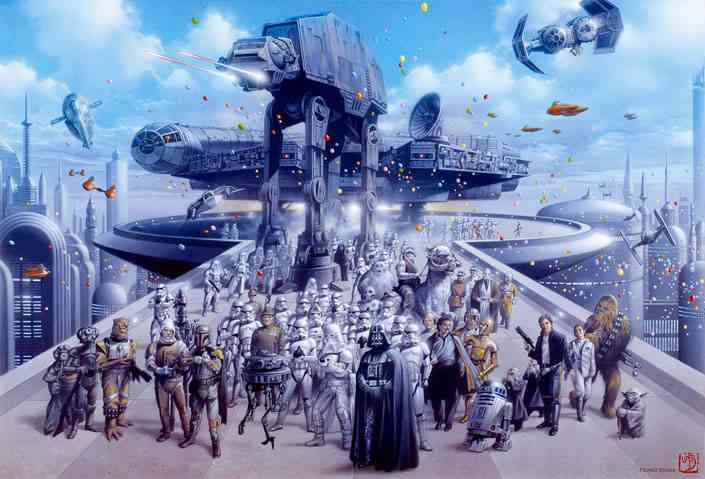 It's been a busy day for Episode VII rumors. First the Stormtroopers then Han Solo (later on that one) and now Latino Review and Bad Ass Digest reveal some more bits about the Episode VII villains and who is the owner of the robotic hand from Bad Robot's tweet . WARNING HEAVY SPOILERS AHEAD…
POTENTIAL SPOILERS
First LatinoReview's story:
The Inquisitors are the villains of Star Wars: Episode VII and the name of the main villain in Star Wars: Rebels. The Inquisitors are defenders of the Sith Order and they've been around for a long time. Just how long is what turns Episode VII's story on it's head.

When our hero(es) find Luke and the Inquisitors are revealed, Luke's explanation on the history of this order is going to trigger a flashback to explain that the Inquisitors have been tied into the Sith all along.

But, a young Princess Leia is not all this flashback reveals…The Inquisitors will be seen serving Darth Vader in flashback.
BadAssDigest adds some more bits to the rumor:
There's a main Inquistor villain (I don't know his name) Want to know what he looks like?

He wears a black robe. His eyes are deep red. And half of his face is metal. He's a cyborg. That was his hand in the picture JJ Abrams shared with the note about A Force For Change.
Stay tuned for more. According to BadAss and /Film there's still more to come later today…
UPDATE!
And IndieRevolver scores a hattrick :
It's true that the main villain of Episode VII is a Sith Inquisitor. He's tall and thin and terrifyingly creepy, with glowing red eyes to match his red lightsaber. He's got some robotic upgrades, like Vader – but no mask. The cybernetic bits weave in and out of him. He's got a human upper lip, a steel jaw… and the robotic hand that JJ Abrams posted an image of. As LR mentioned, we'll see flashbacks in this movie which will show us Princess Leia as a young girl and Vader's involvement with the Sith during his prime. This inquisitor has a fascination Vader through the movie's timeline as well though – just look how he stares at Vader's shattered helmet in this image:
Shattered helmet, huh? Remember that I told you about Vader's helmet being spotted on set that looked kinda burned? HERE.