Rumor: New Star Wars: Episode 7 Prop and Costume Details. Plus Han Solo's New Ride!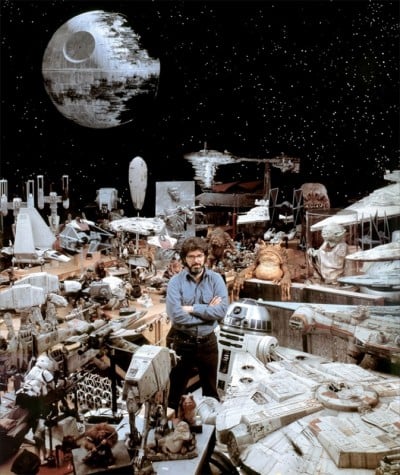 After the IndieRevolver posted their article with the 2 Stormtrooper images they update their article with an actual prop image of one of the helmets taken from therpf boards (as we already reported). The person who first uploaded that image also shared some interesting bits about Han Solo's costume as well as some details about lightsabers. And he did that before Indie Revolver published their second story with the Han Solo concept art…
So let me first quote you what this guy said before the concept art article was posted:
Betcha there isn't (a reply to "i'd be willing to bet there's another "mic tip" on the other side. we're only seeing one side.")
As you know the IndieRevolver report says that the Stormtrooper helmet is asymmetrical with only one vent nozzle near the mouth. And here's what the guy said before posting the prop photo:
This is a real Stormtrooper for Episode 7. Since a different pic was already leaked, my insider friend is letting me leak just this one. See the difference?
If you still don't trust this guy check out this concept art posted by IndieRevolver just hours ago: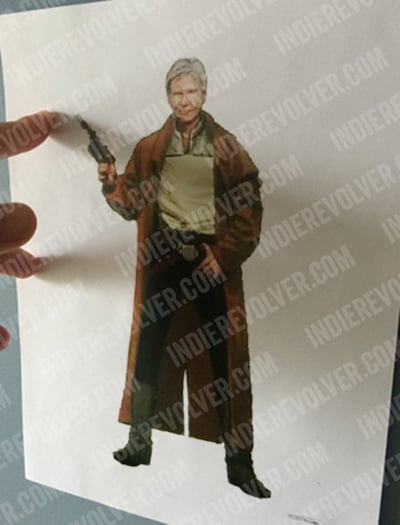 Now let's get back to our guy and see what he said almost a MONTH ago:
I have seen 4 Han Solo wardrobe concepts for the new film. I can tell you that his style didn't change much, however, all images show 2 holsters and one shows a long 'Browncoat' styled coat. One image seems to embrace a teeny bit more western themed clothing.

All of the Ep7 wardrobe photos that I have seen with Han show him holding his traditional blaster.
Sounds too close to be coincidence, right? Here's what he had to say about the Episode VII lightsabers and more on Stormtroopers:
I was at a friend's house whom works in a particular area of the motion picture industry. While there, he showed me 2 pics of items in Episode 7. I saw the new stormtrooper and one lightsaber
If the saber was crudely divided into 5 sections, it looks like brushed and lightly polished spun aluminum on the bottom, center grip, and emitter. Satin grey finish on the guards above and below the grip. Total length is 10-12″

However, I have now seen 2 more 'trooper' images.

One is likely the rumored 'Black Stormtrooper', but it is different than the white one I saw. If I had to field a guess, it is in the vein of a TIE pilot as it has a respirator looking tube on the helmet that goes from one side of the 'chin' to the other.
SPOILERS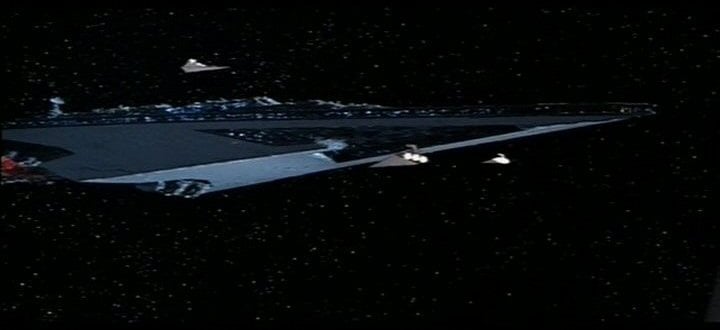 And speaking about Han Solo and lightsabers here's more on the character from BadAssDigest:
According to my sources Han and Chewie are piloting a Super Star Destroyer. I wasn't 100% sure on this, but the image of Han with Imperial rank sells me.

I believe the Falcon is in the hands of Oscar Isaac's character, who is very much the Lando Calrissian of this movie – all the way down to wearing a cape.

There are other familiar spaceships in this movie, incuding three variations on TIE Fighters. There's the classic design, the TIE Interceptor and a new generation TIE Bomber – the pods on these are stacked, not side-by-side.

Oh, and back to Han – you will get to see him use a lightsaber once again.