UPDATE: A New Villain Revealed For Star Wars: Rebels?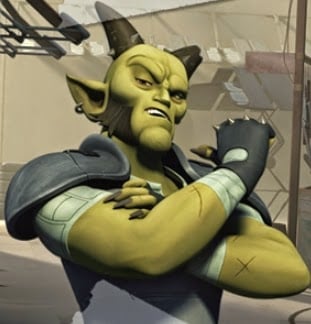 Rumors are circulating that a new bad guy has been leaked to the interwebs. With the glut of Rebels info released lately this looks legit. Find out more about the new villain after the jump.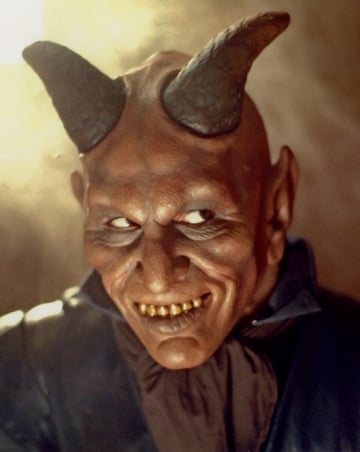 Various Star Wars websites, such as our friends at Star Wars Underworld, are reporting that there's a new villain in town for the new animated series. His name is being reported as "Cikatro Vizago," which roughly translates into "Scarface" — a fitting name for a gangster — in French and Spanish, according to Underworld. It appears that Vizago is a Devaronian like Kardue'sai'Malloc who appeared in A New Hope.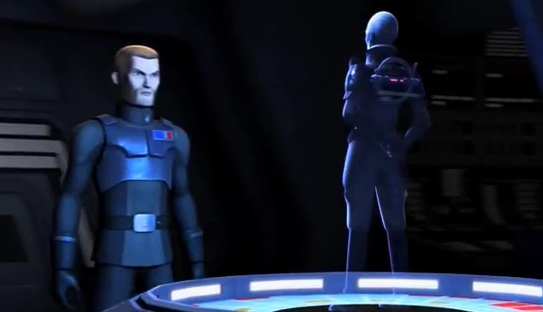 IF Vizago turns out to be legit he joins the likes of The Sith Inquisitor, as well as the newly named Agent Kallus, as major villains for our Rebel heroes, while carrying-on the tradition of having underworld figures like Hondo and Jabba in play to create even more chaos. While major characters have already been announced officially, others, like Lando and Obi-Wan, have not, even though both Billy Dee Williams and James Arnold Taylor are listed as their voices on the Rebels IMDB page. Currently, there is no word as to who will be voicing Vizago.
In other Rebels news, the French fansite Star Wars Universe has found a link on the Amazon.fr for a 44 minute DVD, presumably the Pilot Special, called Spark of Rebellion. This makes sense as they already released a teaser called "Spark." According to the Amazon.fr site the release date for this DVD is October 22nd, 2014. I checked Amazon.com for the same DVD and found nothing. However, we'll be watching as a release date for American customers can't be far behind.
The Star Wars Universe report jibes well with what we've already been told about Rebels, from StarWars.com:
Scheduled to premiere in fall 2014 as a one-hour special telecast on Disney Channel, it will be followed by a series on Disney XD channels around the world.
If you recall this is similar to how The Clone Wars was handled — an extended special, albeit theatrical, followed by the series. Once Rebels kicks-off we'll be in serious countdown mode to the December 18th premiere of Star Wars: Episode VII.
UPDATE: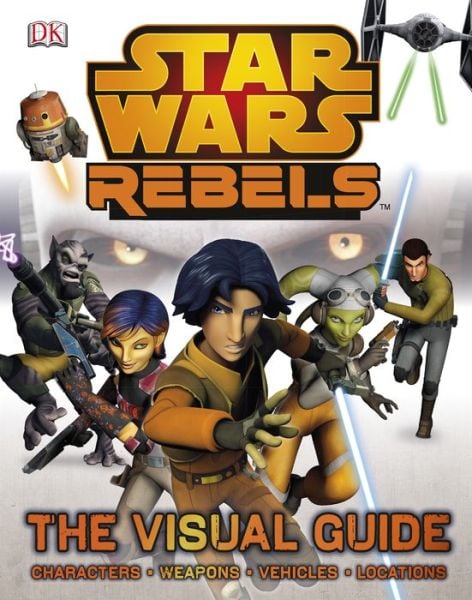 Star Wars Underworld (via The Wolfpack Podcast) is at it again, now confirming that Cikatro Vizago is, in fact, a new character in Rebels! According to the Star Wars: Rebels Visual Guide by Adam Bray, Vizago is a "Lothal Kingpin" whose catch-phrase is apparently, "Business is all that matters."
POTENTIAL  SPOILERS AHEAD:
Not only do they confirm Vizago, but they also revealed that another Prequel-Era character is in play as well — Bail Organa. This makes perfect sense since he was a colleague and friend of Padme Amidala and was equally as outraged by the sudden rise of the Evil Empire. It makes perfect sense that Bail would have some part in the construction of the Rebel Alliance.
So now we have three familiar faces joining the newbies of Rebels — Bail, Obi-Wan, and Lando. While we know that Vizago and Bail are joining the cast we don't know who will be voicing them. Neither character is listed on IMDB yet, however, there is an actor named Ben Diskin who is portraying an unknown character, presumably Vizago. Could Jimy Smits return to voice Bail? That'd be awesome and it's possible, but probably not probable since Phil LaMarr, best known for Mad TV and Pulp Fiction, has previously voiced him in The Clone Wars animated series.
Here's a Wolfpack review of the Visual Guide, but please be warned there are potential spoilers ahead!